There are a lot of perks to Disney Vacation Club ownership, but the best ones are those that save your family money! To that end, we've compiled all of the documented discounts available to DVC members for your reference. Though the discounts are widespread at Walt Disney World, not every resort, restaurant, or activity lists a discount for Disney Vacation Club members. Consider asking about discounts at check out because they won't typically be applied automatically.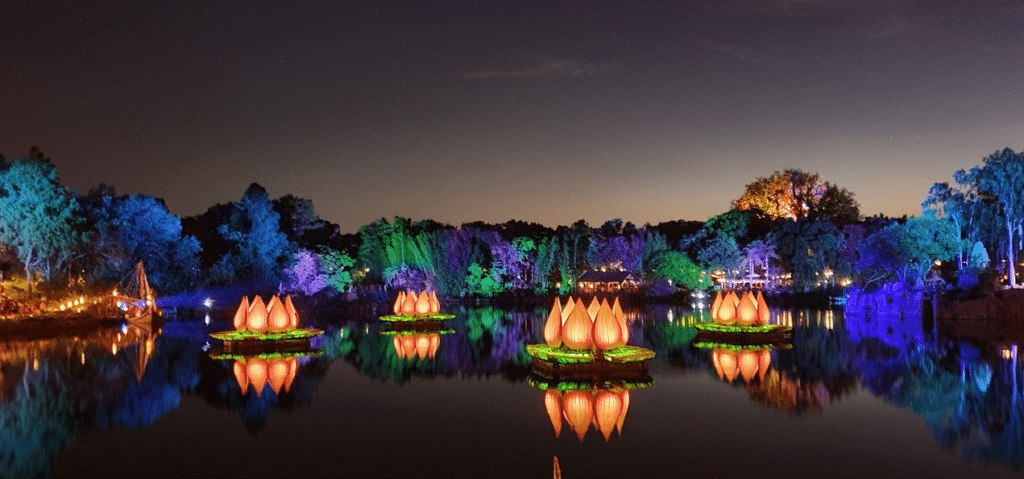 General DVC Discounts
Park Tickets & Annual Passes
These discounts can vary depending on limited time promotions, but DVC owners generally receive special rates on Annual Passes, Premium Annual Passes, and renewals. The same goes for special events at the parks, such as Mickey's Not So Scary Halloween Party, and Mickey's Very Merry Christmas Party. Also, make sure you keep an eye out for the occasional special offers on park admission available exclusively to the DVC family!
Transportation – DVC members get free parking on Disney property and may be eligible for up to a 20% discount on car rentals from Alamo.
Tours – Ask about a 15% discount on tours of Disney property
Childcare
If you're looking for some adult time with the kids safely supervised (by someone else), take advantage of a 15% discount on children's activity centers at Animal Kingdom Lodge, Polynesian Resort, Wilderness Lodge, Yacht Club Resort, and Beach Club Resort.
Spa and Salon Services – Receive a discount on select services at Disney salons and spas, particularly at Grand Floridian and Saratoga Springs.
Other Services – Ask about DVC member discounts from Walt Disney Florist, Disney Fine Art Photography, Best Friends Pet Care, and Floral Experience.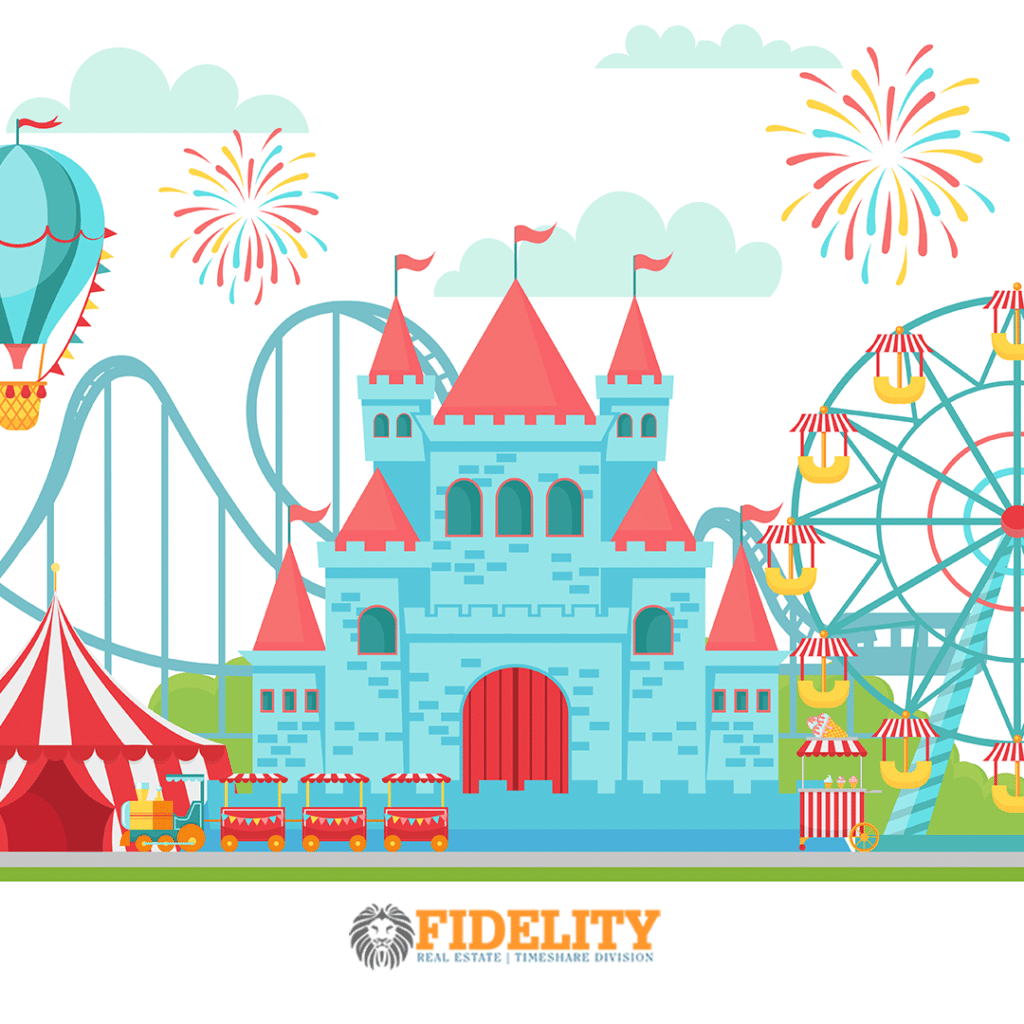 Savings on Shopping
Disney Vacation Club members receive 10% off at all Disney-owned shops in the parks, resorts, and golf shops, but you may also be eligible for discounts at select stores that are not owned by Disney.
Epcot
Receive a complimentary gift when you make a qualifying purchase at Givenchy Guerlain's in the French sector.
Animal Kingdom
15% off all non-sale merchandise at Rainforest Cafe store and Yak & Yeti store.
Downtown Disney
Take 10% off at:
Arribas Brothers
House of Blues
Planet Hollywood store
Curl by Sammy Duvall
Pop Gallery
Take 15% off at Basin, Rainforest Cafe store, T-Rex Cafe store, and LittleMissMatched.
Discounts on Recreation
Disney Vacation Club members receive a substantial discount on all Disney golf courses, so make sure that you ask before booking a tee time. If you're looking for advice on improving your game, take golf lessons at 20% off. Or, the whole family can join in the fun with 15% off miniature golf at Fantasia Gardens or Winter Summerland.
Splash your way to some savings with 10% off at Disney Marinas and Sammy Duvall's Watersports Centre.
Drive and Ride
Fulfill your need for speed with 20% off Drive and Ride Experiences and enjoy a FREE shop and track tour! Also, save 20% on the Exotic Driving Experience.
Other activity discounts include 20% off the Aerophile Balloon, 15% off Segway Adventure at Ft. Wilderness, 15% off Surrey Bikes, 10% off Mobility Scooters, 10% off Tennis Lessons, Archery Experience (Fort Wilderness), and Trail and Carriage Rides (Ft. Wilderness).

Disney Dining Discounts
Tables in Wonderland – This membership program offers a discount of its own: 20% off food and beverages (including alcohol!), but DVC members receive $25 off the annual membership cost.
Contemporary and Bay Lake Tower – 10% off at The Wave
Grand Floridian – 10% off at Citrico's and Grand Floridian Cafe
Fort Wilderness – 10% off at Trail's End
Wilderness Lodge – 10% off at Artist Point and Whispering Canyon Cafe
Animal Kingdom Lodge – 10% off breakfast and dinner at Boma–Flavors of Africa, and 10% off any meal at Sanaa
Yacht Club – 10% off at Captain's Grille
Boardwalk – 10% off dinner at Flying Fish Cafe, and 10% off all meals at ESPN Club and Big River Grille
Old Key West – 10% off at Olivia's Cafe
Swan and Dolphin Resorts – 20% off at Picabu, The Fountain, Fresh Mediterranean Market, Cabana Bar & Beach Club, Splash Grill & Terrace, Garden Grove Cafe, and Kimonos
Saratoga Springs – 10% off at Turf Club
Epcot
20% off Marrakesh and lunch at Nine Dragons. 15% off at Tutto Italia Ristorante, and Via Napoli Restorante. 15% off lunch at Les Chefs de France.10% off at San Angel Inn, La Hacienda de San Angel, Biergarten, lunch at Tokyo Dining and Tappan Edo, and dinner at Nine Dragons.
Hollywood Studios – 10% off at Hollywood & Vine
Animal Kingdom – 10% off all meals at Rainforest Cafe, and 10% off lunch and dinner at Yak & Yeti.
Downtown Disney Marketplace – 20% off at Bodie's All-American, Paradiso 37, and lunch at Portobello Yacht Club. 10% off Rainforest Cafe, Earl of Sandwich, T-Rex Cafe, Raglan Road Irish Pub, Cookes of Dublin, dinner at Portobello Yacht Club, and dinner at Fulton's Crab House.
Downtown Disney West Side – 20% off at Haagen-Dazs and Wetzel's Pretzels. 20% off lunch at Wolfgang Puck Cafe. 10% off House of Blues, and Planet Hollywood.
Hill of Beans – Receive a free funnel cake with the purchase of a Funnel Cake Gift Kit at the Downtown Disney Location. You'll also get 10% off your entire purchase at the Blizzard Beach, Typhoon Lagoon, Boardwalk and Epcot Funnel Cake Kiosk locations.
Exceptions, Exclusions, and Limits
You probably already know that we didn't create these discounts, we're just reporting them to you based upon our research. All of the offers are subject to the conditions set by Disney, but we've tried to include all details that we know to apply above.
As mentioned earlier, these are just the discounts that we could find officially documented; there may be other discounts and special offers that we're not aware of, so you should always ask to be sure.
Have you used DVC Discounts? Tell us about it!
What about your experience? Have you found any discounts that weren't listed above? Share them in the comments section below!
If you'd like to learn more about the perks of Disney Vacation Club ownership, download our FREE ebook 'A Family Guide to Disney Vacation Club', or, if you're already an experience DVC member considering adding points to your current package, create an account to get live updates on the latest DVC listings on our site.