If you've ever wanted to experience the unique charm of the early 1900s while gazing out at clear, gorgeous water, Disney Vacation Club has a place for you! Located in Orlando, Disney's Boardwalk evokes coastal, turn-of-the-century boardwalks like Atlantic City and Coney Island. If you plan to stay in Orlando, this is a great home base. Want to know more? Here are five things that make this boardwalk special.
1. Disney's Boardwalk Has Delicious Dining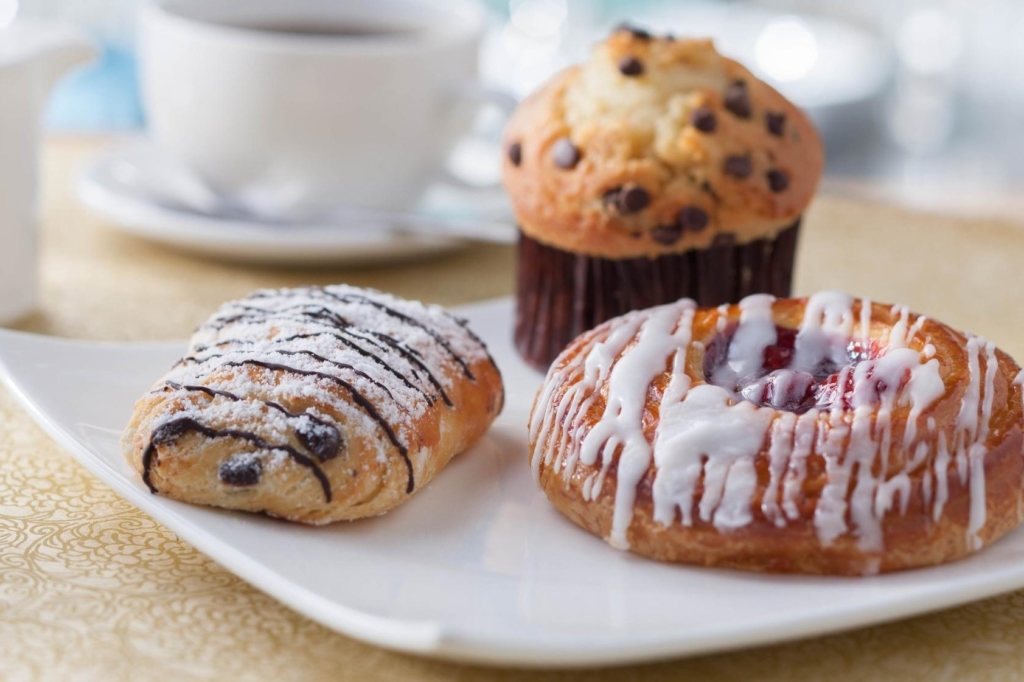 Scattered along the quarter mile that makes up Disney's Boardwalk is tons of stellar food. Big River Grille and Brewing Works is a microbrewery with healthy options like salmon along with heartier selections like kobe burgers and ribeye steaks. Flying Fish features an open kitchen where you can watch chefs put together many delicious seafood dishes. The boardwalk also has traditional Italian food at Trattoria al Forno. While these sit-down restaurants are great, some of the best food comes from the quick service options. Boardwalk Bakery is a must-see with tons of desserts and pastries. Be sure to check out the Mickey Mouse Oreo Cupcake while you're here! Speaking of sweets, what trip to the Boardwalk is complete without funnel cake? Fortunately, there's a funnel cake cart available that also serves snacks like cotton candy and fried ice cream.
2. Vibrant Nightlife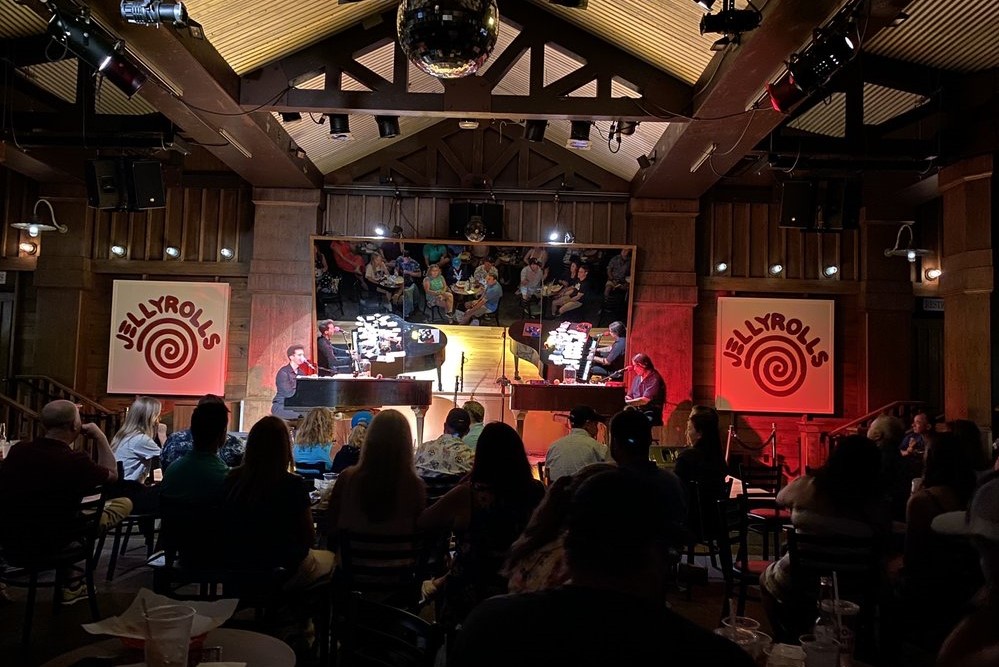 Disney is typically known for its daytime activities, but when the sun goes down at the Boardwalk, the fun is just getting started. Disney's Boardwalk has a thriving nightlife scene with plenty of colorful clubs and bars to enjoy. Much like the boardwalk itself, Abracadabar hearkens back to a far-gone time. The bar takes you back to the golden age of magicians, with plenty of fun cocktails and elaborate decorations to keep you entertained. In fact, much of the decor comes from magicians' tools like wands and playing cards. Want to enjoy live music? Then head over to Jellyrolls. This adults-only piano bar features dueling pianos that take music requests throughout the night. You'll even get the chance to take part in some sing-alongs when the pianists are feeling extra lively.
3. Disney's Boardwalk is Home to Family-Friendly Entertainment
Disney's Boardwalk lives up to the classic Disney reputation as a fantastic place for families to spend time together. There are plenty of activities to enjoy during your stay, like Surrey Bike Rentals. These bikes are built for two to four people and can be used to get around the boardwalk with speed and style. As a result, these bikes are a great way for families to see what the boardwalk has to offer. Another staple experience here are the boardwalk games. You'll be able to enjoy plenty of games like Lob a Lobster or Hoop Toss. Fun isn't just found in the boardwalk's establishments but all around you. There are street performers scattered across the boardwalk with all kinds of acts to wow crowds. From illusionists practicing magic tricks to jugglers showing off their coordination, there's a show to be seen around every corner.
4. Incredible Shopping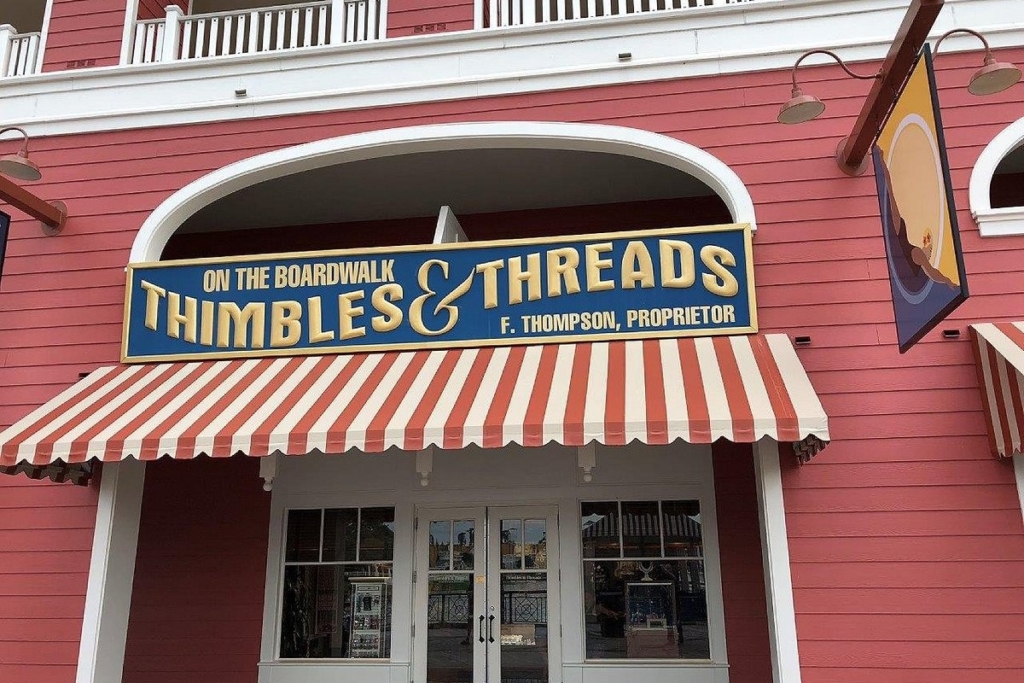 If you're looking for something to remember your Orlando vacation by, Disney's Boardwalk has you covered. There's no shortage of stores to check out all along the quarter mile of space here. Thimbles and Threads features plenty of Disney-inspired clothing alongside adorable character plushies. Wyland Galleries is filled from wall to wall with colorful prints, paintings, and jewelry inspired by the ocean. If you're a lover of art, be sure to check this gallery out. Disney's Character Carnival is a one-stop shop for any Disney super fan. There's plenty of merchandise here from all of Disney's greatest classics for children and adults alike. Lastly, if you're planning on cooking something at your Boardwalk Inn Villa, swing by the Screen Door General Store for groceries and sundries.
5. Disney's Boardwalk Villas Offers a Luxurious Stay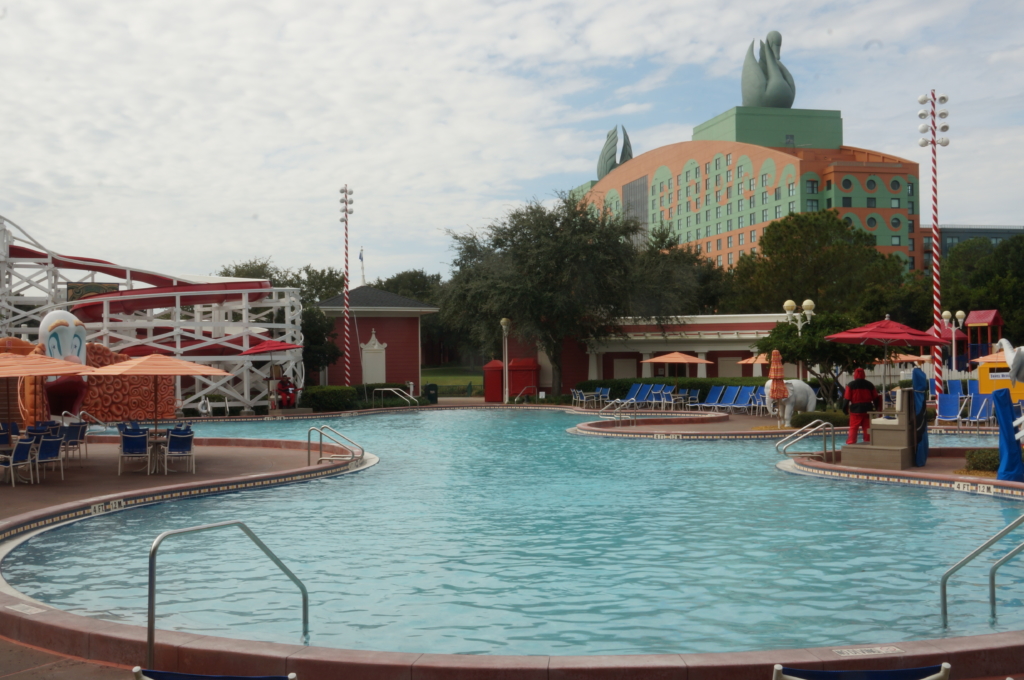 While easy access to all of the attractions and dining are a strong incentive to stay at the Boardwalk Villas, the resort itself has plenty to offer guests. Accommodations include one-bedroom and deluxe studio villas. The one-bedroom villas offer a king-sized bed and queen-sized sleeper sofa to accommodate up to four guests. Meanwhile, the deluxe studio bedrooms come with a queen-sized bed, a double-size sleeper sofa, and a single pull-down bed. Overall the studio can accommodate up to five guests. Some of these villas even feature a view of either the Luna Pool or Disney's Boardwalk. Speaking of the Luna pool, it's definitely worth checking out. This carnival-themed pool boasts a 200-foot water slide. Adults can enjoy the serenity of its whirlpool spa, while the little ones can enjoy the kiddie pool. It's safe to say that the Luna Pool has something for everyone.
Relax at Disney's Boardwalk
Disney's Boardwalk has plenty to enjoy as a home base for your next trip to Walt Disney World. Delicious dining, exciting entertainment, and noteworthy nightlife can keep you entertained both day and night. If you'd like to purchase DVC points for Disney's Boardwalk, then check out our marketplace. We have listings for both this resort and many others in the DVC family. If you have any questions, feel free to give us a call at 1-800-410-8326 or email us at: [email protected].