Known as "The Valley Isle," Maui is the second largest island in Hawaii. The island is known for its delicious cuisine, gorgeous beaches, and Haleakala: a scenic national park. When you're staying in paradise, comfort should be your number one priority. Fortunately, Hyatt Residence Club Maui Ka Anapali Beach delivers! Read on to learn why this resort is the perfect home base in paradise state.
Amenities at Hyatt Residence Club Maui Ka Anapali Beach
While you'll likely spend a lot of time exploring Maui, there's nothing quite like lounging around the resort. Hyatt Residence Club Maui Ka Anapali Beach has plenty of amenities to keep you entertained during your lazy days. You can lounge at the infinity-edge relaxation pool or family pool. There's even a children's pool for the little ones! While lounging at the infinity pool, enjoy a hand-crafted cocktail from the Pau Huaka'i Tiki Bar. As a result, all guests will be able to cool off from the Hawaiian heat in comfort and luxury. If you'd like to stay active from the comfort of the resort, visit the Ikaika, or strength, center. There are fitness bikes, ellipticals, and treadmills for cardio, as well as free weights, strength machines, and more. You can also grab a quick bite to eat at Lahaina Provision Company, a marketplace that serves coffee, breakfast, and sandwiches.
Accommodations at Hyatt Residence Club Maui Ka Anapali Beach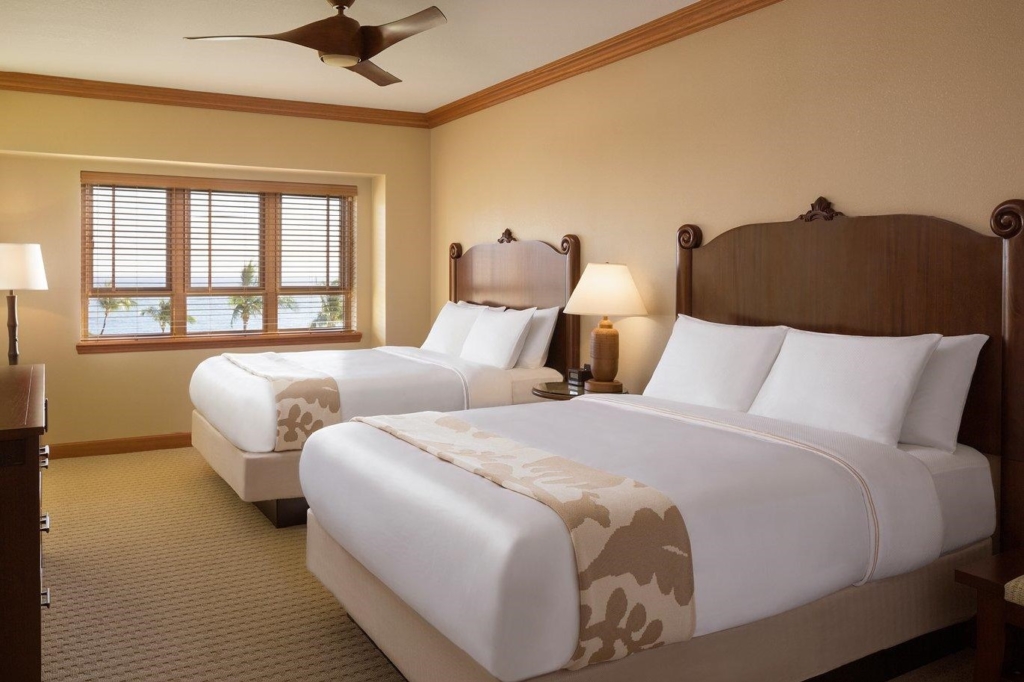 When you're ready to relax after a day of adventure, you'll come back to a one, two, or three-bedroom suite. Each of these suites offers a breathtaking view of either the Pacific Ocean or the West Maui Mountains. The one-bedroom suite comes with a king-sized bed, queen-sized sleeper sofa, and full kitchen. Meanwhile, the two-bedroom suite has two king-sized beds and a queen-sized sleeper sofa, and a private, furnished lanai. Finally, the three-bedroom suite boasts two king-sized beds, two queen-sized beds, and a queen-sized sleeper sofa. These suites range in size from 869-2,111 square feet and can accommodate four to eight guests. With residential-style amenities and modern decor, your suite will be so nice you might not want to leave! 
Things to Do Around Hyatt Residence Club Maui Ka Anapali Beach
Of course, sooner or later, you'll probably end up leaving the resort to explore Maui. When that happens, you'll find that you're just a short drive away from many of the best things the island has to offer. Here are some things to do around Hyatt Residence Club Maui Ka Anapali Beach.
Drive the Road to Hana
The Road to Hana is on many people's Maui vacation bucket lists! The Hana Highway is a scenic road that winds through the rainforests and seascapes of Maui. Along this stretch of road, there are many stops to admire the beauty of the island. There are countless waterfalls, beaches, and gardens that are worth stopping for. Some of these attractions will require you to get out of the car to explore, so be sure to plan for some walking. With all of the scenic spots along this curvy road, it's impossible to see them all in one day. Do some research and pick your top stops so you don't miss a thing! If you plan to take on this journey, be sure to leave Hyatt Residence Club Maui Ka Anapali Beach early so you can watch the sunrise from the highway.
Visit Wai'anapanapa Beach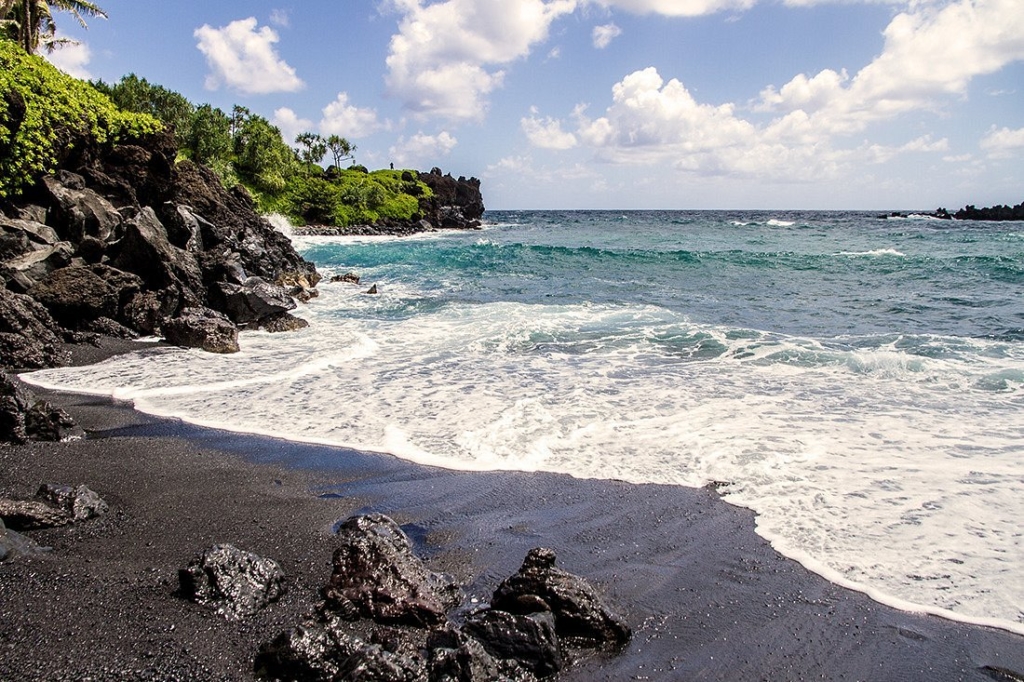 Black sand beaches are iconic to the Hawaiian islands, especially Wai'anapanapa Beach. This beach sits along the rocky coastline and is one of the most popular stops along the Hana Highway. One look at this beach should make it clear just why that's the case. The stunning black sands sit amongst lava cliffs and tropical greenery. The tropical flora and sparkling turquoise waters really make the black sand pop. While you're visiting this beach, you should also explore the lava tube that's there! You can walk through the cave-like opening that was formed by lava flowing toward the ocean. Both of these unforgettable sites are located in Wai'anapanapa State Park, which offers many more opportunities for exploring the beauty of the island. If you watch the sunrise from Hana Highway, you should watch the sunset from here before heading back to Hyatt Residence Club Maui Ka Anapali Beach.
Watch the Old Lahaina Luau
Speaking of the sunset If you're wanting to be dazzled by the beautiful culture of Hawaii, then look no further than The Old Lahaina Luau. This celebration is Maui's most authentic luau. In fact, the luau is a showcase of the history of four Pacific Island nations: Hawaii, Tahiti, Tonga, and Samoa. Here you will be immersed in some of the best storytelling, music, dancing, and food you'll find in Hawaii. Every guest is welcomed with a fresh lei and then serenaded by local musicians. Since this Luau is only three miles away from Hyatt Residence Club Maui Ka Anapali Beach, you can just return back to your suite at night after enjoying the Luau. With great food and an amazing show, there's no better way to end your night than the Old Lahaina Luau.
Dining Nearby
Maui may be known for its gorgeous vistas, but the food there is just as good. Here are some great dining options near Hyatt Residence Club Maui Ka Anapali Beach.
Monkeypod Kitchen by Merriman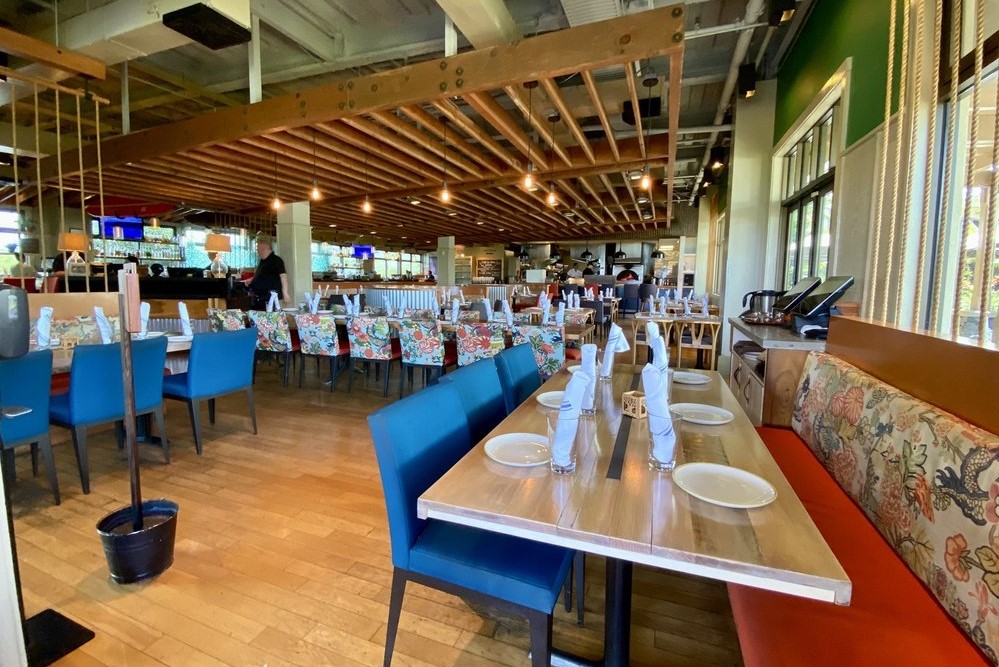 Enjoy an ice-cold beer and delicious meal just half a mile away from Hyatt Residence Club Maui Ka Anapali Beach. This restaurant has a seasonal menu comprised of meals made with locally-sourced ingredients. As a result, when you eat at Monkeypod kitchen, you'll be getting a true taste of Maui. There are burgers, tacos, and tons of seafood to enjoy. Plus, the restaurant serves an extensive selection of cocktails and draft beers.
Leilani's on the Beach
This beachside restaurant is only a mile away from Hyatt Residence Club Maui Ka Anapali Beach. Leilani's on the Beach is an award-winning establishment that serves fresh fish and all-natural cuts of meat. If you're looking for delicious dining while enjoying a view of the waves, you can't go wrong with Leilani's on the Beach.
Buy a Timeshare
Great amenities, spacious accommodations, and a beautiful location. What's not to love? Hyatt Residence Club Maui Ka Anapali Beach is a great home away from home in Maui. If you'd like to visit this resort year after year, consider buying a timeshare there. Timeshares are a great way to let you visit a beloved destination like Maui each year. If you want to visit Hawaii, then check out our marketplace. We have listings not just for this resort but at others from Hyatt, Westgate, and Wyndham. If you have any questions, feel free to call us at 1-800-410-8326 or send us an email at: [email protected]. Our licensed agents are always happy to help.