Independence Day is coming up, have you made plans yet?
One of the most celebrated holidays in the United States is the Fourth of July. The entire country is filled with patriotic displays and it is a prime family vacation time. Sparklers, fireworks and waving flags make for symbols of summer—which means family vacation time! We've gathered a list of the best places to go for 4th of July celebrations around the USA.
2018 broke records with the most travelers vacationing 50 miles or more. A breaking record of 46.9 million Americans were on the move! You might have noticed July Fourth pictures and videos on your social media feed as friends and families got together to celebrate.
Have you thought about your July Fourth plans yet? If you're looking for a guaranteed vacation on Independence Day every year (or any time you would like!), buy a timeshare now so you have it just in time for July 4, 2019.
Benefits to Vacation Ownership
You may be wondering how a timeshare will bring you the most memorable vacations. Aren't they supposed to be a scam? Have you been told to "run!" when a timeshare seller wants to take you on a presentation? This may have been the case years ago, but the timeshare industry has taken a turn for the better. In fact, ARDA reported that the timeshare industry is celebrating its eighth consecutive year of revenue growth.
Your grandparents may have purchased a timeshare that was used for vacationing at the same resort, for the same week every year. This is still a common option with timeshares, but more companies like Wyndham or Hilton are making points systems to allow for more flexibility and customization.
Timeshares Provide Awesome 4th of July Celebrations
Instead of booking a reservation in a cramped hotel room, stretch out in a luxurious timeshare resort unit. With your own bedrooms, a kitchen and dining room, guarantee everyone gets the space they need. Plus, hotel room prices spike tremendously during big events like the Fourth of July. Your timeshare can be financed with low monthly payments, locking in a lifetime of vacations at today's price.  With resorts that are part of a points-based club, peak seasons may cost more points than slower seasons, but you're in control when it comes to how often you use your points, how many you use and where you use them,
Travel with friends or the whole family using your new vacation ownership and let everyone have their own private space in a beautiful resort complete with crystal clear pools, great dining options and in the best destinations.
The closing process for timeshare resales is typically between 60 to 90 days. With a little planning,  you can book your 4th of July vacations in advance. Call us today to ensure you buy a timeshare just in time for July Fourth.
Best Places To Go For 4th of July
Beach Fireworks & More
Hilton Head Island, South Carolina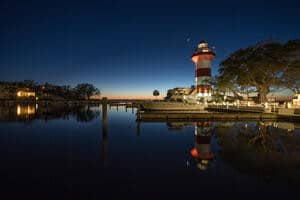 One of the top 10 beaches for families in the United States, Hilton Head Island is the perfect place for a July 4th vacation. Official season starts April 1st and ends September 30th every year, making it a highly popular destination during the historic celebration. Athletic families will love the annual Hilton Head Firecracker Run, which attracts over than 1700 runners every year! Start the day with a 5k run beachside, take a dip in the ocean and get dressed in red, white and blue for the firework show by the evening.
Buy a timeshare at Disney Vacation Club's Hilton Head Island Resort for a family affair. Located in Atlantic Beach, the resort combines sand, sun, and fun while mending beach vibes with Disney magic.
Oahu, Hawaii
Get the real island experience in Hawaii for the most beautiful fireworks shows and fun events on every island. On Oahu, go to one of the most well-loved fireworks shows at Ala Moana Beach Park. The vivid and intricate fireworks are choreographed to its own soundtrack that viewers can tune into on the radio. Or head to the last battleship at Pearl Harbor and celebrate on the deck of the USS Missouri. Food and drinks available on-sight with live performances and activities for the kids.
Right in Honolulu on the island of Oahu is one of Club Wyndham's ultra-luxurious resorts, the Royal Garden at Waikiki. Amenities include two saunas and an outdoor swimming pool. Waikiki Beach is only a short five-minute walk away for all the tropical vacation activities.
Key West, Florida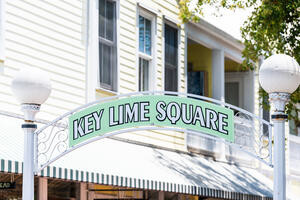 Known for rich Key Lime Pies, island beaches and the southernmost point in the continental U.S., travel the 7-mile bridge through the Atlantic to Key West for more July 4th celebrations. A full 4 days of culinary events starting the Fourth of July, the Key Lime Festival brings in users to stuff their face at pie-eating contests, tastings and key lime flavored beverages! Watch the fireworks at 5 pm and enjoy the rest of the activities through the rest of the weekend.
Enjoy a quaint cottage in the heart of Old Town at the Hyatt Beach House Resort. Overlooking the Gulf of Mexico, the experience here will please all your senses.
Largest City 4th of July Celebration
Boston, Massachusetts
Head to where history started in the city of Boston. Starting June 27th, the annual Boston Harborfest Celebration is a family-friendly event full of live entertainment, Freedom Trail walks, historical reenactments and more! Visit Boston's most popular museums, like the Boston Tea Party Ships & Museum on Fort Point.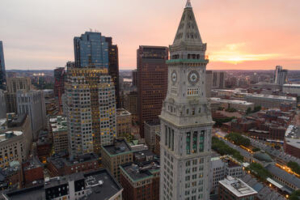 Marriott Vacation Club's Custom House in Boston captures the historic aesthetic perfectly. Suites are styled with the Victorian era in mind. The ornate chandeliers and finishing touches wrap-up history with hints of more modern styles. Celebrating our Independence Day here brings you to the Custom House's Counting Room. Once the site where tariff revenues of the port of Boston were calculated, the Counting Room is now a lounge where guests can enjoy breakfast or drinks. There's even an Observation Deck on the property's 26th floor.
Orlando, Florida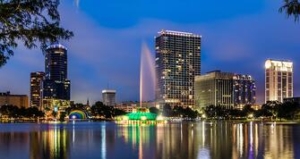 The options are endless in Orlando for a July 4th vacation. Hit the parks at Disney or Universal Studios for rides, delicious hand-held bites to eat or restaurants and the best of the best fireworks. If busy theme parks aren't your speed, Downtown Orlando invites locals and tourists alike to attend Fireworks at the Fountain around Lake Eola's winding sidewalks. Live music and entertainment, food and drinks will be available, as well as fun activities for the kids.
At a glance, Westgate Resort and Spa in the middle of the Orlando fun would make a great timeshare purchase. Theme parks, attractions, and beaches within reasonable driving distances. The resort will check-off all of your demands in a timeshare with golf, swimming pools, on-site restaurant and more.
Top Mountain View Festival Destinations
Lake Tahoe, California
While California offers every type of travelers destination from beaches to busy urban cities, Lake Tahoe's Lights on the Lake Fireworks show cannot be missed. NBC's Today Show recognized Lights on the Lake as one of the country's top 4th of July celebrations. Make a reservation on a yacht or paddle wheeler to get the most unique views of the show or find a cozy spot on the shore.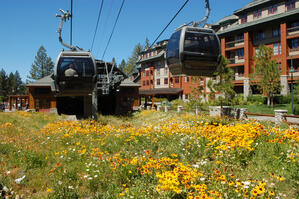 Only moments away from the south shore of Lake Tahoe where this epic fireworks display takes place, Marriott's Timber Lodge brings a new take on mountain vacations. Fireplaces complete each villa, although you might not need it in the summer. A casino is also located nearby to place your bets at! An even more exciting feature about this resort, it sits adjacent to the Heavenly Gondola. A 2.4 mile ride up the Heavenly mountain, the gondolas lead guests to the Observation Deck at 9,123 feet. Take a pit-stop here and finish the rest of the gondola ride to the highest point of the mountain for breath-taking views.
Breckenridge, Colorado
Most known for their ski slopes and snow-lined streets, Breckenridge in the summer makes for an amazing outdoor playground. Fourth of July celebrations in Breckenridge will include their annual 10k trail run, mountain bike races and a parade through Main Street. Grab a seat at a local brewery for hand-crafted ales and close the evening with their own fireworks display.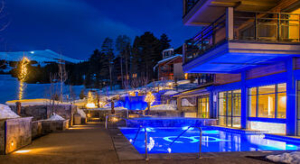 The Grand Colorado on Peak 8 Resort by Breckenridge Grand Vacations makes for a perfect summer getaway in the mountains. Peak 8 has it's very own roller coaster and exciting activities to keep the family busy. There are even calendar events where guests can partake in classes making fun crafts like tie-dye t-shirts or scented candles.
Buy a Timeshare
What's the hesitation? Invest in your family's happiness with a timeshare resale and travel to any locations that fit your travel needs. Make memories a guarantee with vacation ownership. Skip the stress and added expenses that come with making reservations at hotels. Avoid the price spikes during the busiest holiday seasons. Members-only benefits give you priority booking and perks the whole family will love for years. Let one of our Licensed Real Estate Agents help you start the search today!