Top 25 Timeshare Resorts
A year ago it was big news (though not a big surprise) when the independent analysts at Sharket.com ranked Disney Vacation Club's Saratoga Springs Resort the #1 timeshare property for resales.  You guessed it, Disney's Saratoga Springs Resort is #1 again!
How Sharket Determined The Best Timeshare Resorts
Sharket is an independent timeshare market research website. They evaluate each resort based on the reported sales price and the number of annual resales within a given timeframe. They have developed their very own Saleability Score™, intended to measure the saleability of typical timeshare ownership on a resort by resort basis. They assign each resort a ranking on a scale of 1 to 10, 10 representing their belief that an owner would be able to sell their timeshare quickly and for a higher than average price.
Expert analysts evaluated millions of dollars of timeshare resale transactions to determine which timeshare properties are the most likely to sell at a high value, and Saratoga Springs came out on top. Several other Disney Vacation Club (DVC) resorts scored a perfect 10 as well, an honor only 7 resorts hold this year. Sharket has released its most recent analysis of the 2016 timeshare resale market, and once again, DVC resales are dominating the timeshare resale market boasting the best timeshare resorts.
Disney Vacation Club Resorts Dominated The List
Disney resales held 8 of the top 10 rankings on a list of over 1,400 of the best timeshare resorts! All earned a perfect "Saleability Score" of 10.
Browse All Disney Vacation Club Resale Listings
Marriott Vacation Club Scored A Perfect 10
Though its sales count and typical prices were lower than most of the DVC resorts, Marriott's Grande Vista also achieved a perfect score. Marriott was the second-most represented timeshare brand in the Top 25, which included two in the Top 10 (Grande Vista and Maui Ocean Club).
Browse All Marriott Timeshare Listings
The Timeshare Secondary Market
The Top 25 Best Timeshare Resorts accounted for 21% of all timeshare resale transactions, up 5% from last year. This is great news for both timeshare buyers and sellers: current owners gain confidence knowing that there is a demand for their property, and prospective buyers benefit from increased inventory and competitive pricing as the resale market continues to grow.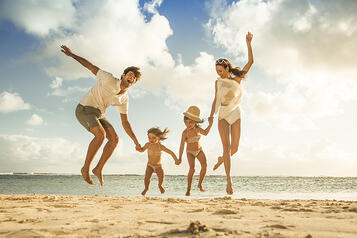 Best Vacation Spots May Surprise You
As with any real estate property, the resort location appears to have had a significant impact on the saleability of timeshares. Ten of the Top 25 Timeshare Resorts are located in Orlando and nine of the Top 25 are located in Hawaii. In fact, The Villas at Disney's Grand Californian Hotel & Spa (Anaheim, CA) and St. James Place (Beaver Creek, CO) were the only two timeshare resorts in the Top 25 that are not located in either Florida or Hawaii! St. James Place was the only timeshare resort not affiliated with a major brand to be featured in the Top 25.
Resale Market Continues To Grow
This latest report is expected to bolster the timeshare resale market which has seen continual growth in recent years as aging timeshare owners looking to sell their vacation properties to a new generation of vacationers. As noted above, Disney Vacation Club is leading the way, and DVC resale prices have generally risen over time as the program continues to gain popularity.
More Timeshare Resources
To learn more about Disney Vacation Club membership, take a look at Fidelity's Step-by-Step Guide to DVC Members.