Disney's Grand Floridian is known as the crown jewel of Disney Vacation Club, but what exactly is it that makes this resort so special? Between its elegant Victorian theming, top-notch dining, and spacious amenities, this resort has plenty to offer. If you're planning a trip to Disney World, you'll definitely want to read this guide. Here's four things to know before becoming an owner at Disney's Grand Floridian.
1. Disney's Grand Floridian Has Stellar Amenities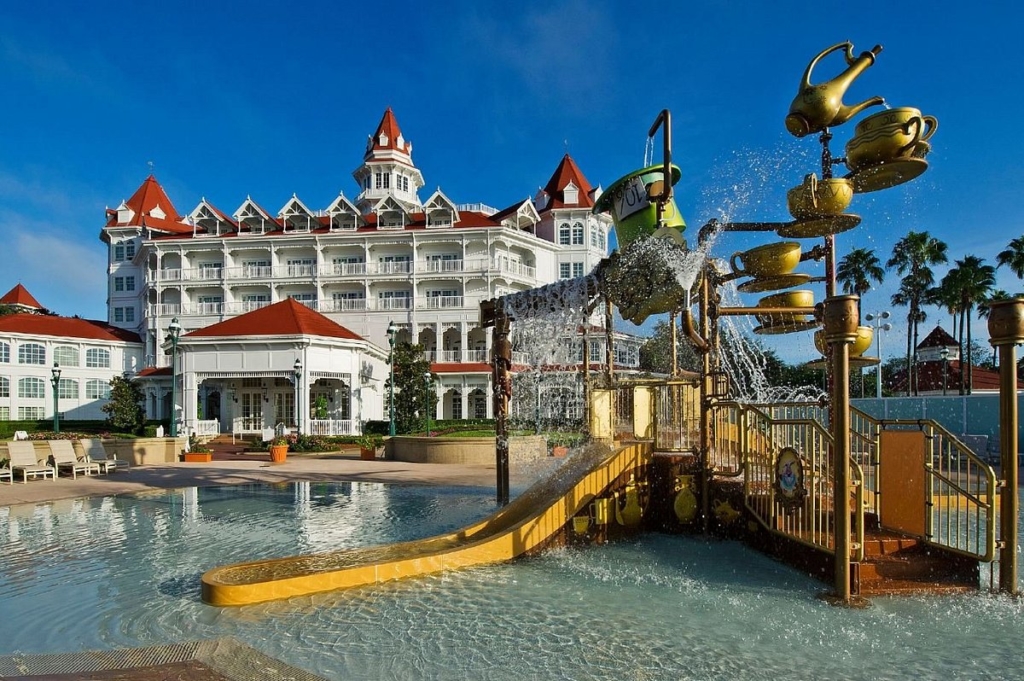 The first, and most eye-catching amenity you'll probably notice at Disney's Grand Floridian is the decor. Specifically, this resort is elaborately furnished with victorian-style aesthetics that give it a refined, luxurious feel. Other amenities include two swimming pools: the beach pool and the courtyard pool. The beach pool features waterfalls and a 181-foot long water slide. You can also rent a poolside cabana at this pool for extra comfort. Meanwhile, the courtyard pool offers a more relaxed space with subtle pop jet features. If you'd like to keep up with your routines on vacation, the full service fitness center has you covered. While a day at Disney is a lot of fun, it can also be pretty tiring. That's where the Grand Floridian Spa comes in. This spa features a variety of soothing services, like facials, massages, body wraps, and aromatherapy.
2. Disney's Grand Floridian Has Great Dining Options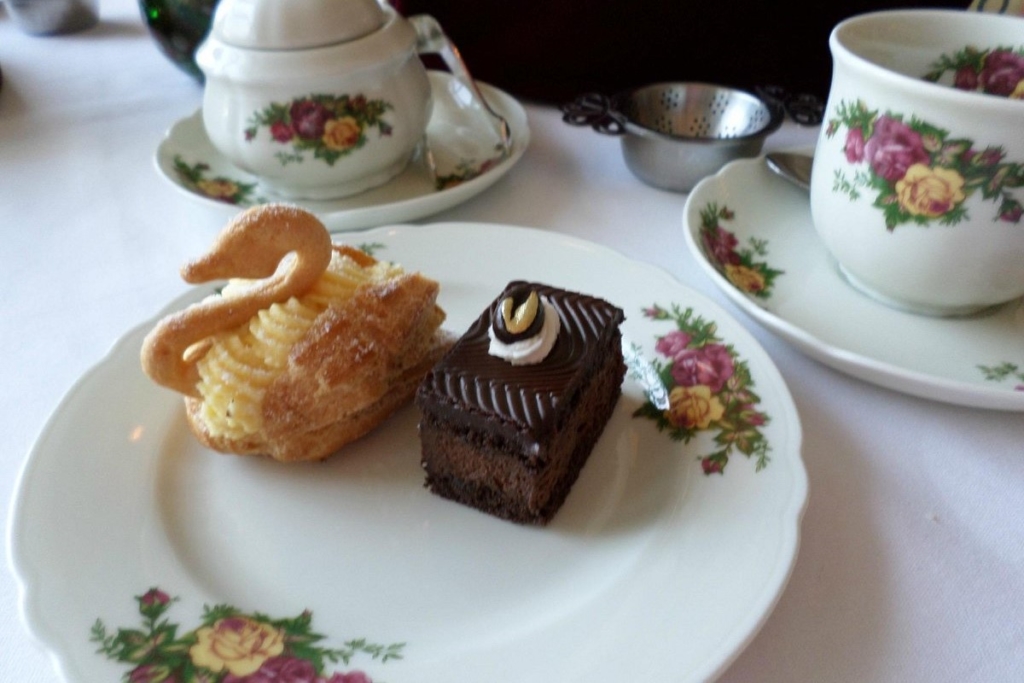 With six dining options across the Grand Floridian, it's safe to say you won't have to worry about leaving the resort to get something to eat. Citricos is inspired by Marry Poppins, and has a delicious menu with classic American fare like steak, chicken, or seafood. Speaking of seafood, Narcoossee's specializes in it. The restaurant also has a great view of the lake that you can enjoy alongside your meal. While both of these restaurants are definitely fine dining, Victoria and Albert's takes it to a whole new level. This restaurant offers a quiet, intimate experience for just one table each evening. You read that right, the restaurant crafts an unforgettable experience for one table, so if you'd like to take part, you'll want to plan ahead. For more casual or character themed dining, visit the Grand Floridian Cafe or 1900 Park Fare.
3. Disney's Grand Floridian Has Spacious Accommodations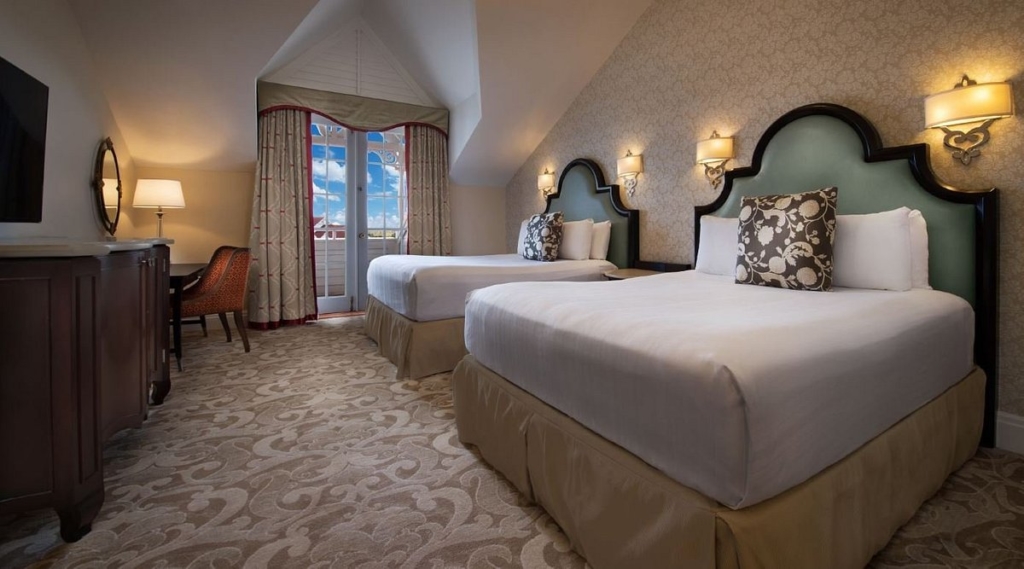 Like the rest of the resorts in the DVC family, Disney's Grand Floridian has some spacious accommodations. Guests have their choice of studio, one, two, or three bedroom villas. The studio comes with a queen-sized bed, queen sleeper sofa, and single pull down bed. Overall, the studio can accommodate up to five guests. Next, the one-bedroom villa offers a king-sized bed, queen sleeper sofa, and a single pull down bed. This villa also accommodates five guests. As for the two-bedroom villa, it has a king-sized bed, queen-sized bed, two queen sleeper sofas and a single pull down bed. This villa raises the maximum occupancy up to nine adults. Finally, the three-bedroom villa boasts a king-sized bed, 4 queen-sized beds, and a queen sleeper sofa. This villa can house a whopping 12 guests. Plus, some of these villas offer a great view of Lake Buena Vista!
4. Disney's Grand Floridian is Near All the Action in Orlando
While Disney's Grand Floridian is obviously right next to Disney World, you'll have plenty to enjoy outside the parks. In fact, this resort is perfectly positioned for you to enjoy plenty of great things to do in Orlando.
Visit Icon Park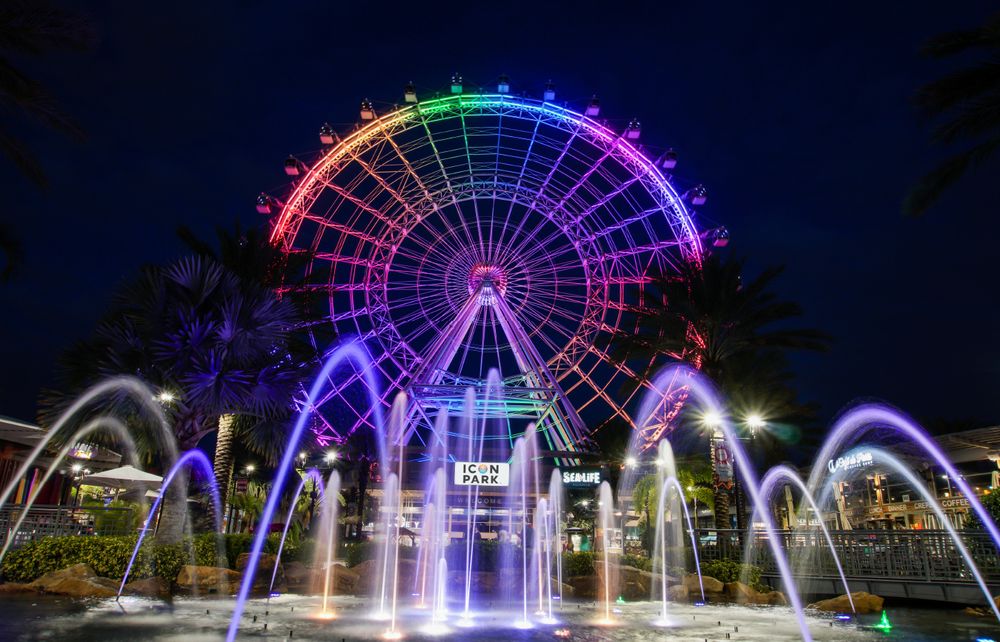 While not as big as Disney World, Icon Park is loved by the locals. This is a full entertainment district with plenty to do and see. Icon Park boasts the 6th largest ferris wheel in the world, with incredible views to match. The 20-minute ride takes guests 400 feet into the air and offers a view of Disney World, Universal, and Orlando's plethora of nature reserves and lakes. Plus, with over 50 restaurants, bars, and boutique shops, you could easily spend several days at Icon Park alone! The Museum of Illusions offers a series of mind-boggling attractions that are sure to confuse your senses in weird and surprising ways. Looking for something a little high-tech? Then look no further than In the Game, which features a massive arcade, 7D Motion Theater, and breathtaking virtual reality experiences. Plus, the park's only 15 miles away from the Grand Floridian!
Explore the Harry P. Leu Gardens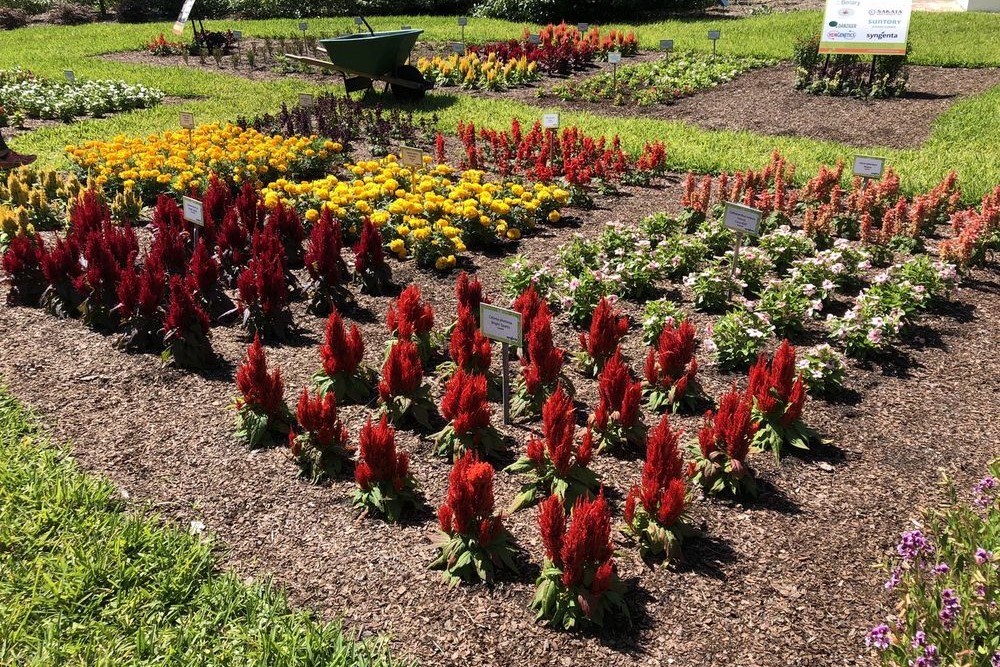 When you've had enough of the hustle and bustle that comes with amusement parks, you might want some peace and quiet. If that's the case, the Harry P. Leu Gardens are just 25 miles away. These botanical gardens harbor 50 acres of azaleas, bromeliads, and tons of other beautiful flora. The gardens also feature a collection of sculptures and seasonal art exhibits. If you'd like to learn more about these plants, there are a wide array of classes and workshops for horticulture, landscaping, and more for both kids and adults. You can even host private events at the Gardens if you make reservations. Whether you're a dedicated nature lover or just looking for a quieter day, the Harry P. Leu Gardens are a great place to visit.
Is Disney Vacation Club Worth It?
If you're still on the fence about whether or not you should own a timeshare at Disney's Grand Floridian, check out our video below. In it, we cover the pros and cons of DVC ownership, so you can make an informed decision.
Buy a Timeshare at Disney's Grand Floridian
If you'd like top-notch dining, great amenities, and easy access to local attractions, Disney's Grand Floridian is the resort for you. If you'd like to make visiting Disney and Orlando a new tradition, consider buying a timeshare. Timeshares will help you return to a beloved destination each year. Plus, you'll be able to save money on trips over time! Are you interested in a timeshare but don't want to break the bank? Then think about buying a timeshare resale. Timeshare resales go for a lower price while still giving you all the amenities of a stellar resort. If you'd like to get started, check out our listings for both this resort, and others from Disney Vacation Club. If you have any questions, give us a call at 1-800-410-8326 or email us at [email protected]. Our licensed agents are always happy to help.