"How much is a timeshare?" is probably the first question you ask yourself when considering vacation ownership. That and "when can I go on vacation?!" Knowing what the initial, as well as long-term, costs of a timeshare are is important. Understanding these costs will help you make confident and smart decisions regarding timeshares. There are many different factors that go into how much vacation ownership costs. Here is where we will discuss some of the most important things that can influence how much a timeshare can be.
How Much Is The Average Timeshare?
ARDA, the American Resort Development Associate, makes yearly reports of financial trends of timeshare ownership. Timeshare ownership currently stands as an $8.1 billion industry. To put that into perspective, in revenue, the MLB is a $9 billion industry. The timeshare industry is huge, and growing every year. In fact, there are over 200,000 timeshare units in the U.S. alone! The current average price of a timeshare week is $24,140. Alternatively, you can save money by buying a timeshare on the resale market. In addition to the initial purchase price, approximately $2.96 billion is spent annually by owners at their resorts! So, keep in mind that buying your timeshare isn't the only expense. Resorts often feature restaurants or activities and excursions that you might have to pay a little extra for. Don't forget the souvenirs!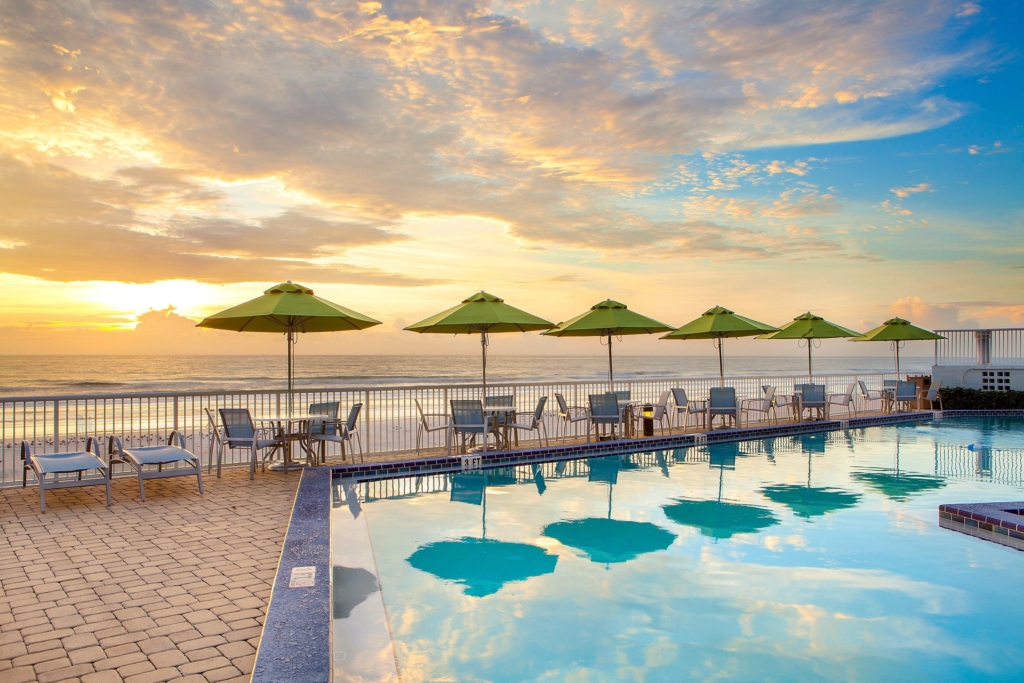 What Affects How Much A Timeshare Is?
The brand that you decide to buy a timeshare with will affect the price. More popular brands' resorts, such as Hilton Grand Vacations, are in higher demand than smaller independent resorts. As you'd expect, this demand affects the price to join these vacation clubs. However, with higher costs to join, potential buyers can almost always expect more luxurious amenities and accommodations.
You may see a vast difference in prices even within the same brand. Things like the location of the resort, the brand, and the popularity of the resort will all affect the cost. The number of points you buy, the size of the villa, and the time of year (for weeks-based ownership) will come into play when you're starting vacation ownership. Additional things that affect how much vacation ownership is includes resort amenities and even the villa's view.
In addition, where you buy it from will also influence the cost. If you buy a timeshare retail (directly from the brand,) you will end up spending more than if you bought it resale. Buying a timeshare resale can end up saving you upwards of thousands of dollars! This is a great way to experience most of the benefits of a timeshare but at a lower cost! For example, buying points at Old Key West Resort directly from Disney Vacation Club right now will cost you $200 per point. From Fidelity Real Estate, you can buy points at the same resort for an average $125 per point. For a 150-point contract, buying resale can save you over $11,000. Of course, there are restrictions when buying resale, but saving that much money might overshadow those restrictions for you.
Maintenance Fees
It's important to keep in mind that the initial price to buy a timeshare isn't the only money you'll spend on your ownership. A crucial cost that comes with vacation ownership is maintenance fees. Maintenance fees are the yearly dues that owners pay to their developers. These fees go towards many different things including resort maintenance, employee wages, and updated amenities. Maintenance fees can also cover any emergency costs that come from destructive natural disasters. The current average yearly maintenance fee cost is $1,102. Of course, the maintenance fee amount is dependent on the individual contract. The resort and size of your unit will affect the fees.
Most often, maintenance fees need to be paid yearly. However, some contracts will require biannually, quarterly, or even monthly payments. Failing to, or refusing to pay your maintenance fees will negatively affect your credit. Maintenance fees are similar to a mortgage payment and if you stop paying your mortgage, there are consequences. Not paying your yearly timeshare fees may cause you to default on your ownership, which will likely cause financial problems in the future. If you are having trouble keeping up with your maintenance fees, we suggest you contact your developer to discuss in-house rental programs or find out how to sell your timeshare.
The Costs and Benefits of Vacation Exchange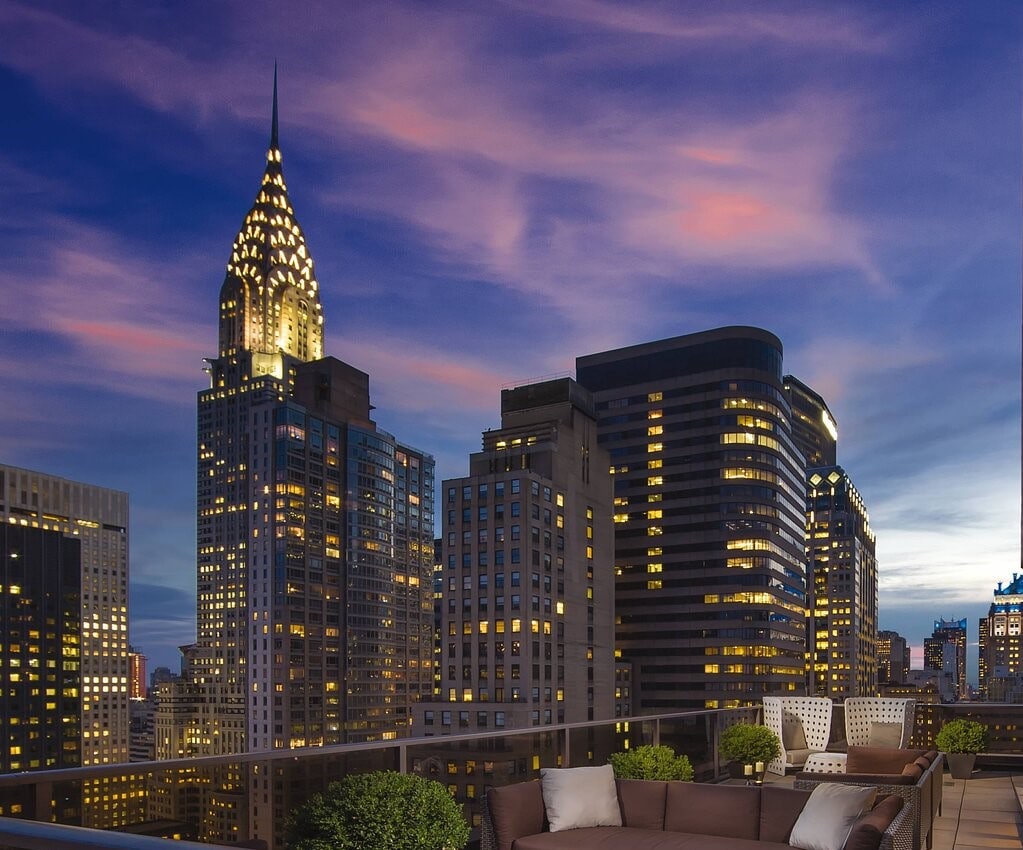 A big perk of owning timeshare points with certain brands is being able to vacation at a different resort every year. Many brands allow you to trade your week at your home resort for one of the brand's other resorts. However, vacation exchange networks allow timeshare owners to use their points at resorts outside their brand.
RCI, the largest vacation exchange brand, is part of the Wyndham Destinations Group. This means that all Club Wyndham owners are eligible to join RCI. Other brands within RCI's catalog include Hilton Grand Vacations Club, Bluegreen Vacations, Holiday Inn Club Vacations, and more! So, someone who owns a timeshare at Wyndham Grand Desert in Las Vegas can trade for a stay at West 57th Street by Hilton in New York City.
Interval International, another large exchange network, is affiliated with Disney Vacation Club, Marriott Vacation Club, Westgate Resorts, Hyatt Residence Club, and more! This means that Marriott's Aruba Ocean Club owners have the chance to trade for a trip to DVC's Aulani Resort in Hawaii.
Networks like RCI and Interval International give owners more flexibility, but at an additional fee. To gain access to their vast networks, you need to buy a membership. Memberships also come with yearly costs, so be sure to research fees with RCI and dues for Interval International. If adding extra flexibility within your timeshare ownership is important to you, then an exchange network might be perfect for you!
Buy Timeshares For Less
If you're ready to buy a timeshare, we're here to help you save some money! Browse our marketplace of available timeshare resale listings now! You can browse for specific brands and locations or by price. When you find a listing that you love, make an offer! Our team of licensed real estate agents will assist you in getting the best price. We can help you take the timeshare vacation of your dreams! Contact us at (407) 465-5188 or at [email protected] to get started!