Uncertainty is common among owners when they're searching for options on how to get out of a timeshare contract. If you're ready to get out of or get rid of your timeshare, we can help. You should never stop paying your timeshare maintenance fees or mortgage payments in the meantime. If you do, it could be more difficult to sell or you may default on your ownership.
How to Get Out of a Timeshare Contract Legally
Maybe you've come into financial hardship or your timeshare just isn't suiting your lifestyle anymore. Don't panic, however, because there are routes every owner can take. By providing you with honest resources, we want you to make the right decision for your unique situation. We've compiled the best information out there to get you on the path to getting out of your timeshare. How to get out of a timeshare can look different for everyone, but timeshare resale is a common option.
Can You Cancel A Contract?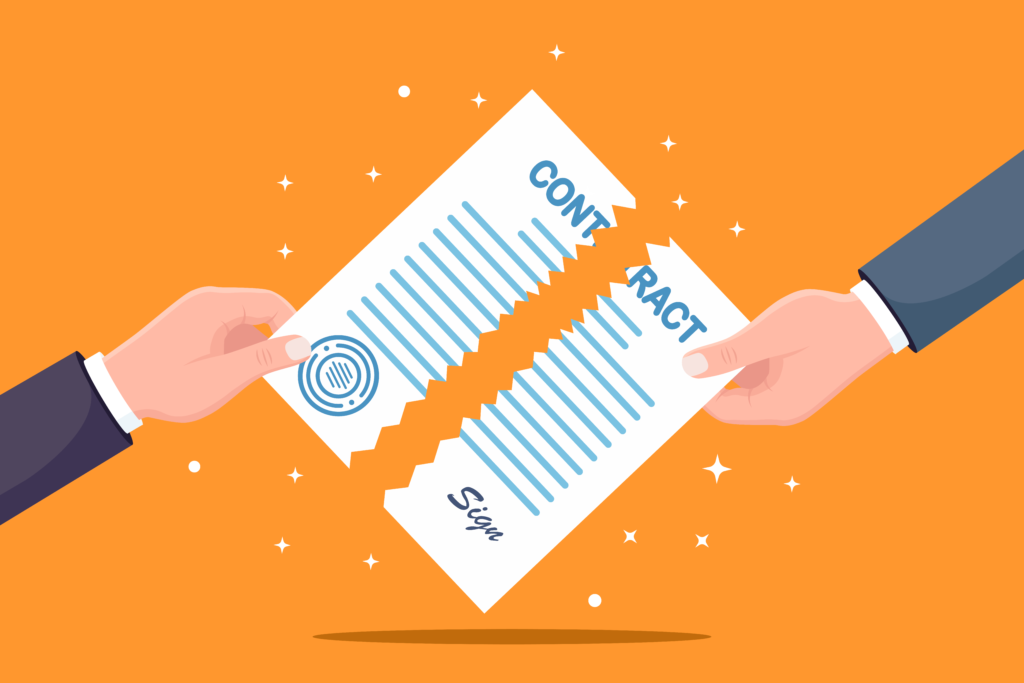 If you've owned your timeshare for a long period of time, unfortunately, you cannot simply cancel your contract. However, if you have just recently purchased a timeshare and are having second thoughts, we recommend reviewing your timeshare contract. There may be a chance that you can cancel your timeshare. Timeshare contracts have a recission period, where you can cancel your purchase. In Florida, the recission period ends ten days after your purchase. Be sure to check with your developer to see when yours ends.
Each developer and contract will lay out different rules for recission, so it's worth looking into. Most often, timeshare resales are a great way to purchase a week or points for less money than if you buy directly. If you are past the recission period with your current timeshare, unfortunately, you most likely will not be able to cancel your contract easily. You should, however, take a look at other common options available to you.
Will My Resort Buy Back My Timeshare?
If you're looking to get rid of your timeshare, you will want to work with a credible resource so that you do not get scammed. You can find many legitimate sources when you are looking for help with getting out of your timeshare. There is even a possibility that your timeshare resort or developer will buy back your timeshare.
Firstly, we recommend calling your developer, HOA, or resort to get started. Some resorts may take back timeshares depending on where you stand with your ownership. If your resort won't buy your timeshare back, however, you may be surprised to know there are legal and safe ways to get out of your timeshare. Sometimes brands have either in-house exit solutions or can simply offer expert advice on how to get rid of your timeshare.
In-House Timeshare Exit Solutions
Many developers offer in-house programs geared toward assisting owners who want to exit their contracts, so contacting them is a great place to start. Additionally, many developers have partnered with the American Resort Development Association to provide clear and honest solutions for exiting. This program is called the Coalition for Responsible Exit.
They can let you know if they have any in-house solutions or recommended resellers to help you, so we recommend reaching out to them at ResponsibleExit.com. In addition, many brands have featured resellers that they have vetted and trust to help their owners sell their vacation ownerships. Below are a few in-house programs offered to owners by major brands. To see if your developer has a program that isn't below, visit their website or give them a call. It's important to keep in mind that you often will not get back what you paid for your timeshare when you sell it.
Wyndham Cares
Wyndham Cares and Certified Exit—Backed by Wyndham are Wyndham Destinations' in-house exit programs for owners seeking to exit their timeshare. According to their website, owners can simply call and hear all of the options available. Additionally, there are no hidden fees or extra purchases required.
The Legacy Program by Westgate
Similar to Wyndham's programs, The Legacy Program by Westgate offers owners solutions to exit their timeshares. By working with owners to discuss their options, they seek to find a common solution. Many brands like Westgate want owners to know they have options within the brand. This serves as a way to direct owners away from unscrupulous timeshare exit teams. Further, you can visit Westgate's page for more information if you own with them.
Exit Diamond Timeshare
Diamond Resorts Listens is the name of the page provided to Diamond vacation owners who want options for exiting their timeshare. For a free consultation, visit their webpage and fill out the form and as a result, a Diamond representative will discuss options with you to exit your ownership.
ARDA Responsible Exit
If you're wondering about exit solutions for vacation ownership, we recommend browsing ARDA's Responsible Exit page. Additionally, they have a full list of the brands that have signed up to participate in the Responsible Exit coalition. Timeshare brands that work with Responsible Exit include Hilton Grand Vacations, Marriott Vacation Club, and more. Head over to their webpage to see if you're developer is on the list.
The Coalition for Responsible Exit also has Featured Resellers that are vetted by developers and ARDA. Fidelity Real Estate is a Featured Reseller for the Coalition. If you are looking for a legitimate resale company to help you sell your timeshare, contact us at 407-465-5188. Our licensed real estate agents can give you a free, one-on-one consultation to go over the details of your ownership and answer any questions you may have about selling your timeshare.
What Happens If You Stop Paying Your Timeshare?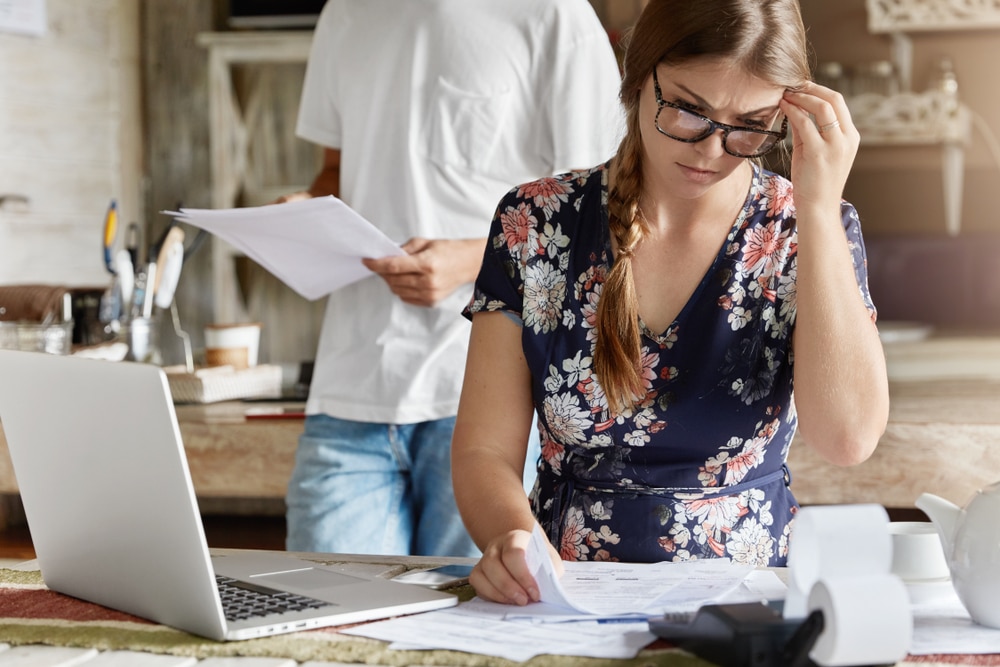 If you feel like you are going to fall behind on your payments, consider what will happen if you stop paying your timeshare. The resort or developer will most likely send the bills to collections, which consequently can really hurt your credit. Furthermore, if you stop paying your timeshare be aware of what will happen. Your ownership will likely go into foreclosure, which will stay on your credit report for years, so we cannot stress enough that you should never stop paying your timeshare fees.
Above all, if you're trying to sell your timeshare, it's best that it is in good standing. Being behind on fees and dues means it will mean it will be even more difficult to get out of your ownership. Potential buyers are probably not as willing to buy timeshares that have outstanding fees tied to them.
Timeshare Exit Companies
You may have heard of timeshare exit companies that promise to help you cancel your timeshare contract. Similar to a house mortgage and deed, you can't just cancel them. Paying a lawyer upfront fees to get you out of your timeshare is not the best route to take.
Common Scams to Avoid
Oftentimes these exit companies will take your money and not help you at all. If you suspect you've been introduced to a timeshare scam, call your developer or ARDA and let them know. They will be able to guide you in the right direction and vet any third-party companies.
Learn About Finding A Legitimate Timeshare Resale Company
List Your Timeshare for Sale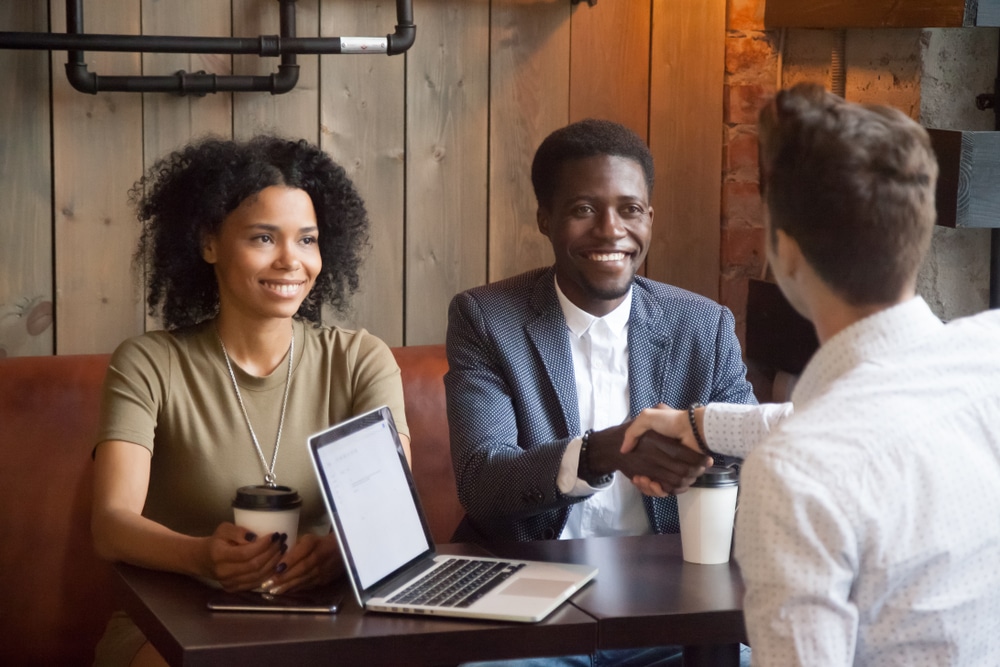 Undoubtedly, an option most owners take is listing their timeshare for sale. This way, you can try to get back some of the money you put into it. In short, if owners don't want to or can't afford to pay their maintenance fees, selling a timeshare is one of the best ways to get out of it. Using a Licensed Real Estate Brokerage like ours is the best way to get out of your ownership legally.
If you've scoured all the options for getting rid of your timeshare and are curious about selling, we can help. At Fidelity Real Estate, we've been Leading With Pride for over 20 years. Our focus is on the resale market and helping owners reach their goals, whether it's buying or selling. Contact a licensed agent today to discuss your options.
If you'd like to know more about how to sell your timeshare, be sure to check out our video down below.