Are you looking to sell a timeshare you still owe a mortgage on? The process of selling a timeshare with an outstanding mortgage balance can be complex. In this article, we will discuss the potential problems that may arise and provide advice on how to manage this situation including how to refinance your timeshare. Our Licensed Real Estate Agents at Fidelity are experts in the timeshare resale process and are available to assist you every step of the way. Keep reading to learn how to sell a timeshare that is not paid off!
Timeshare Industry
The timeshare industry as a whole has come a long way since it started. It started with deeded timeshares that allowed owners to travel to the same resort property during a specific week each year.
Then it changed from a deeded timeshare and a floating week ownership to a points-based timeshare plan that allows owners to have more flexibility.
Timeshares are great for families who travel yearly. Although many owners love their timeshare experience, the timeshare lifestyle isn't for everyone. If that is you then you may want to sell your timeshare so you can get rid of it.
Timeshare Loans vs. Timeshare Mortgage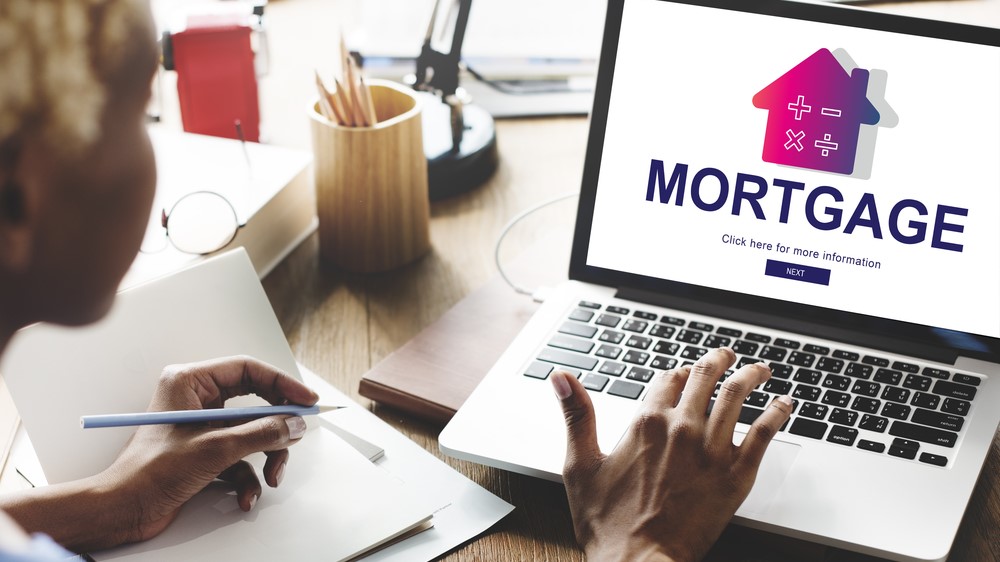 Mortgage and personal loans are the two traditional financing options. As a form of secured debt, a mortgage is a loan secured by the borrower's property. Home and car purchases are typically financed with it.
A personal loan is an unsecured loan given by a lender to a consumer based on their creditworthiness. In addition to paying off high-interest debts, these loans can also be used to buy large items.
When you take out a loan to pay for a timeshare, it is considered a mortgage. Although it is not a home mortgage, a loan is still a way to pay for your timeshare in installments. This is great if you really want to buy a timeshare, but don't have the funds to pay the full timeshare contract cost outright.
Unfortunately, if you need to sell your timeshare and you still owe on your mortgage, you may run into some trouble.
What To Expect When Selling Your Timeshare You Owe A Mortgage On
If you're looking to say goodbye to timeshare maintenance fees and annual payments, especially if you don't use your ownership, selling a timeshare may be the best way to get rid of your timeshare contract.
If you are a new owner and just recently purchased you might want to reach out to your resort or timeshare company to see if you are in the rescission period. The rescission period allows owners to "return" their timeshare.
Remember that very rarely do timeshares hold their value. So, it's important that when you sell your timeshare, you expect to get back less than what you paid for it. Keep in mind that timeshares are not an investment, so your resale value likely won't be as much as your timeshare purchase. This is especially true if you owe a mortgage on your timeshare.
If your mortgage balance outweighs the selling price of your ownership, you may end up owing money to get rid of it. This can be a negative factor when selling. However, not having to pay your timeshare fees year after year may outweigh the cons.
Options For Timeshare Owners When Selling a Timeshare You Still Owe a Mortgage On
There are options out there for selling your timeshare with a mortgage. Contacting your timeshare developer (i.e., Wyndham, Westgate, Hilton, etc.) for advice is a great place to start.
Your timeshare developer may have in-house programs to relieve you of your timeshare contract or help you out with annual fees, even if you have a mortgage. Getting in touch with your lender can help you through the financial aspects of selling.
Alternatively, you can visit ResponsibleExit.com to find resources on exiting your timeshare ownership safely with trusted resale solutions. The Coalition for Responsible Exit is the solution American Resort Development Association (ARDA) came up with to help owners in need. They have up-to-date resale news, direct contact with top developers, as well as timeshare resale referrals to help you immediately.
Fidelity Real Estate is a featured reseller on ARDA. As a featured reseller, we uphold all the standards of ARDA.
Frequently Asked Questions: Sell A Timeshare You Own A Morgage On
Can I Use Any Timeshare Brokerage?
Sometimes brokerages won't list timeshares if a mortgage is owed. That's because that timeshare might not sell for more than the mortgage balance. Many factors come into play when selling, such as how much you owe and the terms of your timeshare mortgage. You can't just get rid of your timeshare.
When you contact a Fidelity Real Estate Agent to assist, we'll give you a free consultation to go over your unique situation. There's no obligation to list your timeshare for sale with us. Our timeshare experts can give you advice for safely selling your ownership no matter your financial situation.
What Happens If I Stop Paying My Timeshare Mortgage That I Still Owe On?
If you are seriously struggling to pay off your mortgage, you might consider simply walking away but expect consequences. We recommend that you never stop paying your mortgage payments. If you stop paying off your mortgage loan, there will be consequences you need to know of.
First, your mortgage lender will report you to the credit bureau and your credit score will go down. You may then face foreclosure, which can negatively impact your credit score drastically. If your timeshare goes into foreclosure, it will be taken back by the developer and sold. The lender can still seek a deficiency judgment if the sale price is lower than the balance of your loan.
If it is sold for less than what you owed on it, you may be responsible for paying the difference. Then, if you don't pay, the developer can sell your account to a collection agency. This could lead to them putting a collection account on your credit report or even suing you.
So, if you stop paying for the timeshare mortgage that you owe, it could lead to even bigger financial problems. This would be the last resort. We suggest that you find other means to pay off your timeshare.
Can I Sell A Timeshare I Owe A Mortgage On To A Family Member?
A common question among owners that can't get their timeshare paid off is if they can sell to a family member or someone they know. If you know of a family member or friend who might be interested in buying a timeshare you can give it away or sell it to them. Your family members might not be interested in a timeshare with a mortgage balance but it never hurts to ask.
Can I Rent My Timeshare Out?
Many resorts also allow you to have visitors at your timeshares similar to renting out a house. If your resort allows, you can see if a family member or friend wants to rent out your timeshare from you or use a company that specializes in rentals.
Our friends at Timeshares Only are great resources if you want to rent out your timeshare. So you can save money and put it towards your maintenance fees, mortgage balance, or any other payments. In addition, the timeshare property is put to good use.
Can You Refinance Timeshare Mortgage Payments?
Refinancing a timeshare mortgage can make it easier to pay off your loan. Owners may be able to get a better interest rate on their mortgage when they refinance. Some companies, like our friends at Vacation Club Loans, allow timeshare owners to refinance their Disney Vacation Club mortgages.
There are terms that apply when refinancing a timeshare loan that is up to the discretion of each company. These terms include owners needing a certain credit score, and a maximum refinancing term, amongst others, can vary from one lender to another.
At Vacation Club Loans, refinancing DVC loans over $10,000 can take up to 84 months, while those under $10,000 can take up to 60 months. Of course, refinancing your mortgage does not equate to getting rid of your timeshare. However, it can make it easier on your wallet and can bring you one step closer to getting out of your timeshare property.
Want to learn more about refinancing a timeshare? Read More: How to Finance a Timeshare!
Will My Timeshare Resort or Developer Buy Back My Timeshare?
As mentioned above we always recommend reaching out to your resort or developer to see if they have any in-house companies for you to utilize to get out of your timeshare. This is not a for sure option but it can happen if the resort property wants to buy it back. A timeshare can be sold back to the resort developer for a certain percentage of the purchase price based on how much time is left on your contract.
Normally, variable interest rates can be negotiated into a fixed rate to avoid future interest rate increases. Timeshare owners may also be charged additional maintenance fees depending on the term of their contract. Your resort property might not give you as much money as you could get if you sell a timeshare but it might be a quicker solution to get out of your payments.
Common Timeshare Resale Scams To Avoid: Beware of Timeshare Exit Company
It's important to be aware of common timeshare exit scams. Oftentimes, scammers target timeshare owners that owe a mortgage on their timeshare or are behind on payments. If you receive a call out of the blue saying they can help you exit your timeshare, be wary. They may claim to be a brokerage and could even sound legitimate, however, it is illegal for a resale company to call you unsolicited.
Timeshare Exit Company
You should also be aware of companies that claim they can "cancel your timeshare." A timeshare exit company does not have your best interest at heart. Not to mention, timeshare exit companies cost a lot of money (upwards of $5,000, some reaching $10,000).
They may suggest that going into foreclosure can help get rid of your timeshare ownership, but this could damage your credit. Some timeshare exit companies may even advise you to stop paying your maintenance fees, which you should never do. If you stop paying your maintenance fees this could also result in you defaulting on your ownership, and it will stay on your credit report for years.
Sell Your Timeshare With Fidelity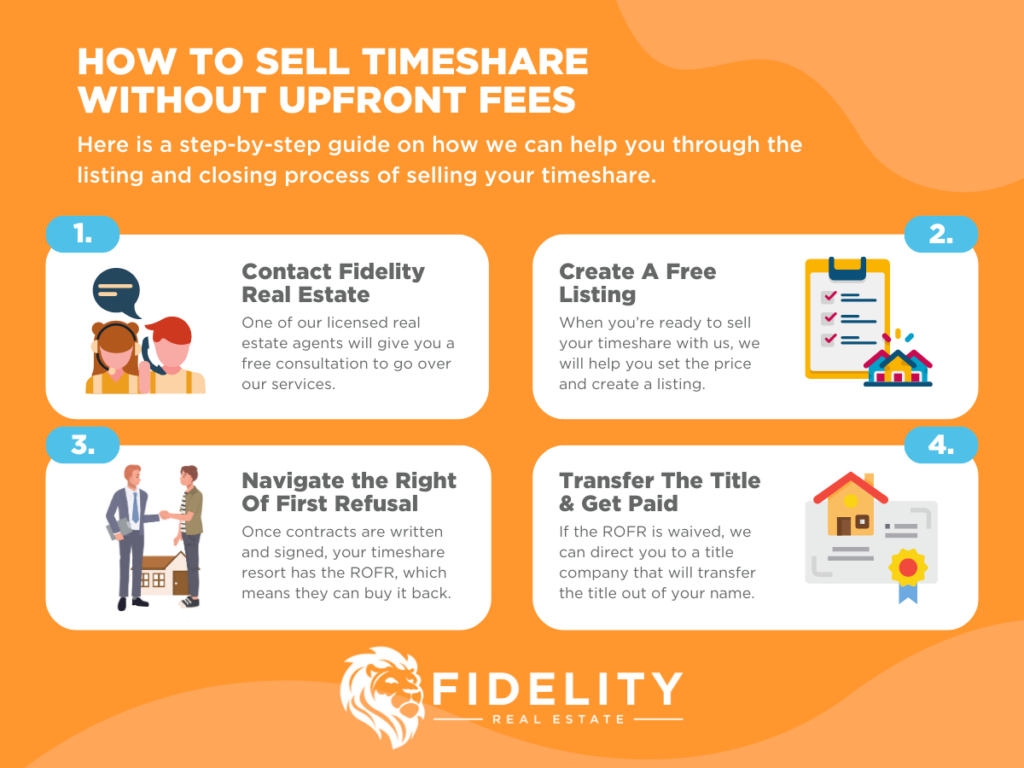 If you're looking to sell a timeshare you still owe a mortgage on and that isn't paid off, contact Fidelity today. At Fidelity Real Estate, we've been Leading With Pride for over 20 years helping timeshare owners sell their vacation ownership. Not to mention, we have no upfront fees. Which means we don't get any money until you do.
Our licensed real estate agents will help you from start to finish with the sale. Including navigating ROFR and transferring the timeshare contract from the original owner to the new one. Contact a licensed agent today to discuss your unique situation and figure out what options you have for selling your timeshare that is not paid off.
Our focus is on helping timeshare owners reach their goals whether that's saying goodbye to annual maintenance fees or getting out of your timeshare. So call us at 1 (800) 410-8326.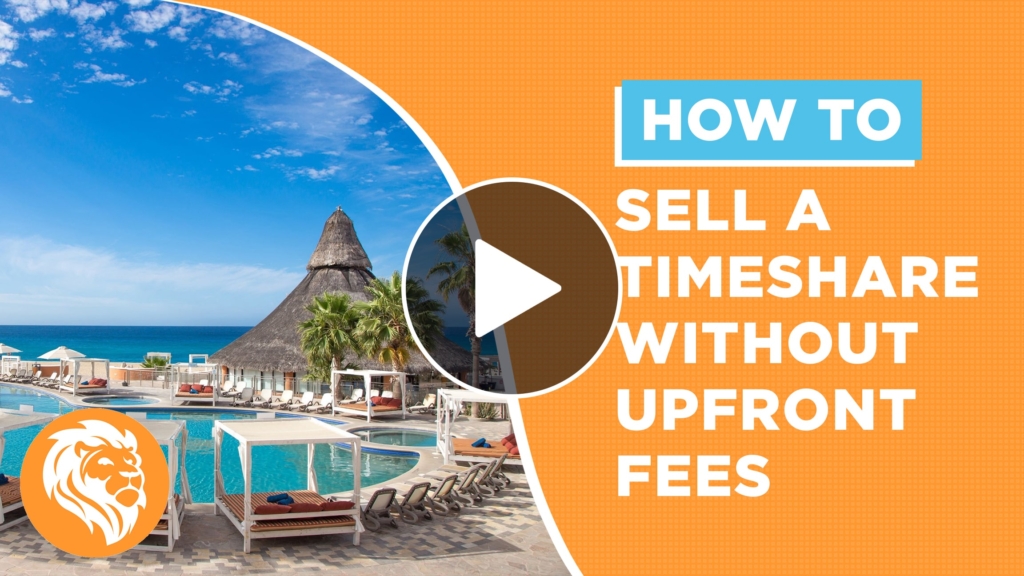 Selling without upfront costs is a goal for many owners looking to sell. Selling your timeshare without upfront fees is possible when you work with the right brokerage!
If you'd like to know more about how to sell your timeshare that isn't paid off, check out our video. The video explains how timeshares work, how to avoid common scams, who to trust to help you sell your timeshare, and some tips on selling your timeshare. Let us help you put your property up for sale.
Sell A Timeshare You Still Owe A Mortgage On Form
Have questions about our timeshare resale services? If so, fill out the form below. One of our licensed real estate agents will reach out for a one-on-one consultation.