History is etched into every grain of sand in Ka'anapali Beach. Before it was one of Maui's most popular beaches, it was the first planned resort on the island. Before it was the first planned resort on the island, it was the site of an ancient Hawaiian ritual. The rich history of Ka'anapali is just one reason why it's worth visiting, but like with any trip, there's a lot of planning that needs to be done. Of course, one of the most important things to plan is where you're going to stay. There are a lot of resorts in Ka'anapali Beach, so you might be wondering which is the best. Fortunately, we have you covered! If you're planning to visit this historic part of Maui, Marriott Maui Ocean Club is the best resort you could ask for.
Amenities at Marriott Maui Ocean Club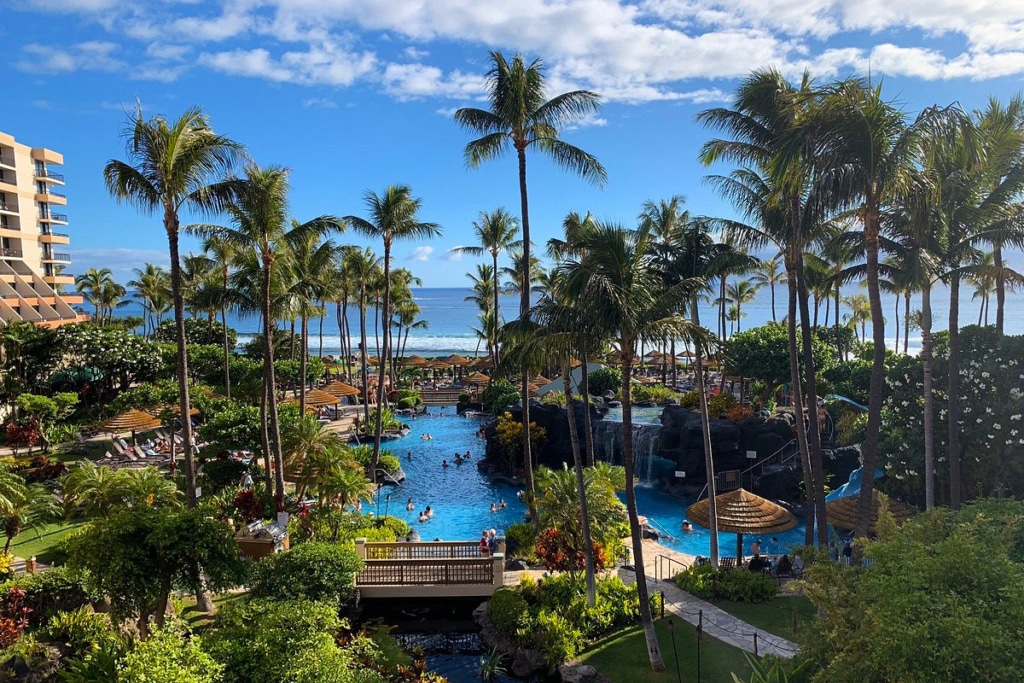 Marriott's Maui Ocean Club is made up of three towers: Molokai, Maui, and Lanai Towers. These three towers all share the same great amenities and create a massive resort experience you won't forget. Guests can take a dip in the three outdoor pools and hot tubs or keep up with their workout routines at the fitness center. If you'd like to rest up after exploring Maui, let yourself be pampered at Spa by the Sea. You'll be able to enjoy soothing spa treatments and massages in an outdoor cabana right on the beach. What's better than unwinding in luxury with a gorgeous view of the ocean? Finally, end your day at Longhi's Restaurant, an eatery that's popular with visitors and locals alike. This Italian restaurant serves pasta, lobster, prime steaks, and fresh fish while offering another striking view of the Pacific.
Accommodations at Marriott Maui Ocean Club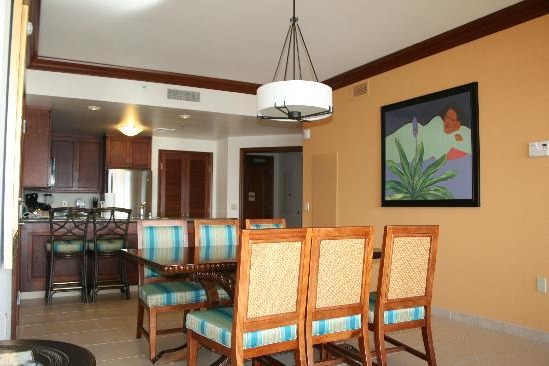 As the sun goes down, you can kick back and relax in a one or two-bedroom suite. No matter which suite you choose, you'll enjoy full living and dining areas and a private balcony where you can enjoy views of either the garden or the ocean. The one-bedroom suite features a king-sized bed and sofa bed to house up to four guests. Meanwhile, the two-bedroom suite boasts two king-sized beds and two sofa beds to accommodate eight guests. These suites range in size from 800-1305 square feet, so you can rest assured that there's plenty of space to stretch your legs!
Things to Do Near Marriott Maui Ocean Club
While Marriott Maui Ocean Club has great amenities and spacious accommodations, at the end of the day, you're there to visit Maui. To absorb the culture and see the most beautiful spots on the island. There's so much to do and see in Maui, which means you're not going to want to spend too much time just driving to get to everything you want to see. Fortunately, this resort is near all of the best attractions in Maui. Here are just a few things to do near Marriott Maui Ocean Club.
Visit Ka'Anapali Beach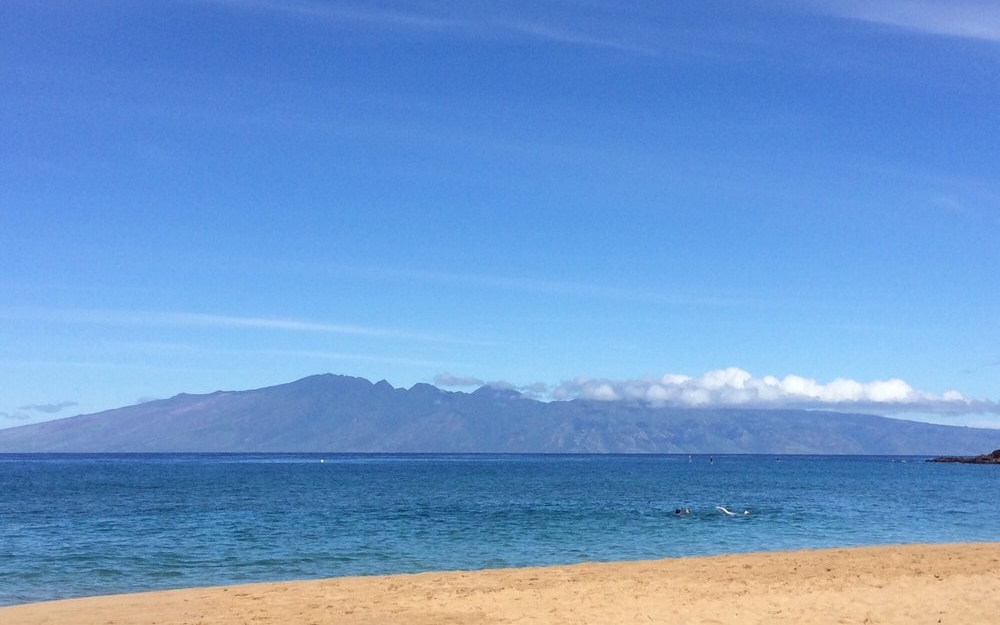 One of the biggest perks of Marriott Maui Ocean Club is that it's located right on this iconic beach. Each evening, you can experience a piece of Hawaiian history here by watching the daily cliff diving ceremony. Held every evening at sunset, this ceremony reenacts the dives made by Maui's revered King Kahekili. Ka'anapali is also a great place for beginners to learn how to surf. In fact, many surf shops nearby offer lessons! You'll find that the area around Black Rock is perfect for snorkeling too! Be sure to keep an eye out for the turtles if you go. Lastly, the Skyline Hawaii zipline tours offer a great opportunity to get a bird's eye view of the entire beach.
Drive Down the Hana Highway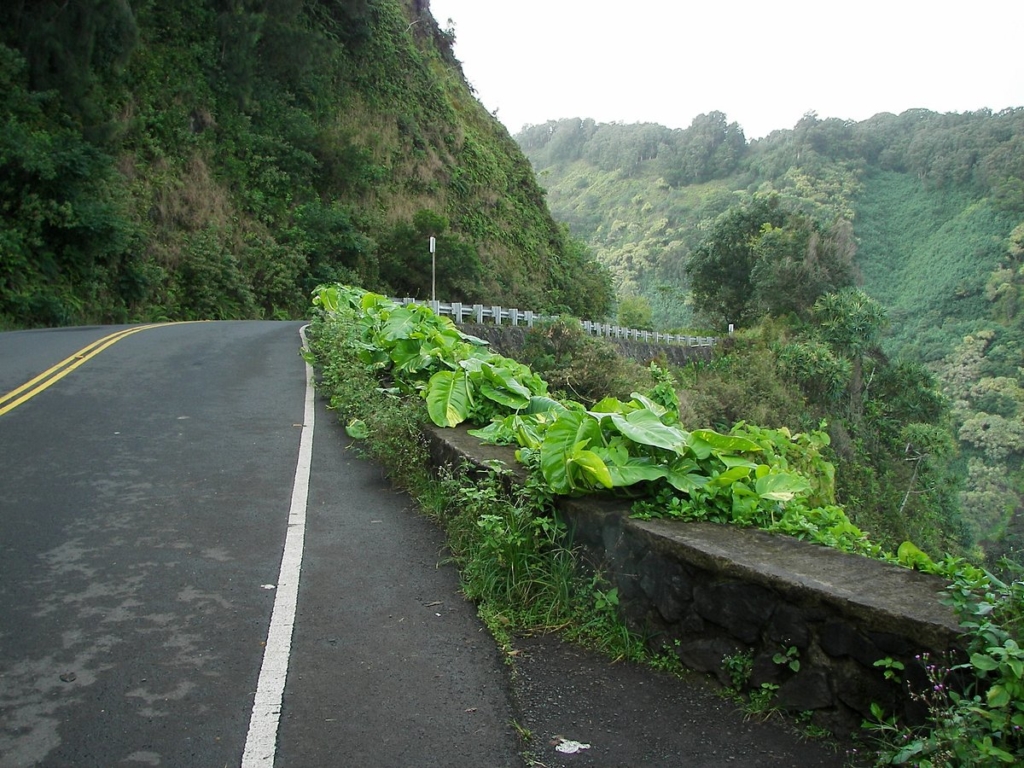 If you want to see some of the most beautiful spots in Maui, you have to take a trip down the Road to Hana, otherwise known as the Hana Highway. The Hana Highway is a scenic road that winds through the rainforests and seascapes of Maui. Along this stretch of road, there are many stops to admire the beauty of the island. There are countless waterfalls, beaches, and gardens that are worth stopping for. Some of these attractions will require you to get out of the car to explore, so be sure to plan for some walking. With all of the scenic spots along this curvy road, it's impossible to see them all in one day, so you'll need to commit some time to this day trip. Do some research and pick your top stops so you don't miss a thing!
Check Out Downtown Lahaina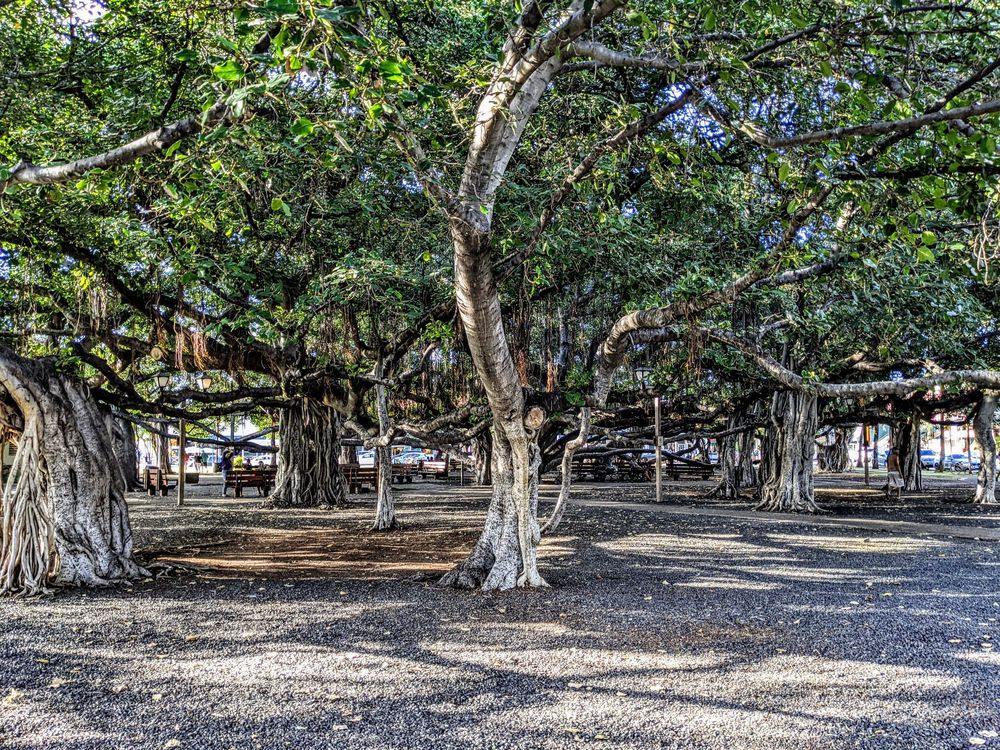 While you'll definitely need some time to explore the Hana Highway, you should definitely save the day to visit downtown Lahaina. The city is just three miles from Marriott's Maui Ocean Club, so it's an easy drive for some great sightseeing! Nature lovers should check out the Lahaina Banyan Court Tree Park. This park is home to the largest banyan tree not only in Hawaii but in the entire U.S.! Planted in 1873, the tree spans 1.94 acres and rises over 60 feet into the air. The Lahaina Jodo Mission is a must-see location for anyone interested in history. The Mission features a beautifully crafted Buddhist temple and pagoda, as well as a statue of the Buddha. In fact, the Buddha statue was completed in 1968 to commemorate the centennial celebration of the first Japanese immigrants to Hawaii.
Buy or Rent a Timeshare at Marriott Maui Ocean Club
A rich history and culture can be found everywhere you look in Maui, from the cliffs of Ka'Anapali Beach to the streets of Lahaina. You'll have so much to experience on this beautiful island. In fact, there's so much to experience that you may not be able to see everything on your first visit. If you want to really immerse yourself in the beauty of this island, there's no better way to do so than by buying a timeshare there. With a timeshare, you'll be able to return to the island year after year, saving you money in the long run. Plus, with accommodations as luxurious as those found at Marriott Maui Ocean Club, your timeshare won't be a room you sleep in. It'll be a second home.
Want to get started? Then check out our marketplace! We have listings not just from Marriott but also Westgate, Hilton Grand Vacations Club, and more. If you have any questions, our licensed agents will be happy to help you! Please don't hesitate to email us at [email protected] or call us at 1-800-410-8326.