Ready to learn how to travel the world with your timeshare? The savviest vacation owners know the ins and outs of vacation exchange. What is vacation exchange? If you own a timeshare, you can trade your it on the major exchange networks like RCI and II. Not to mention, some companies even have internal networks that owners can trade on.
Vacation Exchange Definition
If vacation exchange seems like a daunting concept, don't worry. The title really describes what you would expect. Timeshare owners have the ability to trade their timeshare on exchange networks like RCI and Interval International to vacation at other resorts. For example, if you own a Wyndham timeshare in Orlando you may be able to exchange it on RCI to visit a timeshare in California or Spain.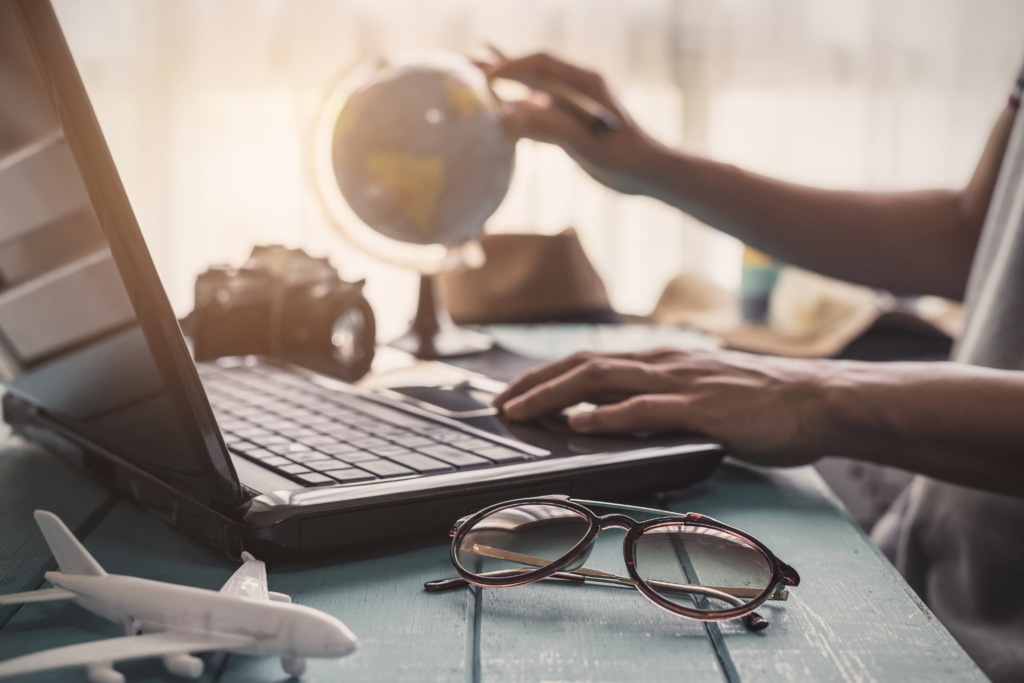 This works by depositing your points or weeks. Then, you can choose a new place to vacation. Keep in mind that the "value" of your ownership may not equate to the same "value" of another resort. The value of certain resorts is often determined by RCI and Interval International.
For example, a Disney Vacation Club resort may "cost" more points than a Marriott Resort in Aruba. Some vacation exchange networks will allow you to pay extra to make up the points difference, however. If you own 150 Disney Vacation Club points, they may equate to less Club Wyndham points, for example.
The Best Vacation Exchange Companies
Each vacation ownership brand is typically an affiliate of one or the other, but sometimes a brand is affiliated with both. We recommend checking with your developer first to see which one you are eligible to join. It's also important to note that even though a brand is affiliated with a network, that doesn't always mean specific resorts will be. Not to mention, both of these companies offer extras for you to take advantage of. For example, you can enjoy cruises, excursions and extended stays in addition to trading your timeshare vacations.
In addition to joining a vacation exchange network, you can sometimes travel within your existing brands network with internal exchange. Club Wyndham and Disney Vacation Club are two great examples. Owners with these brands generally have exchange built into their ownership. This means, they can visit a variety of different timeshare resorts within their brand. For example, one year you could stay at Old Key West and then Aulani the next year.
RCI
35,000 Exchange Options
3.8 Million Members
108 Countries
Owned by Wyndham Destinations, RCI is the world's largest vacation exchange network. RCI was the first timeshare exchange network and created the model most exchange companies now follow today. Just a few popular brands that use RCI are Club Wyndham, Disney Vacation Club, Hilton, and Bluegreen.
Interval International
3,200+ Resorts
80 Nations
40+ Years Experience
Another great vacation exchange company is Interval International. Over the past thirty years, it has grown in popularity and has major affiliate brands like Diamond Resorts, Hyatt Residence Club, Welk, and Vistana Signature Experiences. Not to mention, Marriott Vacation Club resorts are offered on the network since Marriott Vacation Worldwide is the parent company of II.
Can I Switch From Interval International to RCI?
Many people wonder which one is better, Interval International or RCI. The truth is, most of the time which network you can join is dependent on the timeshare you bought. You can't necessarily switch from II to RCI, unless your timeshare brand is affiliated with both. Both companies offer competitive and exciting benefits that make exchanging with either a great experience. To learn more about exchanging your timeshare, contact your developer or your exchange company directly for the latest information. Join The Timeshare Resales Community on Facebook to get your questions asked and answered!
Subscribe to Fidelity Real Estate's blog for more travel and timeshare insights. Don't forget to check us out on Instagram, Facebook and Twitter.