Are you looking for the ultimate family-friendly retreat? If so, look no further than Wilderness Club at Big Cedar. Nestled amidst the breathtaking beauty of the Ozark Mountains, Wilderness Club offers an unparalleled escape into rustic elegance. With its pristine wilderness, luxurious accommodations, and endless outdoor activities, this full-service resort is a haven for adventure seekers and relaxation enthusiasts alike. Whether you're seeking thrilling outdoor adventures, serene moments in nature, or simply a tranquil retreat from the hustle and bustle of everyday life, Wilderness Club at Big Cedar promises an unforgettable experience. Let's take a look at this gorgeous resort.
Big Cedar Lodge Wilderness Club Accommodations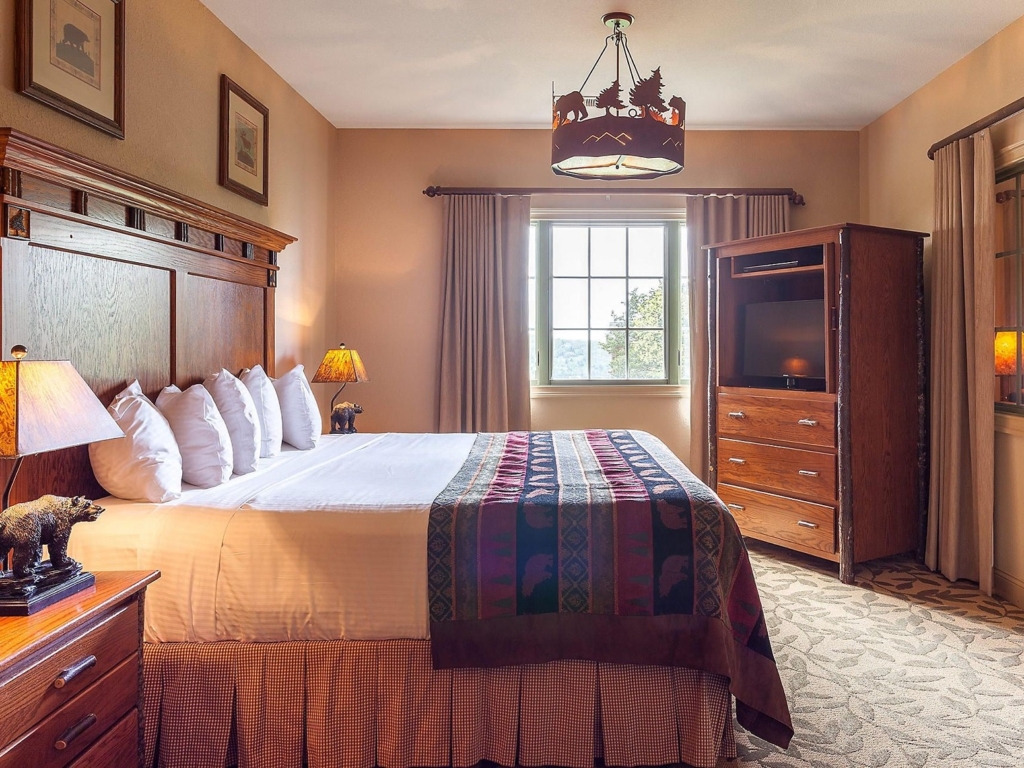 From the second you check-in, you will be living in luxury at Big Ceder Lodge Wilderness Club. The wilderness lodge architecture allows you to enjoy the Missouri Ozarks in style.
Traveling with the whole family? One of the best parts about these clean accommodations is that they are super spacious, so you can have ideal extended family vacations for years to come. There are nine different accommodation styles, including a studio, one-bedroom lodge, two-bedroom lodge, two-bedroom cabin, two-bedroom villa, two-bedroom presidential villa, three-bedroom cabin, three-bedroom presidential cabin, as well as four-bedroom presidential cabin.
Villa Property Amenities
In addition to being spacious, these villas boast everything you could want. Homey state-of-the-art kitchens, luxurious bathrooms, and plenty of balcony space are just a few things you can expect in your timeshare. It's no wonder this is one of the best Branson resorts. Below is a full list of everything the villas boast.
Balcony/Porch
Blender
Cable TV
Coffee Maker
Dishwasher
DVD Player
Fireplace
Hairdryer
Ice Maker
Iron/Ironing Board
Microwave
Oven
Refrigerator
Stove/Range
Washer/Dryer
Wheelchair Accessible
Whirlpool Bath
Wilderness Club at Big Cedar Lodge Property Amenities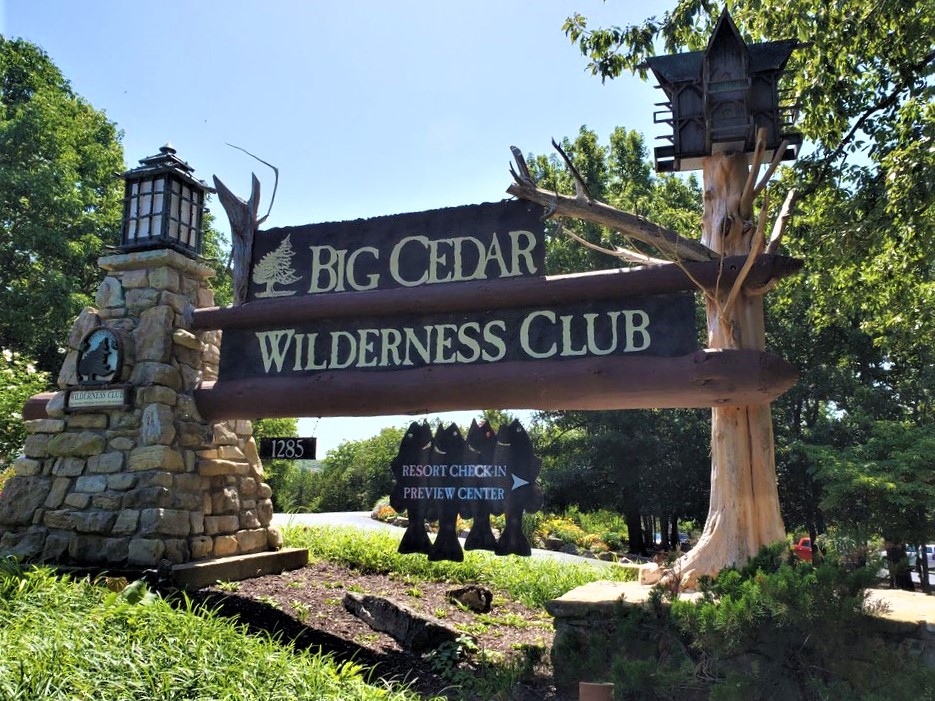 Although this timeshare is in a great location, there are so many property amenities you can't miss out on. The Brushey Creek Clubhouse, spanning 9,000 square feet, serves as a hub of recreational activities. Inside, you will find a game room, an owners' lounge, a retail store, a snack bar, as well as an activities desk. However, the true highlight of this establishment is the Lazy River. Stretching across 875 feet, this water feature offers an immersive experience with its intricate caves, rock grottoes, and cascading waterfall. Additionally, there is a thrilling water slide that is sure to delight children. (Other notes: it only operates exclusively between Memorial Day and Labor Day.) Furthermore, there is a playground available for children to enjoy, complete with a rock climbing wall.
If you want to keep up your workout routine you can always head to the fitness center or there are fabulous nature and hiking trails right on the property. For guests checking in who need to keep up with their work obligations, there is internet access as well as a business center.
Full List of Amenities
The amenities on-site are sure to elevate your experience. Here is everything you can take advantage of while staying at this fabulous Bluegreen Vacations resort.
BBQ Grills
Business Center/Fax
Children's Pool
Clubhouse
Concierge
Elevator
Fitness Center
Game Room
Hot Tub
Indoor Pool
Internet Access
Lake
Laundry Facilities
Lazy River
Nature Trails/Hiking
On-Site Security
Playground
Snack Bar
Vacation Planning
Read more: How Does Bluegreen Vacations Club Work?
Big Cedar Lodge Fun Amenities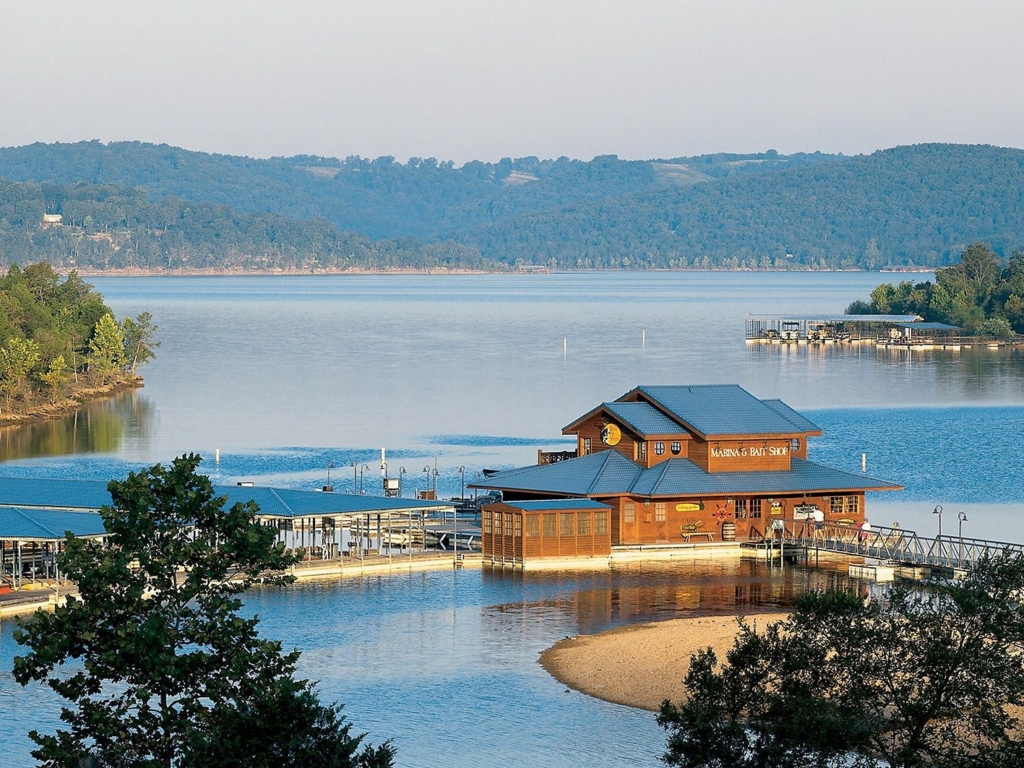 Wilderness Club is conveniently situated next to Big Cedar Lodge, offering guests a wide range of entertainment and recreational activities. Effective January 1, 2023, there is a daily incidental fee of $10 for the use of Big Cedar Lodge amenities. It is important to note that there is a major credit card required to cover this fee. To ensure a smooth check-in process, please make your way to the Brushey Creek Clubhouse upon arrival.
There are five golf courses at Big Cedar, among the most popular is the Top of the Rock Golf Course. Top of the Rock Golf Course is a Jack Nicklaus Signature Course. Located high above Table Rock Lake, players can enjoy the natural beauty of waterfalls, creeks, ponds, as well as lakes that surround them.
Dogwood Canyon is a vast 10,000-acre preserve that is teeming with a diverse range of wildlife and historical significance. You can even go horseback riding in nearby Dogwood Canyon.
At Big Cedar Lodge, you will have the opportunity to indulge in a wide range of culinary delights at their exceptional restaurants. Uncle Buck's Fish Bowl & Grill offers a unique dining experience with its combination of delicious food as well as a bowling alley. For a southern homestyle dining experience, Devil's Pool Restaurant is the perfect choice. The menu features a variety of dishes, from succulent steaks to fresh seafood. If you're looking for a quick bite or a refreshing treat, Truman Cafe and Custard is the place to be. This charming café offers a delightful selection of coffees, sandwiches, as well as delectable custards.
Table Rock Lake
One of the main highlights is the opportunity to enjoy boating, fishing, or water skiing on the picturesque Table Rock Lake. This region is famous for its stunning Ozark Mountains scenery, abundant wildlife, as well as spectacular bass and trout fishing opportunities.
For those who prefer a more leisurely approach, the club also provides the option to explore the tranquil shores of Table Rock Lake by renting a canoe or paddle boat at their fully equipped marina. With such abundant choices, visitors can experience the beauty of the water and indulge in various water-based activities during their stay at Wilderness Club.
Top Area Attractions in Branson, Missouri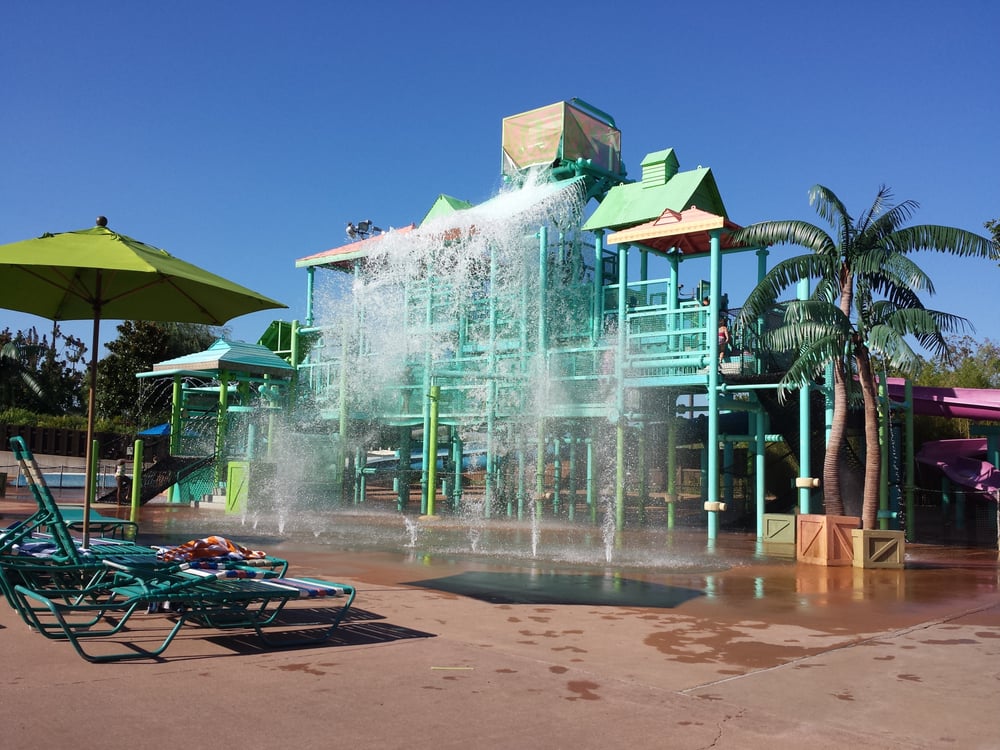 Silver Dollar City Theme Park
Silver Dollar City boasts a theme park, water park, as well as dinner cruise. Offering over 2 million gallons of water fun, Silver Dollar City's White Water attractions are fun for the whole family. You can take advantage of family-friendly activities like tubing in the 500,000-gallon Surf's Up Wave Pool, or floating on the Aloha River. In addition, Showboat Branson Belle is "America's Most Entertaining Lake Adventure." On your excursion, you will dine on a delicious 3-course meal, enjoy a lively show, and cruise the pristine waters of Table Rock Lake! These dinner cruises are the perfect way to make memories with your loved ones.
Sight and Sound Theatre
Sight and Sound Theatres take normal theater experiences to a whole new level. Thankfully there is one 20 minutes from the resort. Sight & Sound provides a unique theater experience with 50 cast members, a 2,000-seat auditorium, state-of-the-art technology, live animals, as well as a 300-ft stage that surrounds the audience on three sides. When you are in town check to see if any of the performances going on interest you.
Wilderness Club at Big Cedar Lodge Q&A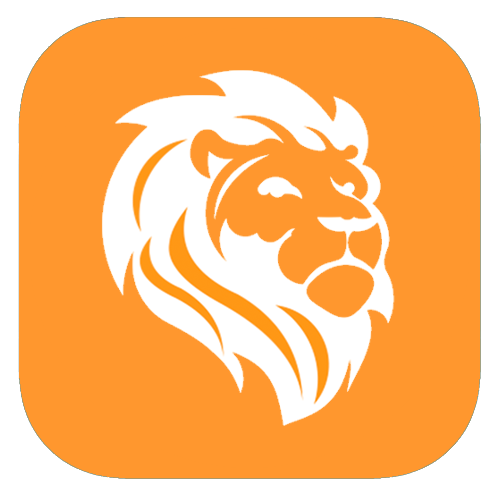 Buy a Timeshare at Wilderness Club at Big Cedar Lodge
Now that you know about the unique charms of the Wilderness Club at Big Cedar Lodge you might want to buy a timeshare here. Do you want to become an owner at Big Cedar Wilderness Club Lodge for less? Then, you have to check out our marketplace. When you buy a timeshare resale you can become an owner for less. There are also timeshare financing options for Bluegreen Vacations.
Click the button below to browse our current listings. Then, simply make an offer on the one that best fits your criteria. Have questions? If so, give us a call at 1 (800) 410-8326.