If there's one thing Disney World has always excelled at, it's spectacle. The Disney Parks have continuously wowed visitors with their high-tech effects and top-notch design. Lately, Disney has worked to combine their signature style with the fast-paced intensity of roller coasters. While your typical Disney coaster won't match up to the speed you'd find at the more intense rides at Universal Islands of Adventure, for example, they have plenty of excitement to give the whole family a memorable experience. One of the best examples of this combination of speed and style is one of the newest rides at Epcot: Guardians of the Galaxy Cosmic Rewind.
This exciting new indoor coaster represents one of the ways Disney plays to their strengths to deliver guests an unforgettable experience. While you may be excited to take this roller coaster on, there are a few things you'll need to know if you actually want to ride it. Here's our complete guide to Guardians of the Galaxy Cosmic Rewind.
What is Guardians of the Galaxy Cosmic Rewind About?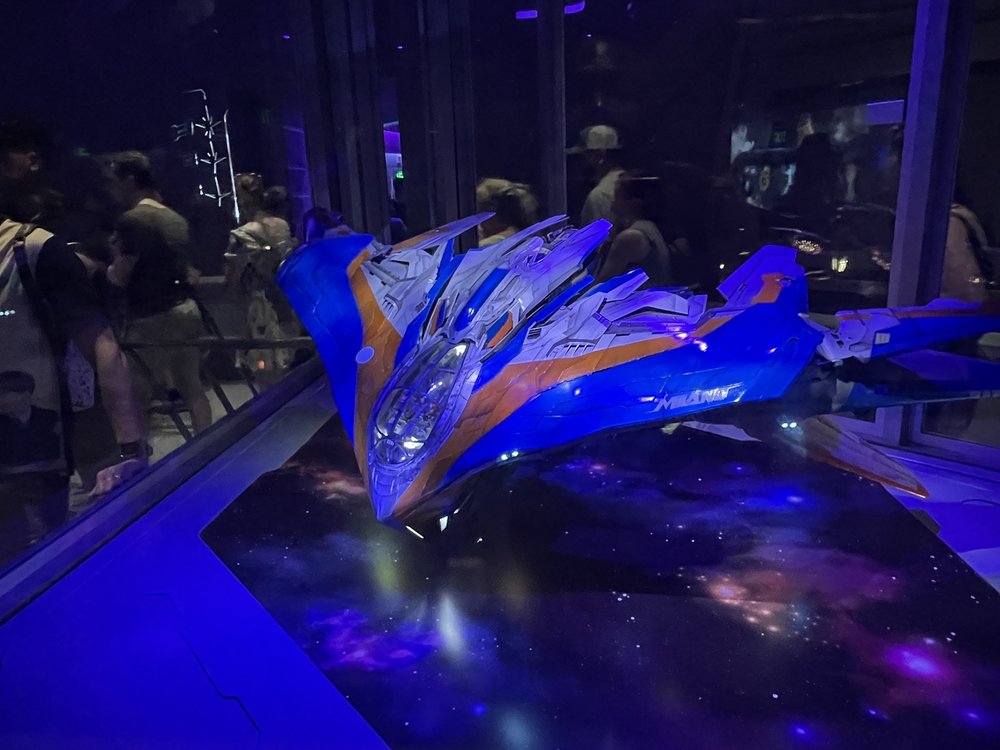 While this new roller coaster at Walt Disney World is exciting, you may want to know what Guardians of the Galaxy Cosmic Rewind is about. Located inside Epcot, this Disney ride begins with a physical queue that takes guests along a seemingly normal tour of a futuristic planetarium. Afterwards, guests are ushered onto a ship run by the Nova Corps, which is then sabotaged by a celestial named Eson. Riders are then called into action by the Nova Corps to help the titular Guardians of the Galaxy on an adventure to save the cosmos.
From there, your ride vehicle is rocketed through the park's first-ever reverse launch into high-speed thrills as you enjoy one of six songs like Disco Inferno, all while enjoying the signature banter of Marvel heroes like Star Lord, Rocket Raccoon, Gamora, Drax, and Groot. While other coasters, like the new Tron Lightcycle Run or Space Mountain at the Magic Kingdom, maybe faster, Cosmic Rewind offers plenty of dynamic visuals that enhance the ride experience, making it an attraction that can't be missed.
Is Guardians of the Galaxy Cosmic Rewind Family-Friendly?
Keeping with the tradition of the rest of Disney World, Guardians of the Galaxy Cosmic Rewind is very family-friendly. Much like Expedition Everest or Big Thunder Mountain Railroad, this Disney Coaster is exciting without being too scary. Cosmic Rewind opened in May of 2022, and it shows throughout the attraction!
Thanks to signature Walt Disney Imagineering, the ride vehicles offer a smooth trip through the coaster. The ride vehicles do spin, however, so if you or your family get motion sickness on attractions like the Teacups, this may be something to keep in mind. If you have younger riders with you who aren't a fan of very dark rides, you won't need to worry about that here. While it is a bit dark, this intergalactic chase doesn't leave you in complete darkness. So you'll be able to see Star Lord and friends along with the lights of space the whole time.
How to Get in Line for Guardians of the Galaxy Cosmic Rewind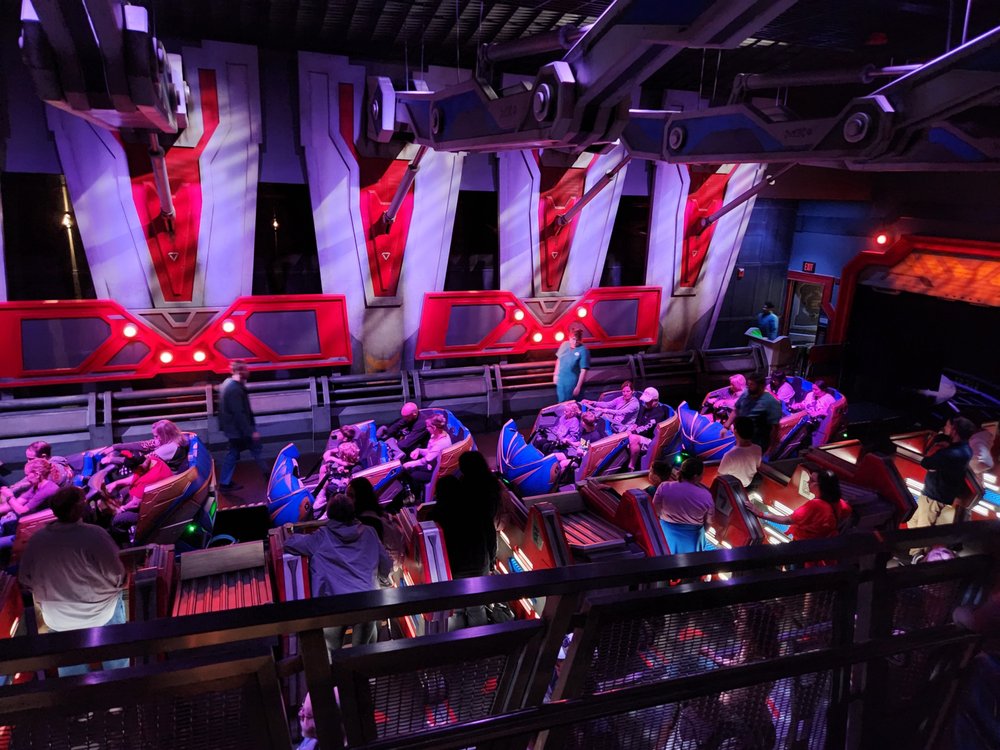 While this new attraction is exciting, getting onto it isn't as simple as approaching other rides. This attraction uses a virtual queue process to manage crowd levels where guests can reserve a spot using the My Disney Experience app. The virtual queue opens at 7 am, at which point, you can log into the app and join the queue. You can also join at 1 pm if you didn't join a queue in the morning.
Make sure that if you're visiting the ride with friends or family, you all join the same boarding group together. You also don't need to be in the park when you join the Cosmic Rewind virtual queue, just have the right park pass reservation and you'll be exploring this future world in no time! Once you're part of a boarding group, keep an eye on the app. That app will let you know when it's your turn to head to Guardians of the Galaxy Cosmic Rewind.
Aside from the virtual queue, there is another way to get on this new ride: lightning lanes. A lightning lane entrance is a queue available at certain newer rides. These lanes give you priority placement on these rides. Think of it like the old fastpass system Walt Disney World used to have. Keep in mind, for Cosmic Rewind, you'll need to purchase an individual lightning lane for each guest who wants to visit the ride without using the regular virtual queue. The cost of individual lightning lanes can add up with bigger groups. As a result, it may be best to avoid doing so unless you're visiting the park with only a few people. An individual lightning lane can also be booked through the My Disney Experience App.
Where to Stay Near Guardians of the Galaxy Cosmic Rewind
Ready to race through space on this indoor coaster? If you want to enjoy Cosmic Rewind, you'll want to stay at a resort that's close to both this and other attractions in Disney World. Here are a few great places to stay near Guardians of the Galaxy Cosmic Rewind.
Disney Boardwalk Villas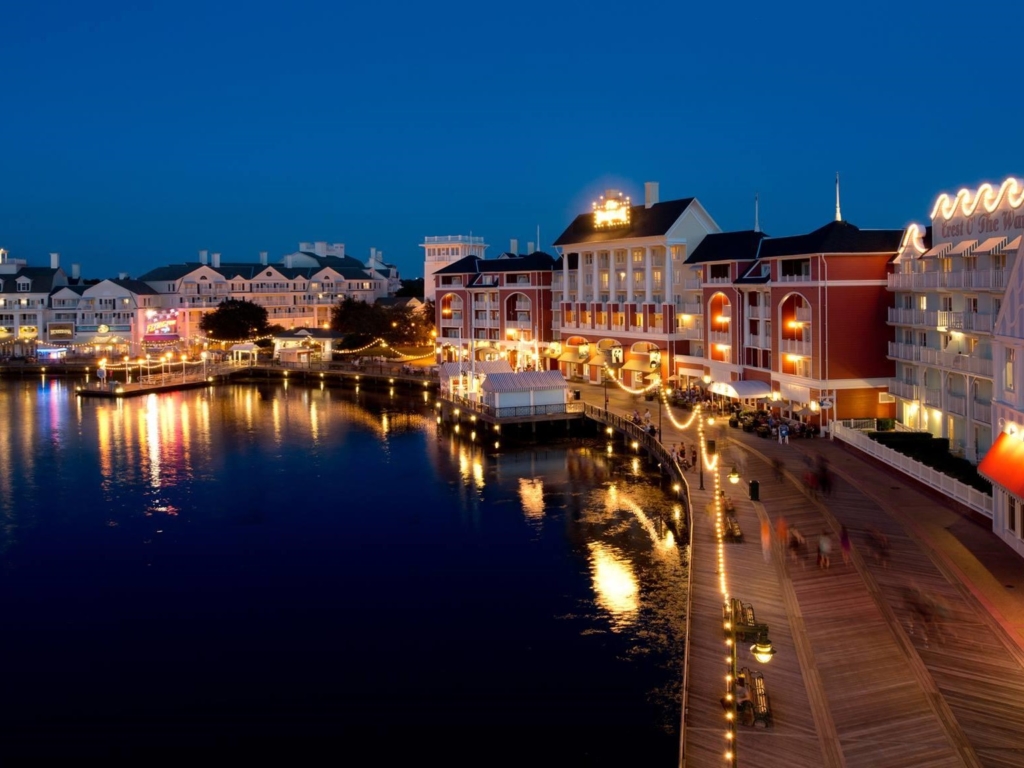 Disney Vacation Club's Boardwalk Resort brings the spirit of Coney Island to Orlando. Guests of this resort will love spending their evenings enjoying all that the quarter-mile promenade has to offer. From street performers to midway games, there is never a dull moment on Disney Boardwalk! Cool down with an ice cream cone or a frozen margarita while you stroll down the boardwalk. The restaurants at Boardwalk Disney include Flying Fish, a high-end seafood restaurant that is one of the top culinary experiences at Disney World. Plus, the intergalactic chase of Guardians of the Galaxy Cosmic Rewind is just a ten-minute walk from Epcot. Perfect for guests looking to get right into the action! You'll be able to get there right at the start of regular park hours without having to worry about traffic.
Disney Beach Club Villas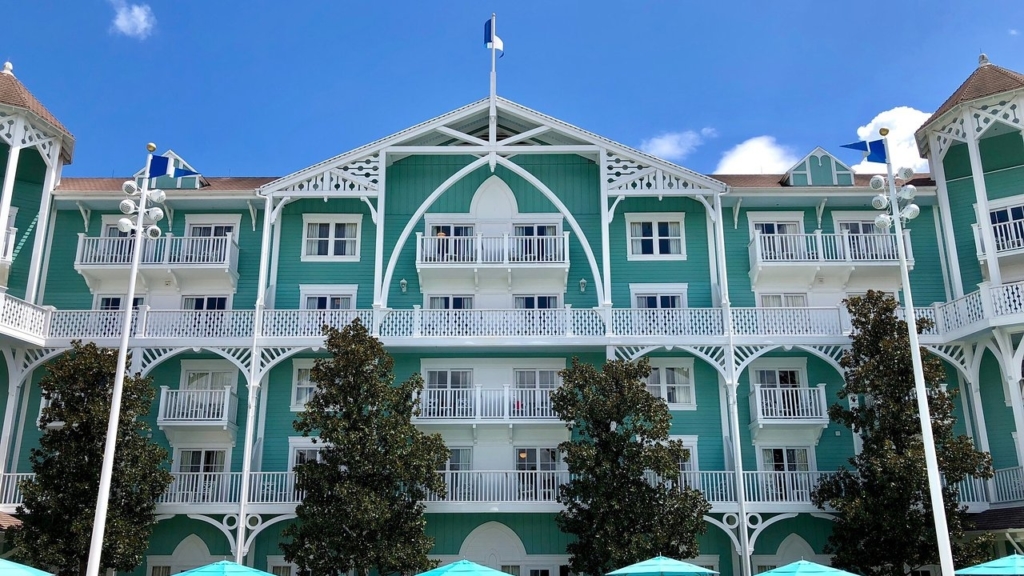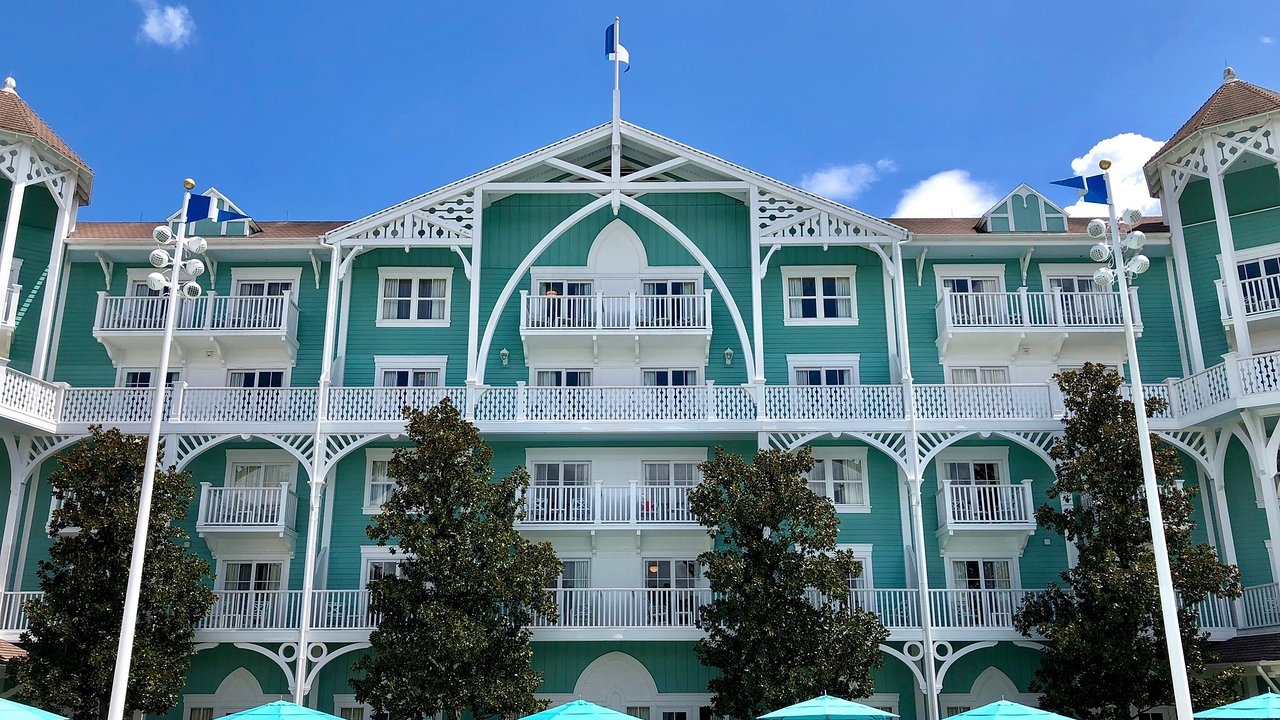 Another DVC resort within walking distance of the World Showcase is Disney Beach Club Villas. This resort gives guests a New England-style experience alongside one of the most unique pool areas out of all of the DVC resorts: Stormalong Bay. The resort is also home to many great dining options, though the most popular focuses more on treats. Beaches and Cream is a beloved dessert parlor that serves milkshakes, ice cream, and most famously, the kitchen sink sundae. If you visit the Beach Club Villas, that sundae is highly recommended. If you're interested in riding Guardians of the Galaxy Cosmic Rewind or other attractions like Remy's Ratatouille Adventure, this convenient location is a great choice.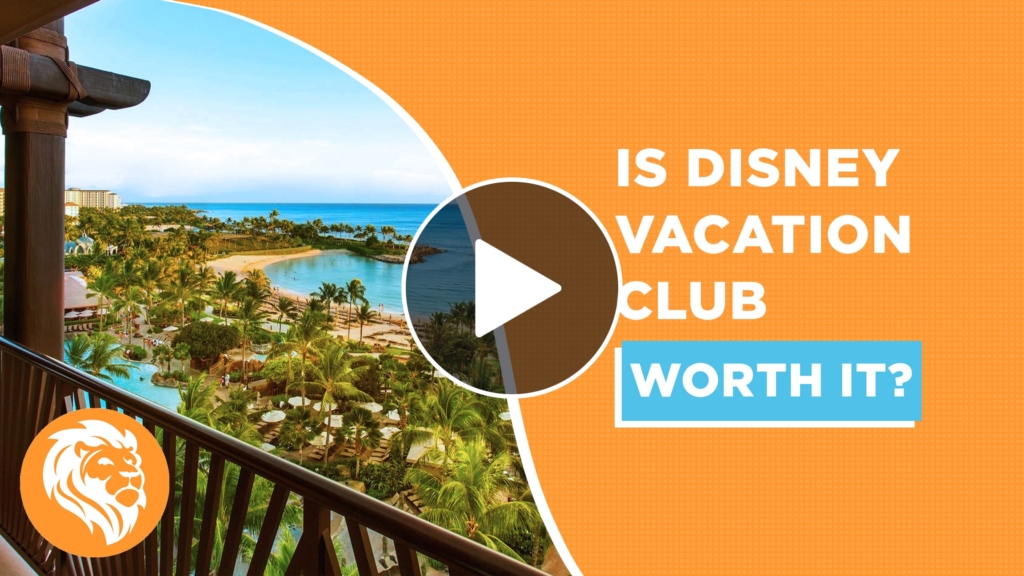 Hilton Grand Vacations at Tuscany Village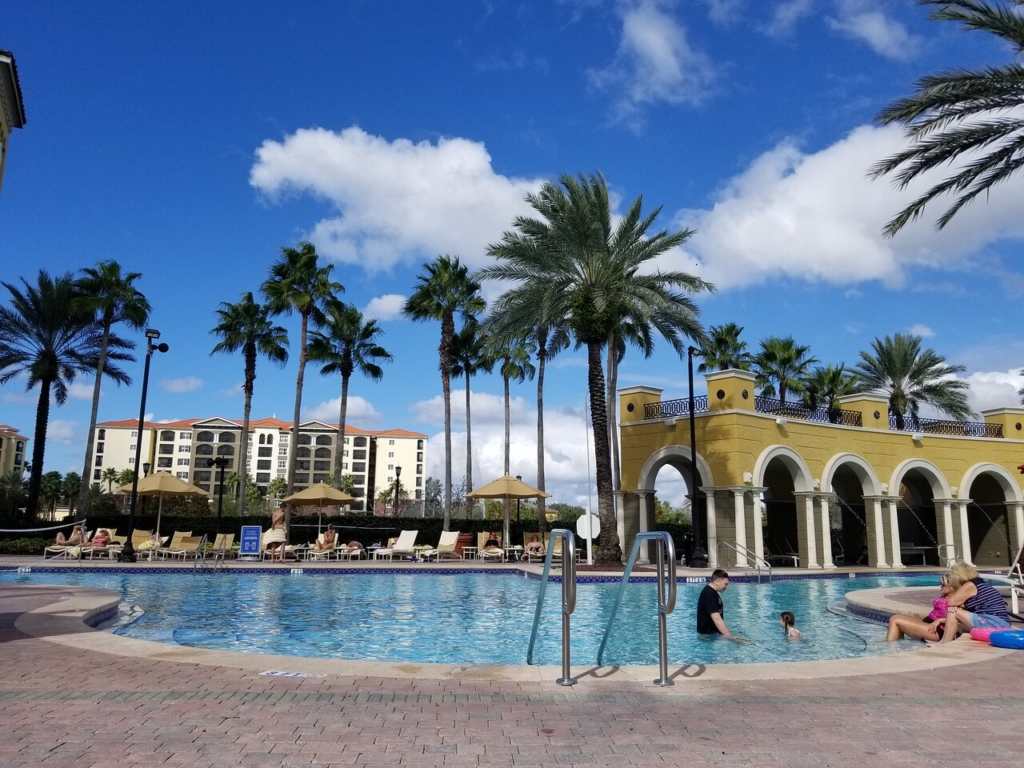 DVC resorts have a lot to love, but even compared to other resorts, they're far from cheap. If you'd like to be close but not too close to Walt Disney World, consider staying at Hilton Grand Vacations at Tuscany Village. With a distinct, Mediterranean theme and easy access to both Disney World and Universal Orlando, this resort is great for visitors looking to see as many fun things to do in Orlando as possible. Not to mention, the resort boasts an on-site spa to relax and unwind. You'll even have plenty of walking trails for you to take in the scenery.
Buy a Timeshare and Enjoy the Ride at Epcot
Want to join Peter Quill and friends on this Guardians of the Galaxy Ride? Then consider buying a timeshare near the park. A timeshare will let you return to experience this beloved attraction year after year. Plus, with the opportunity to keep coming back to these parks, you'll always have a chance to enjoy whatever big unknown ride Disney comes up with next. Ready to get started? Then check out our marketplace! We have listings for top resorts from developers like Disney Vacation Club, Westgate, and Hilton Grand Vacations Club. If you have any questions, please give us a call at 1-800-410-8326 or email us at [email protected]. Our licensed agents are always happy to help!