Wyndham Destinations has some of the best vacation resorts in the world. From sunny beach bungalows to cozy Canadian cabins, Wyndham really has it all. Here are 5 great resorts to own in 2020.
Wyndham Destinations
Beginning in 2003 and continuing today, Wyndham Destinations delivers incredible vacation resorts to loyal owners across the world. This hospitality brand leads the pack for incredible timeshare experiences. Notably, over 527,000 families make up the Wyndham timeshare brand. Undoubtedly, with over 200 resorts in more than 110 countries, it's easy to see why!
Benefits of Wyndham Exchange
There are a number of benefits that come with owning a Wyndham timeshare. Not to mention, if you combine your vacation ownership with an exchange membership, the travel possibilities become endless.
Wyndham has right around 4,300 affiliated exchange resorts and that number grows each year. If you love Wyndham, you'll love the fact that you can exchange your vacations internally with them. This means you can visit other Wyndham resorts! And, if you just really love to travel, an RCI membership can help you exchange for timeshares outside of your brand.
Best Wyndham Resorts
If you're already a Wyndham timeshare owner or are looking to become one, check out the best Wyndham resorts. For first time buyers, we wrote a blog just for you about how to choose your home resort. And, for veteran timeshare owners, consider exchanging to visit one of these great resorts in the years to come, or add more points to your Wyndham ownership.
Browse Wyndham Timeshares for Sale Now
Bonnett Creek Resort
Wyndham's Bonnet Creek Resort in Orlando, Florida is a fantastic resort in the world's most popular family-friendly destination. This resort doesn't just cater to visitors hitting the theme parks – with five outdoor swimming pools, nine outdoor hot tubs and an impressive menu of children's programming, both parents and kids are sure to enjoy every minute of their stay. Bonnet Creek also offers a free shuttle service to take you and your family directly to Walt Disney World.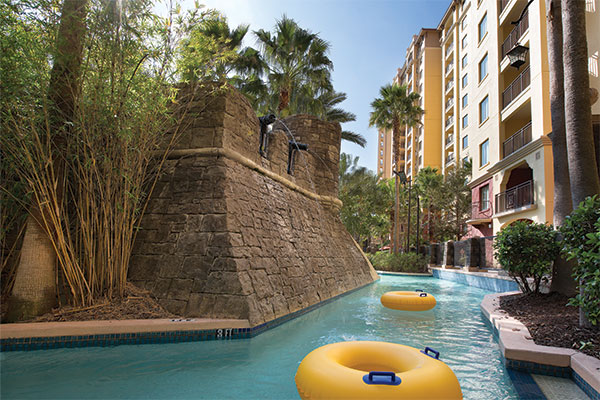 Bluebeard's Beach Club
This fun resort is located in the U.S. Virgin Islands. With blue skies and even bluer water, you'll have a blast in this desirable vacation destination. For a laid-back beach vibe, Bluebeard's Beach Club is hard to beat. With a beachfront outdoor pool and a short drive from the water park, the kids will love this place. Not to mention, a little island time is good for everyone.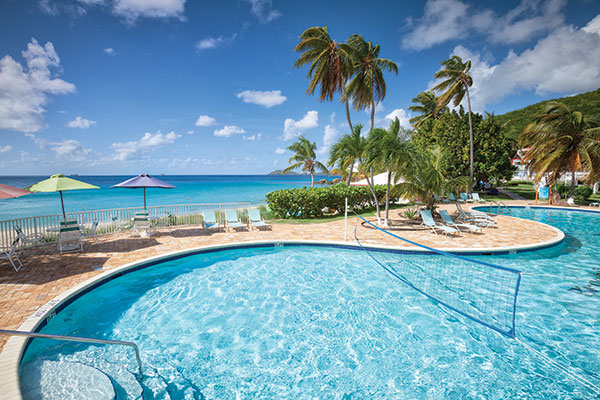 Obviously, a trip to this oasis warrants extra beach time. You'll have no trouble finding ways to accomplish this goal. Trunk Bay is considered by some to be the mecca of beaches. The tranquil atmosphere here is unparalleled. Early in the morning is a great time to get great photos and R&R. Additionally, a visit to Magens Bay will leave you feeling refreshed.
Carriage Hills Resort
A little farther north than the Virgin Islands (okay, a lot farther north) you can enjoy a Wyndham Destinations vacation in Ontario, Canada. This brand really has something for every traveler. Carriage Hills Resort features horseback riding, stunning views, and cozy accommodations. With room for six sleepers, you can relax with your loved ones in this picturesque timeshare resort.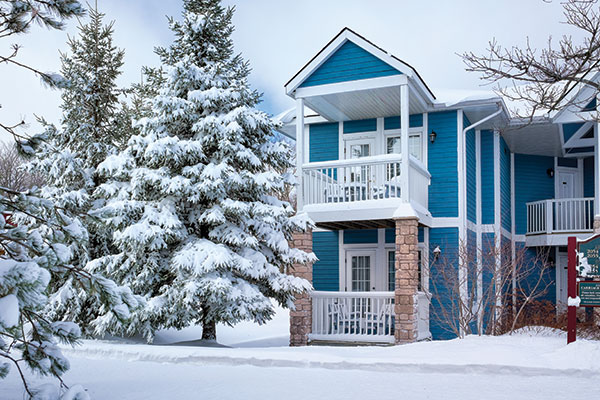 Canada has amazing day trip opportunities for the whole crew. Take a memorable trip to Niagara Falls or a jaunt to Toronto for a fun day in the city. The Sky Tower Observation Deck is designed for incredible views of the gorgeous area that you won't soon forget.
Wyndham's Inn at The Opera
So far, we've gone over incredible stays in Canada and the Virgin Islands. Let's take a trip to the Golden State with Wyndham's Inn at the Opera in San Francisco. Located in the booming Civic Center area, this resort serves as a perfect home base for a fun vacation. This European style timeshare resort is perfect for families. Each suite comes with a kitchenette, washer and dryer and open living spaces. Child care on-site makes it easy for the adults to have some time to explore too.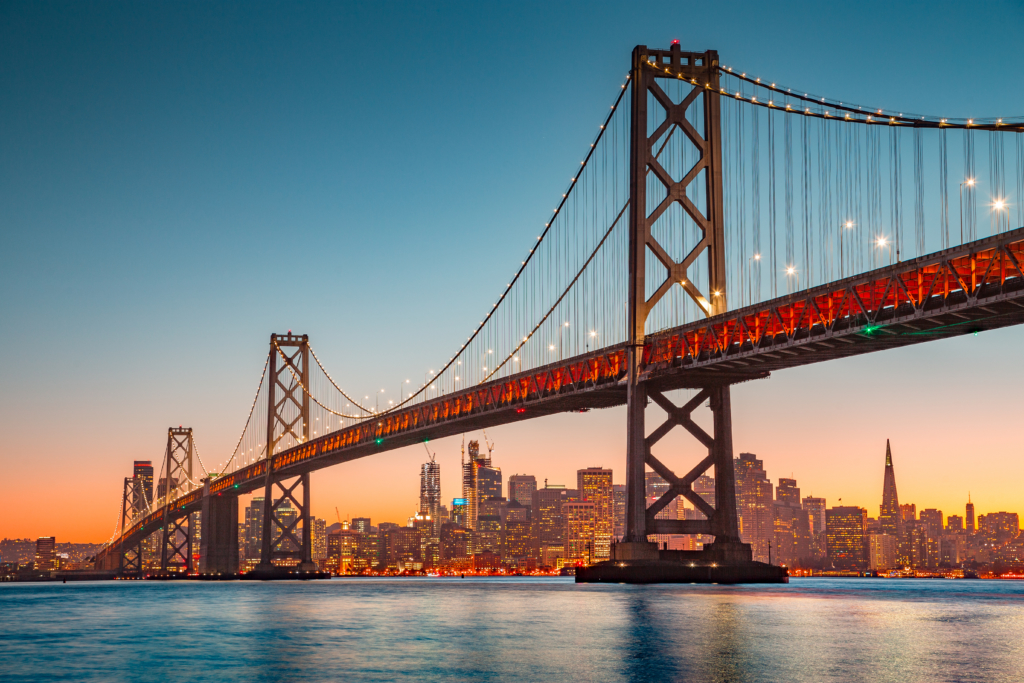 It wouldn't be a list of "things to do in San Francisco" without us recommending a trip to the Golden Gate Bridge. This iconic tourist spot is perfect for photos. After you check out the bridge, head over to Golden State Park for walkable trails, museums, and festivals.
Destin at Majestic Sun
Florida is notorious for amazing vacation destinations, and there are plenty of Wyndham Destinations timeshares to see. Destin, Florida is a quaint and fabulous beach town that is home to the Majestic Sun resort by Wyndham. This Gold Crown resort offers its guests five pools to choose from, in addition to a full-service health club. Amenities include full kitchens, laundry facilities and locking bedroom doors. For a relaxing vacation, this resort is a force to be reckoned with.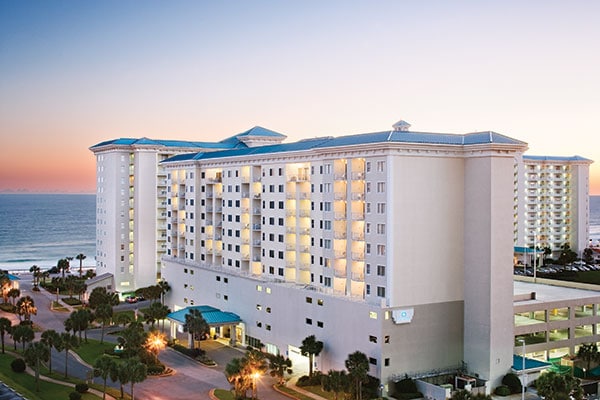 Big Kahuna's Water and Adventure Park in Destin is a family-favorite thing to do! After a day at the water park, take a romantic stroll at the Destin Harbor Boardwalk for delicious food and other happenings.
Wyndham Kauai Beach Villas
Aloha, beach lovers. Hawaii is a must-see travel destination, and the Wyndham Kauai Beach Villas create the perfect escape. Surrounded by lush landscaping and breathtaking views, you can enjoy live entertainment and great eateries here. This idyllic beach resort is full of amenities and accommodations to wow. Not to mention, there will be a spa on-site ready to greet you when you arrive.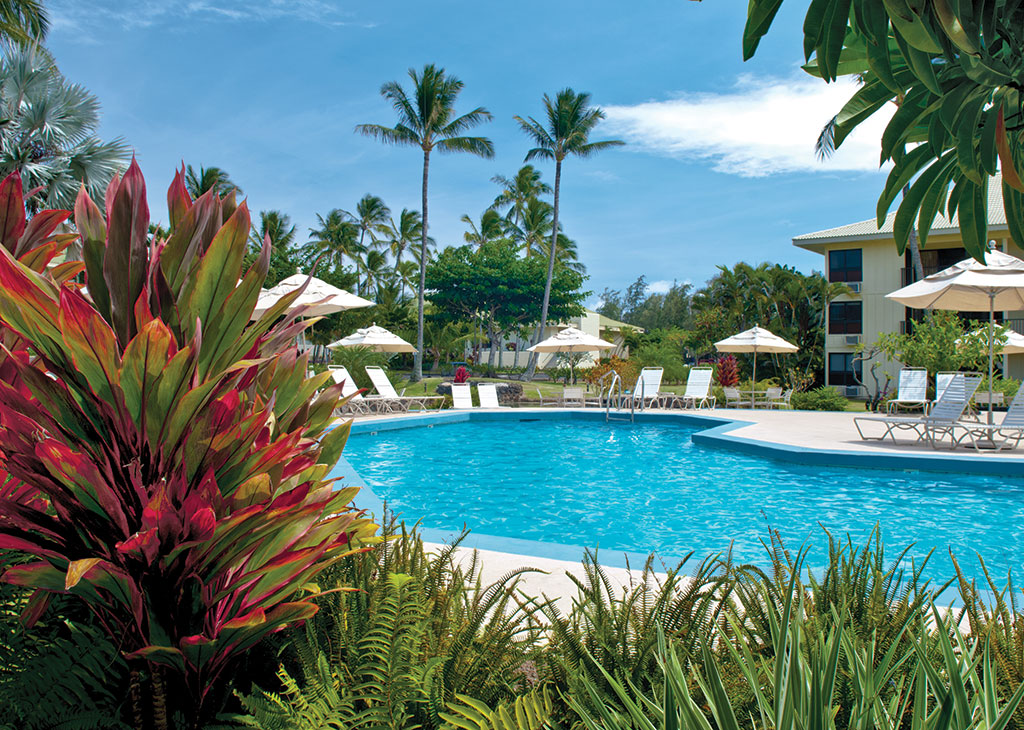 From boat tours to dolphin watching, Lihue plays host to a perfect island vacation. You can finally take up surfing. Not to mention, the kids can enjoy an unforgettable snorkel and scuba experience. Kayaking, as well as canoeing, are common activities in Lihue. No matter your adventure preference, Lihue has something for everyone.
Wyndham Timeshare Resale
As you can see, Wyndham Destinations truly pulls out all the stops when it comes to amazing vacations. The resorts above, among many others, are what makes owning Wyndham timeshare so incredible. If you're ready to become a vacation owner, we recommend checking out the timeshare resale market.
Timeshares on the resale market are maintained as well as retail timeshares and often come at a lower price point. For help deciding if a timeshare is right for you, call one of our Licensed Real Estate Agents for a free consultation. We can help you buy Wyndham timeshare today.
For tips on buying, read: How to Buy a Timeshare With Fidelity Resales
Additionally, if you are looking to sell your Wyndham timeshare, we can help as well. At Fidelity Real Estate, we specialize in timeshare resales and pride ourselves on being honest and effective.
For tips on selling, read: How to Sell Your Wyndham Timeshare: A Guide
Subscribe to Fidelity Real Estate's blog for more travel and timeshare insights. Don't forget to check us out on Instagram, Facebook and Twitter.