Are you in the market for Marriott points? You may be wondering about the cost of Marriott Vacation Club or how it works. There are many factors that influence how much you'll pay for Marriott Vacation Club, so it's important to do some research before buying. Some factors include whether you purchase it on the resale or retail market and if you decide to use financing, as well as how often you plan to vacation.
About Marriott Vacation Club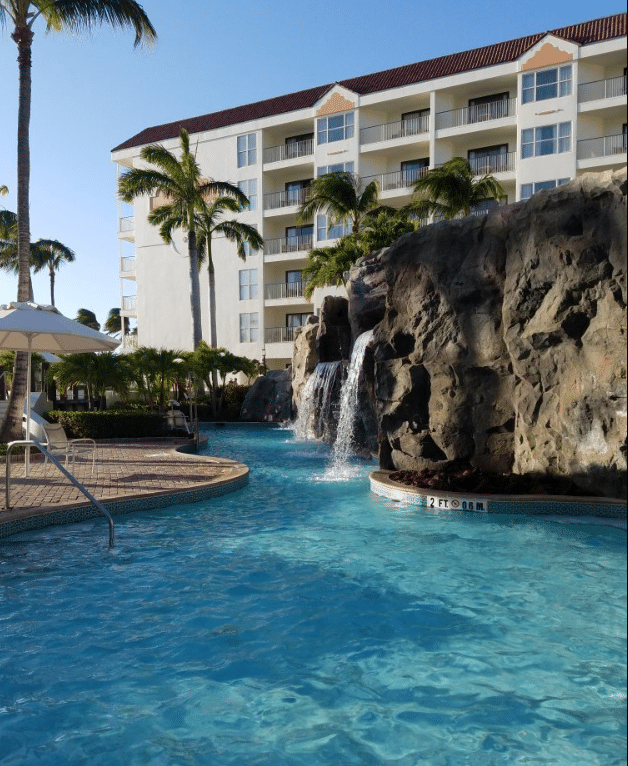 Did you know Marriott Vacation Club is among one of the largest vacation clubs in the world? With over 400,000 members, more than 50 resorts, and a growing number of hotels, it's easy to see why.
Additionally, Marriott's parent brand also owns Interval International. This means owners can exchange their timeshare when they sign up for an Interval exchange membership. The days of visiting the same resort each year are gone! Now timeshares are more flexible than ever. Destinations include Marriott's Cypress Harbor, Marriott's Ocean Club Maui, and Marriott's Aruba Ocean Club.
Read More: Best Marriott Vacation Club Resorts
How Does Marriott Vacation Club Work?
Marriott Vacation Club works by using a points-based system that grants owners flexibility and freedom with their timeshare. Buy points from your Home resort, where you will have priority reservation windows before other owners. If you want to use your Marriott points for another one of Marriott's resorts, you can also make reservations elsewhere. Plan ahead though, because the booking windows for resorts outside of your Home resort will be shorter.
Marriott Rewards
Not to mention, becoming a vacation owner with Marriott means you'll be eligible for rewards with their travel programs. Marriott Bonvoy is the membership program available to Marriott owners. With their exclusive program, you can enjoy extra-long stays, priority bookings, and one-of-a-kind getaways. To find out more, contact a Marriott representative. So, with all this in mind, let's take a look at the Marriott Vacation Club cost.
Marriott Vacation Club Cost
As we mentioned earlier, there are many factors that affect how much your Marriott Vacation Club ownership will cost. First, determine your budget for vacations, and how much you would be willing to spend on a timeshare. Next, you'll want to do your research on different options. A few options include buying Marriott resale or retail. You can search for timeshare presentations in your area. However, we recommend visiting the resale market first.
Timeshare resales have grown in popularity in recent years. Did you know you can purchase the perfect vacation ownership for less money than retail? Owners who no longer want their timeshare will post them for sale online with licensed real estate agencies like ours (who specialize in timeshare resales) for a new family to purchase.
Cost to Buy Marriott Points
Marriott Vacation Club offers members points-based timeshares. This means each year, owners are allotted a number of points they can use to book their timeshare vacation. The cost of points is determined by Marriott, as well as the value of those points. According to their website, a Vacation Club Points package starts at $22,000.
Average Cost of Marriott Vacation Club
If you are looking to purchase Marriott points directly from Marriott, then expect to see that the average cost starts at $22,000 for approximately 1,500 Vacation Club Points. This will grant you over 2,000 different vacation options from Carnival Cruises, Marriott Vacation Club Pulse resorts, and more.
Point Levels
There are varying levels of ownership that are dependent upon how many points you purchase. With 1,500 points you can travel to San Diego, enjoy a cruise to Catalina, head to San Francisco, and more. 2,000 points allow members to visit Marriott's Ocean Pointe and resorts in Cabo. 4,000-6,999 points will take you to Marriott's Desert Springs, Ireland, and Sunny Portugal Estoril Coast. 7,000-9,999 points offer members up to 7,000 different vacation options. The next two point tiers offer guests the chance to stay at a near 9,000 destinations worldwide.
View The Top 10 Marriott Vacation Club Destinations
Marriott Vacation Club Fees and Dues
Another cost that will factor into the overall price of a Marriott Vacation Club vacation ownership is the yearly fees that owners pay. These timeshare maintenance fees are annual and mandatory. These fees go towards the resorts' operating costs including operation, landscaping, and updates.
Marriott implements a "replacement reserve" within those fees. This money is set aside by Marriott to go towards future resort improvements. Fees are different at each resort, which is important to note. These differences will be seen within each resort's property taxes that are included in owners' maintenance fees.
Points owners also pay club dues, which are reservation fees that include banking points, borrowing points, access to Interval International, and more. These club dues are included in Marriott Vacation Club members' annual maintenance fees.
Timeshare Resale vs. Retail
What's more, you can buy Marriott points on the resale market and our Licensed Real Estate Agents can help you every step of the way. There are no high-pressure sales tactics or presentations. You can simply contact us with an offer on a listed timeshare and our team will get to work making it yours.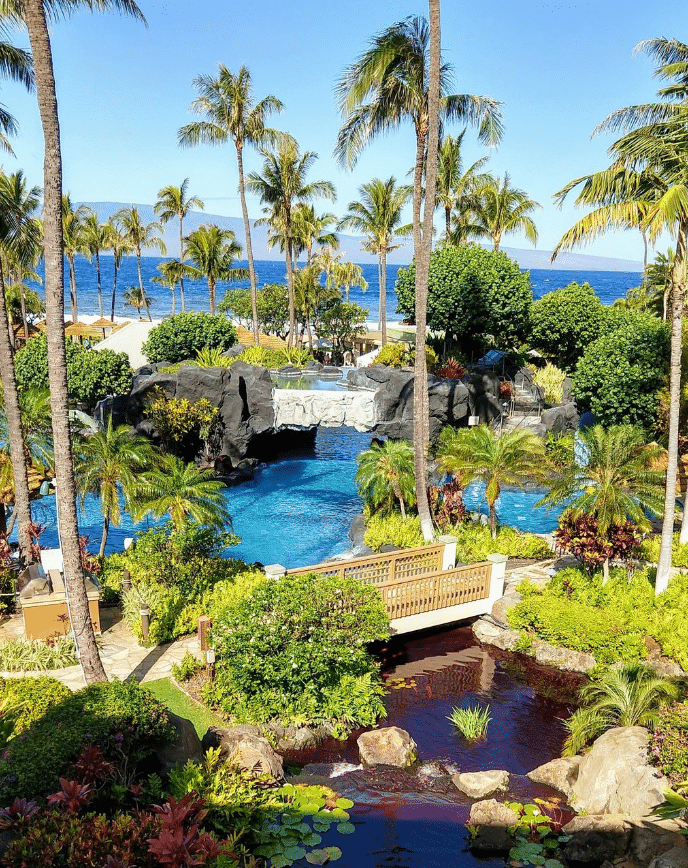 Timeshare Financing
If you're ready to buy a timeshare, but need some extra funds, timeshare financing is a great way to go. We recommend working with Vacation Club Loans. With more than 15 years of experience, they have worked to finance all different timeshare brands. They can even help you finance a timeshare resale purchase. If you're interested in financing your purchase from Fidelity, then just fill out a form to get started. Also, you can join The Timeshare Resales Community on Facebook to get your questions asked and answered!
Marriott Vacation Club Timeshares For Sale
If you want to begin finding the perfect Marriott timeshare, then start browsing available resorts on our website. We have listings at Marriott's Grand Chateau, Marriott's Aruba Surf Club, Marriott's Grande Vista, and more. Understanding how much Marriott Vacation Club costs is just the first step. We know that deciding to buy a timeshare can be a big decision, but we're here to help. Contact us today at (407) 465-5188 or [email protected].