If there's one city in Florida that can match the popularity of Orlando, it's Miami. From its golden beaches to its vibrant nightlife, Miami, Florida is easily one of the most popular vacation spots in America. If you've been thinking of visiting this city, you're probably looking for a good place to stay. Fortunately, you've come to the right place! We've put together a list of the top four Miami timeshares you won't want to miss out on.
Overview of Miami Timeshares
Marriott's Villas at Doral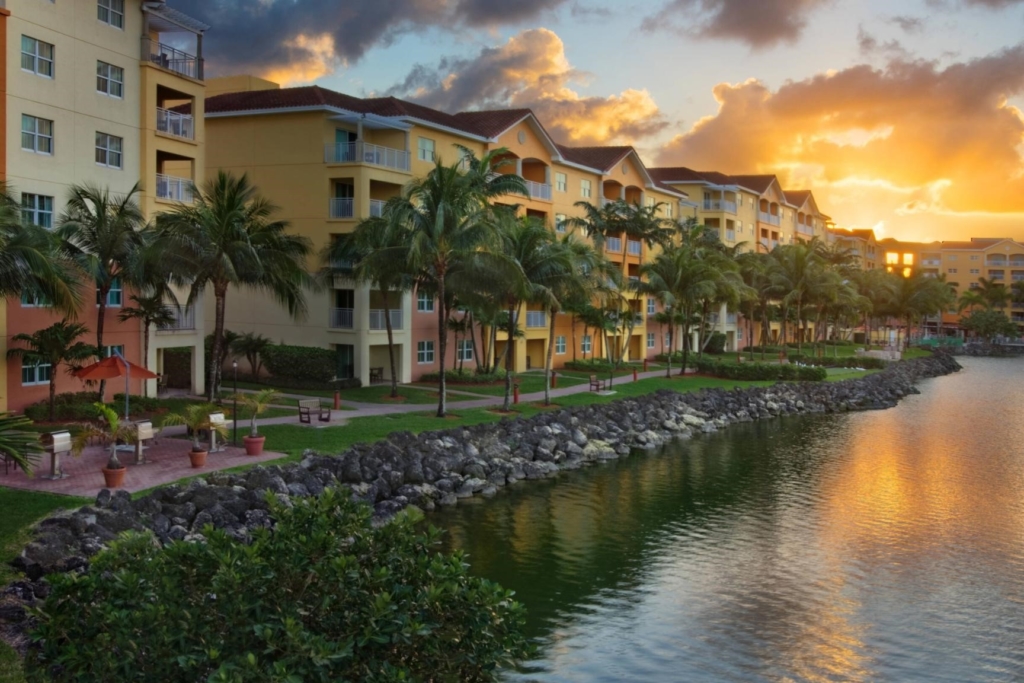 Want to be close to some of the best nightlife in downtown Miami? Then it doesn't get better than Marriott's Villas at Doral. This resort features a fitness center to help you keep up with your routines, even when on vacation. You'll also be able to cool off from the heat in the outdoor pool or take a dip in the hot tub. For on-site dining, stop by the Deco Bar and Grill. This casual, poolside restaurant features refreshing cocktails and juicy burgers that you can savor while enjoying the weather year-round. When you're ready to relax, you'll be greeted by a spacious two-bedroom villa. These villas boast a king-sized bed, queen-sized bed, and two sofa beds. You'll also enjoy separate living and dining rooms alongside a full kitchen with everything you'll need to cook your own meals.
Hilton Grand Vacations Club at McAlpin Ocean Plaza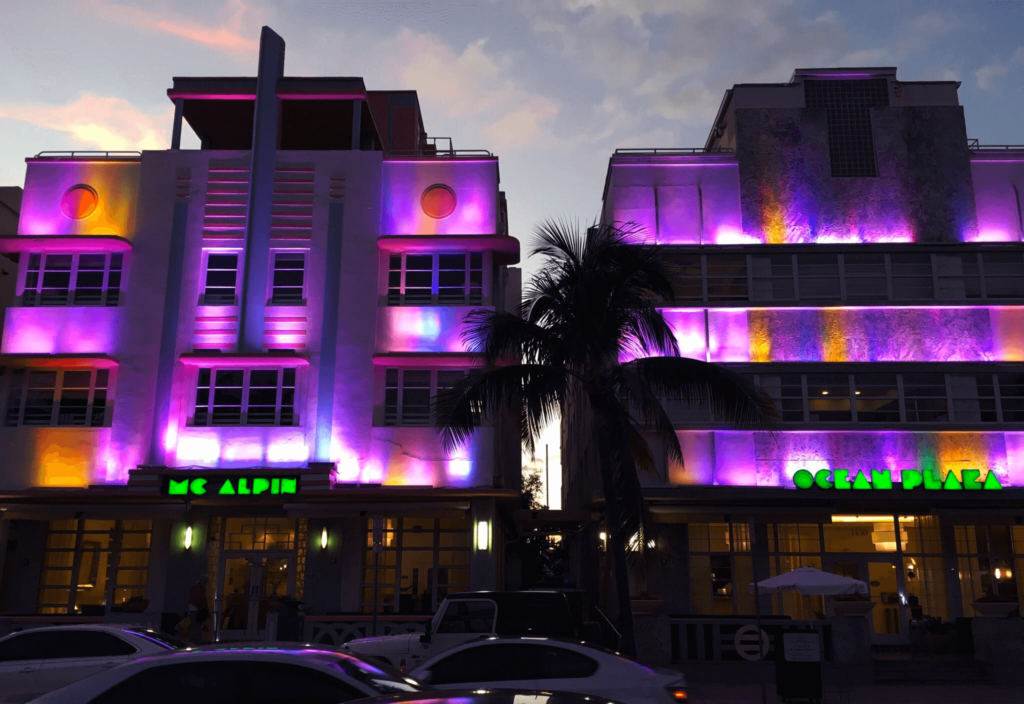 Located right across from Lummus Park Beach, Hilton Grand Vacations Club at McAlpin Ocean Plaza is a registered historic site. You'll be surrounded by glamorous Art Deco architecture and an ocean view at this Miami timeshare. Speaking of Art Deco, you'll be close to the trendy Art Deco District. So if you're interested in the striking art scene or relaxing bistros in Miami, Florida, this is a great place to stay. One of the best parts of this South Beach resort is its stellar amenities. You'll have easy access to the beach, meaning you can walk right to the waves from the comfort of your villa. You'll also enjoy fitness and business centers, as well as a private rooftop whirlpool spa. As for accommodations, enjoy one and two-bedroom suites with king and queen-sized beds alongside full kitchens. Overall, these suites can hold four to six guests.
Bluegreen Vacations Solara Surfside Resort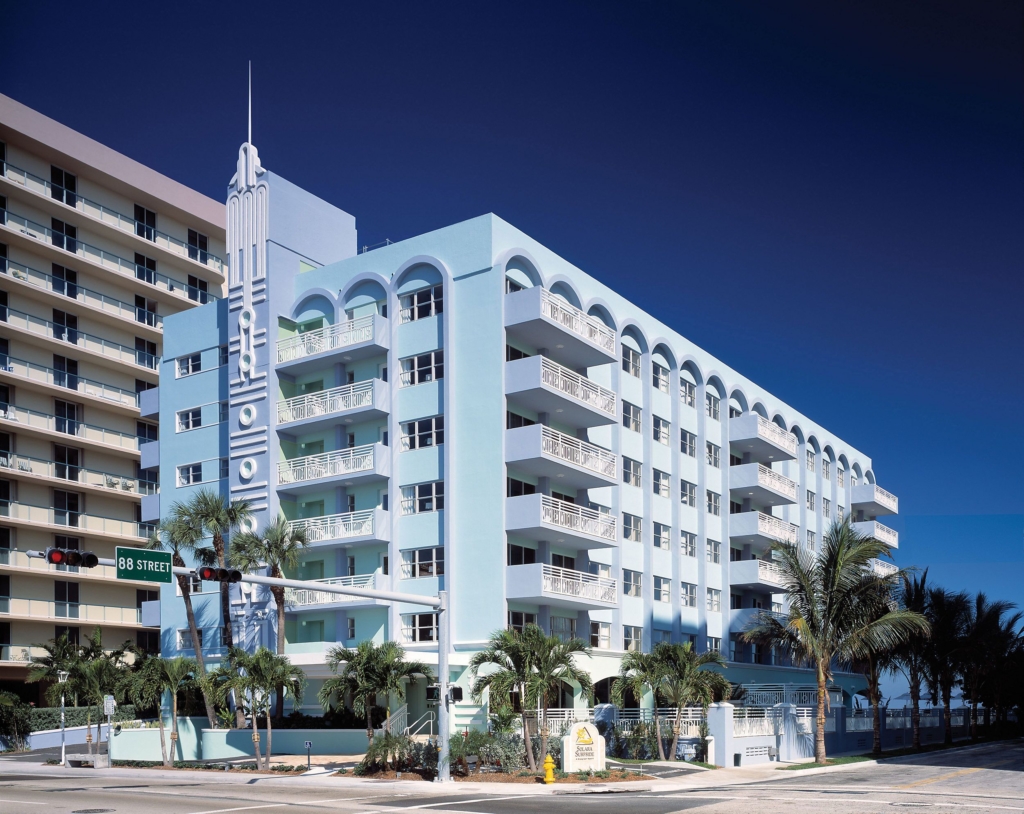 While the excitement of Miami Beach is plenty of fun, the noise might not be your thing, especially on a family vacation. Fortunately, you can still enjoy the access of Miami timeshare resorts without having to be right in the city. Right next door to Miami, Florida is the city of Surfside. This neighboring town leaves you just a half hour away from the fun of Miami. If you'd like to be close but not too close to Miami, Bluegreen Vacations Solara Surfside Resort is for you. Embrace your competitive side with a volleyball court and game room, or take a dip in the outdoor heated pool. Solara Surfside offers guests one, and two-bedroom suites to choose from. Some of the two-bedroom suites even have a view of the ocean! Whichever you choose, you can enjoy king and queen-sized beds alongside full kitchens for a relaxing stay.
Enchanted Isle Resort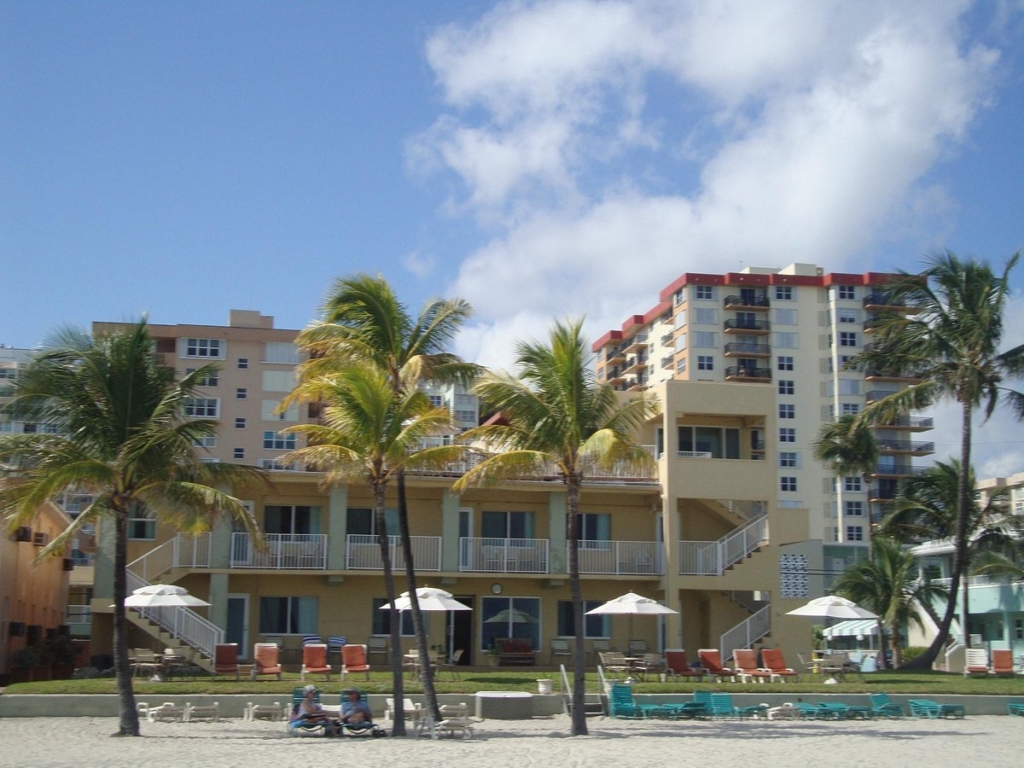 You'll find another Great resort just outside of Miami Beach. While this isn't a Miami timeshare, Enchanted Isle Resort puts you just outside. Perfect for a day trip! Amenities include a heated swimming pool and shuffleboards. There are also natural gas barbecue grills to cook a delicious meal with a view of the beach. Unwind in studio, one, and two-bedroom units. These units all boast a full kitchen and separate dining area, as well as king-sized beds. Overall, Enchanted Isle Resort is a great place to stay for guests of all ages. You can relax during the day before enjoying the fun of Miami at night.
Things to Do Near Miami Timeshare Resorts
Thanks in part to its location, Miami is filled with so many cultures that each brings something new to the city. As a result, this destination is packed with excitement no matter what season you decide to visit. From music to history, to boutiques, there's something for everyone in your group to enjoy. Here are just a few things you can do near Miami timeshares.
Catch Some Waves at Miami Beach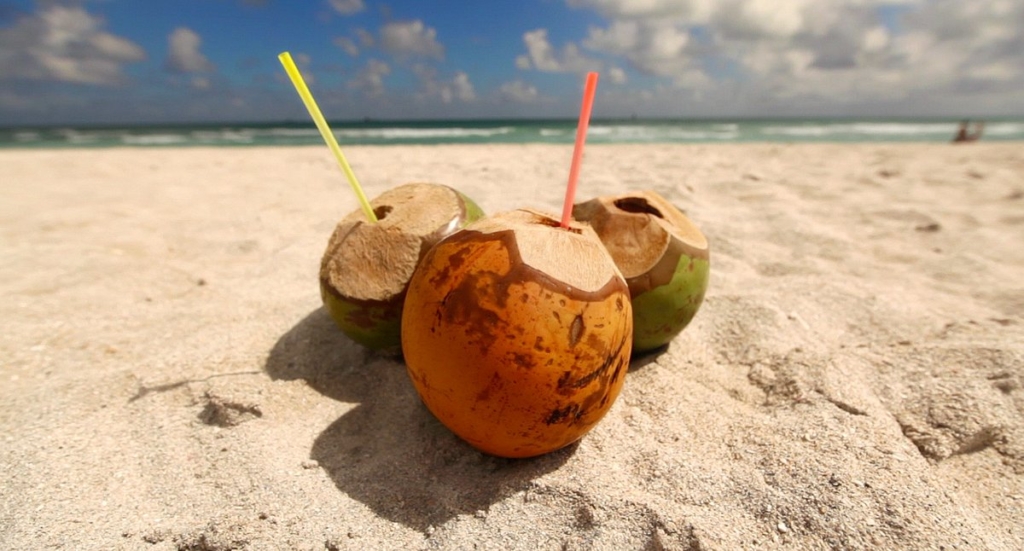 What trip to Miami, Florida would be complete without visiting the beach? Just one look at Miami Beach will make it clear that you're in for a good time. First, there are plenty of great places to explore, from Lincoln Road to the striking Art Deco District, there's a lot to love for art lovers. You can also surf at this beach, with South Pointe at South Beach being one of the most popular spots for it. You'll find the strongest waves just before the pier. This beach is also good for fishing, so it's safe to say that it's a pretty popular destination for all kinds of travelers.
Speaking of the boardwalk, the Miami Beach Boardwalk is the perfect place to grab a souvenir from one of the many shops nearby. Whether you're visiting with family or traveling solo, you'll never run out of things to do in Miami Beach.
Visit the Miami Seaquarium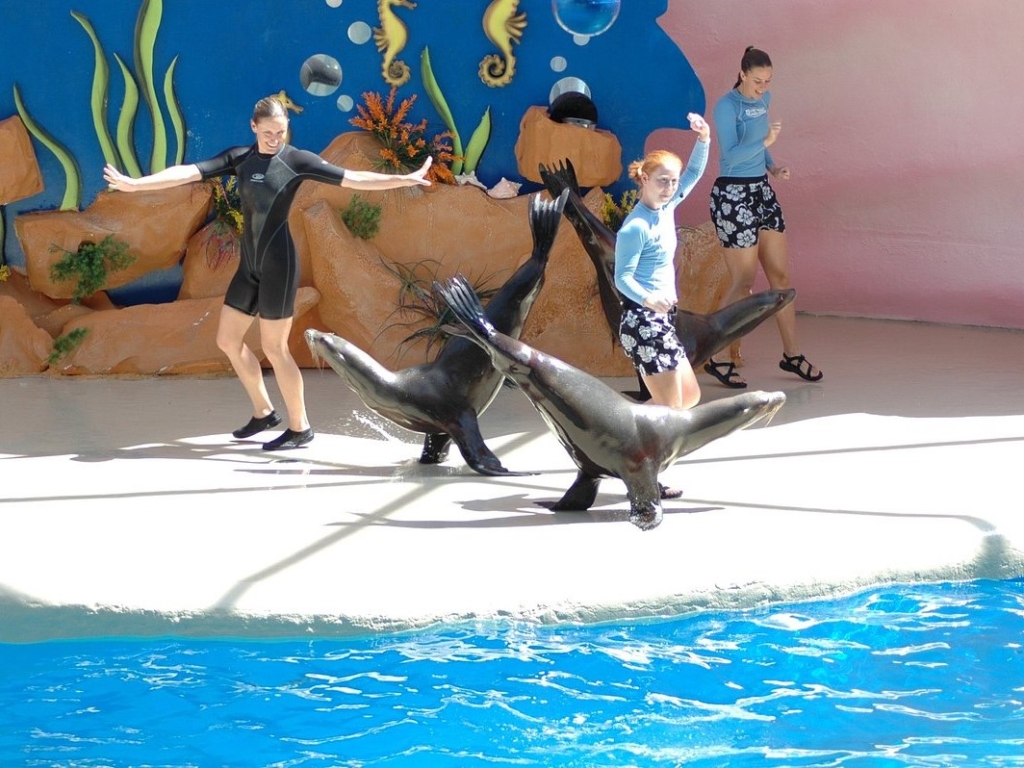 If you're a fan of Marine biology, you have to visit the Miami Seaquarium. This 38-acre oceanarium is one of the oldest in not just in Miami, but all of the U.S. Here, you'll enjoy breathtaking marine and mammal shows along with touch pools where you can get up close and personal with all kinds of fish. Or, if you prefer land-based animals, you can observe gorgeous flamingos here too! There's even a VR park where you can experience virtual encounters with larger-than-life dinosaurs. One of the most memorable things you can do, however, is enjoy an underwater interactive experience where you can spend some time with the Seaquarium's dolphins! You'll don a state-of-the-art diving helmet that fits comfortably over your head and allows you to breathe freely underwater. Then you'll have almost half an hour to explore a tropical reef filled with fish, stingrays, and of course, dolphins.
Enjoy the Miami Nightlife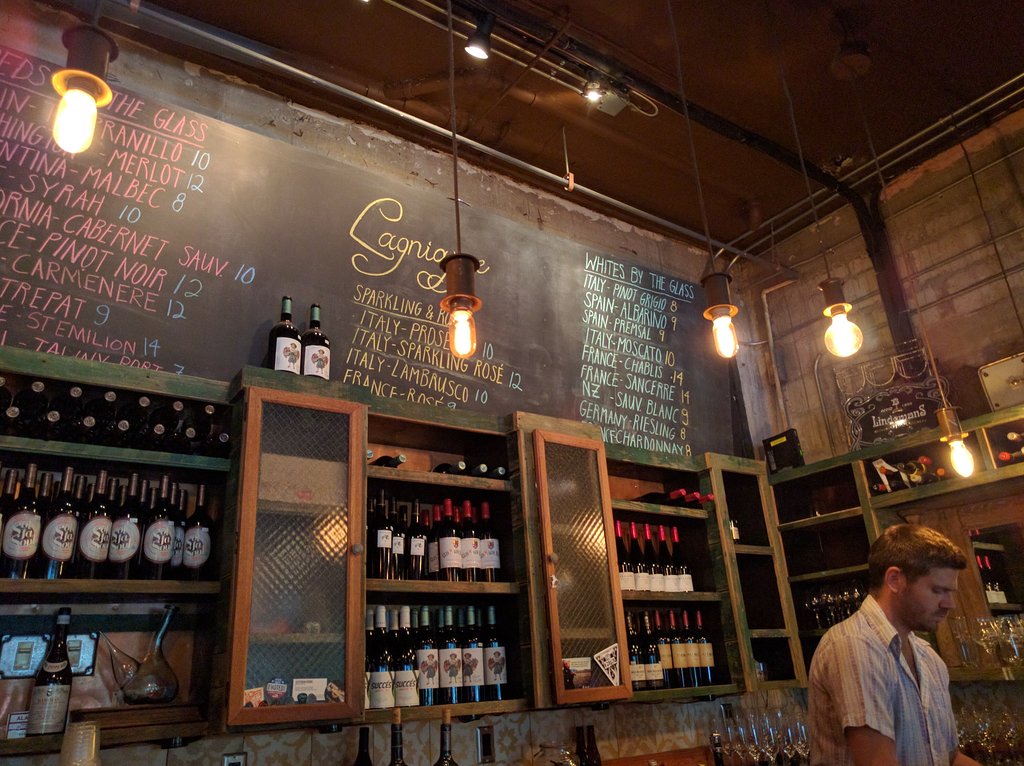 One of the best parts of all the Miami timeshares on this list is that they give you easy access to the nightlife in the city. As the sun goes down, every street is filled with entertainment. From mouthwatering food and drinks to incredible music. If you're looking for a cute date spot with great music, visit the Lagniappe. This hole in the wall has won various awards for its wine and beer. Or if you want an incredible dining area with fresh air, swing by the Wharf Miami. This space has seven bars and six food vendors. These are just a couple of the amazing spots for Miami nighttime adventures, so if you're looking for great restaurants and music, there's no need to worry. All of the best Miami timeshare resorts have more than enough options to choose from.
Buy a Miami Timeshare With Fidelity Real Estate
Ready to enjoy the surf and sand of Miami Beach? Then consider buying a Miami timeshare! Timeshares allow you to enjoy vacations to Miami Beach each year. If you'd like to vacation on a lower budget, the resale market is a great way to do so. Timeshare resales are typically less expensive than buying directly from a developer, and you'll still enjoy all the same facilities. If you're ready to enjoy the vacation of a lifetime, check out our marketplace! We have listings not only for Miami timeshares, but also timeshares from top developers around the world, like Westgate, Hilton Grand Vacations, and Holiday Inn Club Vacations. So, what are you waiting for? If you have any questions, feel free to give us a call at 1-800-410-8326 or email us at [email protected]. Our licensed agents are always happy to help!