WorldMark by Wyndham, also known as WorldMark the Club, is part of the Wyndham Destinations portfolio of top-notch vacation club brands. The club offers points that owners can use to spend, bank, or borrow for incredible vacations. You can find WorldMark club resorts in some of the most beautiful destinations worldwide, including Asia-Pacific regions, Mexico, the British Virgin Islands, and more. For family-friendly locations, beautiful weather, or exciting activities, here are the top 10 WorldMark resorts to stay at.
Top 10 WorldMark Resorts Locations
When you travel with WorldMark, you can visit coveted locations. For example, Hawaii, Florida, British Columbia, and California won't be out of reach. You can expect the same great amenities at each resort. All you have to do is decide where you want to go. WorldMark resorts even have the best amenities and accommodations, making your vacation as comfortable as possible.
1. WorldMark Kingstown Reef in Orlando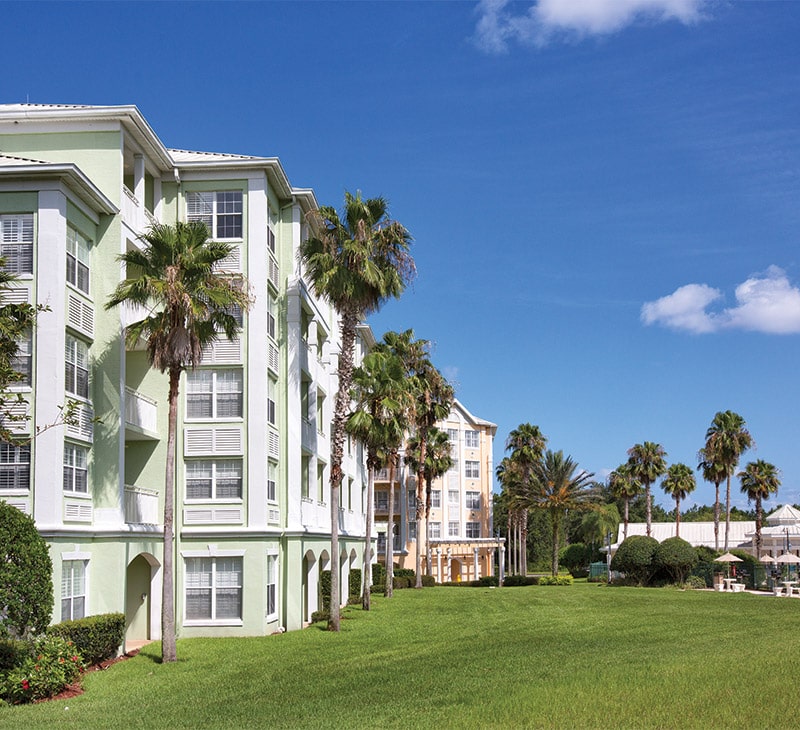 Located on International Drive just ten miles from Walt Disney World, WorldMark Kingstown Reef resort is a beautiful Orlando resort. You can find a room to suit your needs with options for one-, two-, and three-bedroom suites. Outdoor pools for all ages and an on-site fitness center will make for a relaxing vacation. Unlike hotels, each room also comes ready with a kitchen and an in-suite laundry unit.
2. WorldMark Kona Resort in Kailua-Kona, Hawaii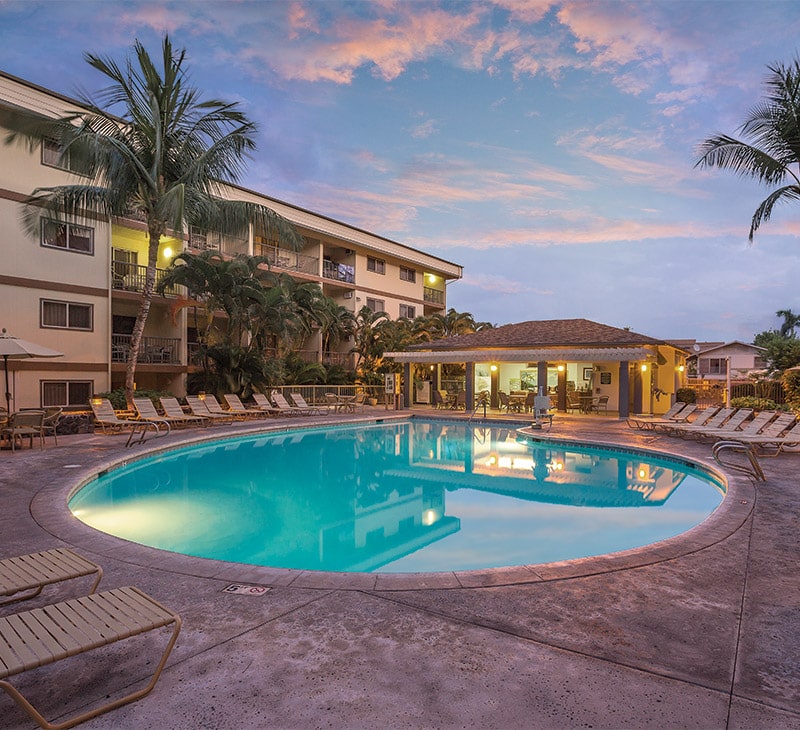 If you've ever wanted to visit the islands of Hawaii, this resort is the perfect getaway. On the west coast of the Big Island, you'll find the WorldMark Kona. With a 1930's ambiance and the beauty of Hawaii all around, you'll feel vacation bliss. Similar to other WorldMark destinations, there are options for multiple-bedroom suites available.
3. WorldMark Steamboat Springs in Colorado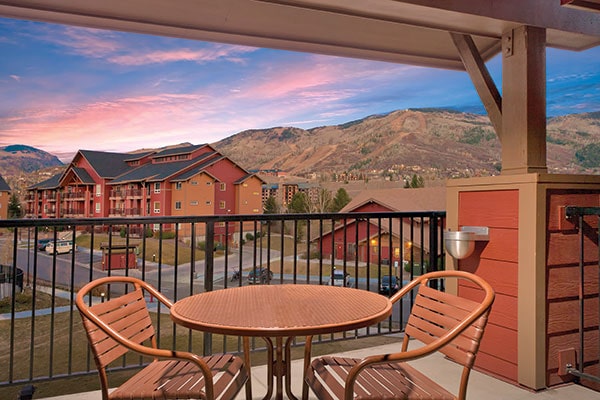 For a cold-weather family vacation, Steamboat Springs, Colorado is perfect in the winter. Ice skating, skiing, and sleigh rides are commonplace in this winter wonderland. In the summers, you can enjoy fly fishing, river rafting, and swimming. WorldMark Steamboat Springs features indoor and outdoor hot tubs, as well as in-unit laundry. The lush wildlife and stunning sunsets of Colorado will give you a vacation you won't soon forget. This resort is also available to Wyndham Club Pass owners.
4. WorldMark Coral Baja Resort in San Jose Del Cabo, Mexico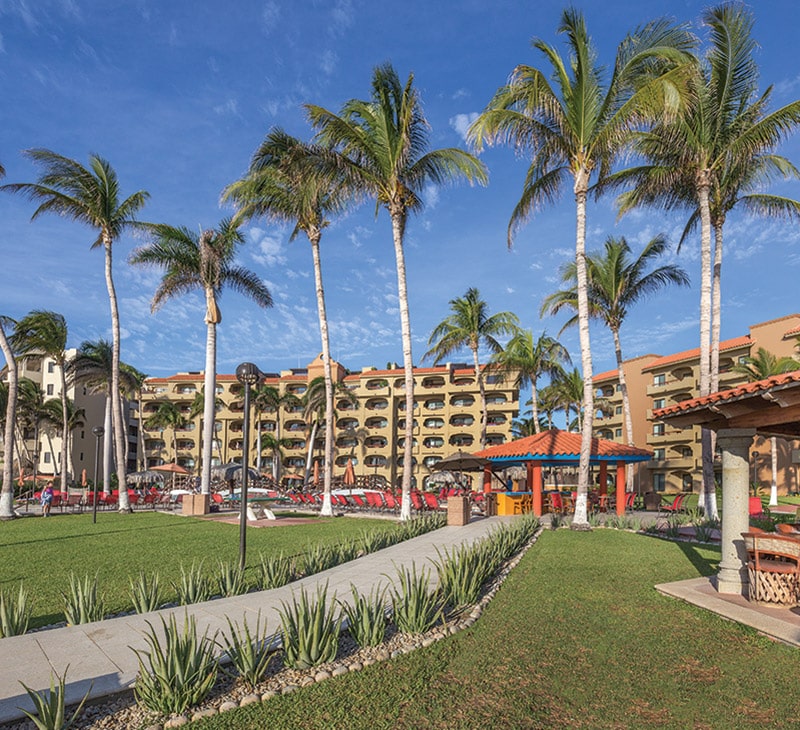 The gorgeous WorldMark Club Coral Baja resort is twenty miles from Cabo San Lucas. You can enjoy miles and miles of beach shorelines and the sun of Mexico each day of your vacation. Mexico is known as a fun-filled yet laid-back place to vacation. With the flexibility of WorldMark, you can go during Spring Break with the family or spend Christmas in Cabo. Wyndham Club Pass owners also have the option of visiting this resort.
5. WorldMark Lake Tahoe in Nevada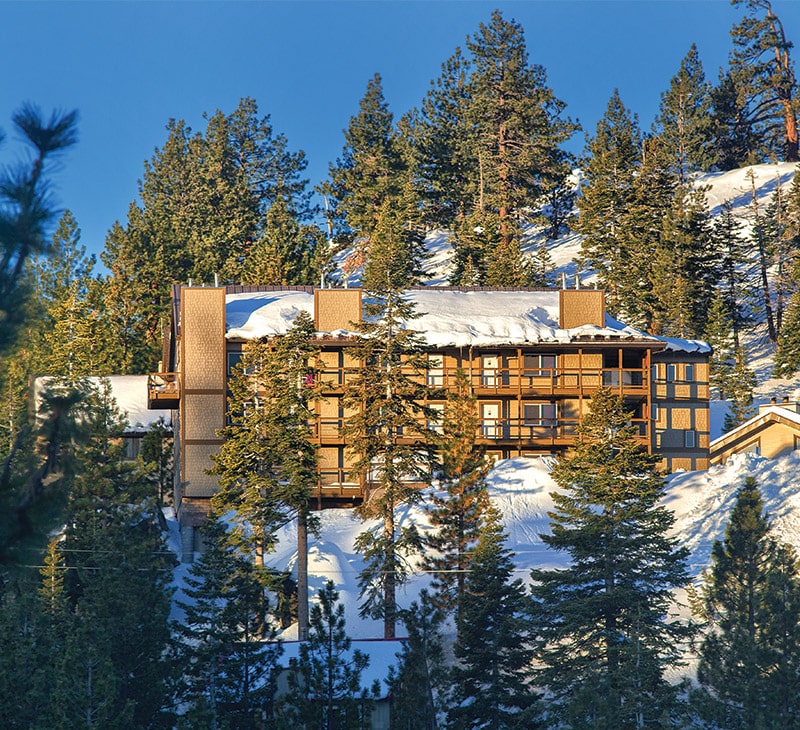 WorldMark Lake Tahoe in Nevada is perfect for a lakeside vacation. Enjoy boating, golfing, fishing, swimming, and water-skiing right next door to this WorldMark resort. Not to mention, casinos, restaurants, and shopping centers are all just steps away from your resort's front door. In addition, you can experience some of the West's most thrilling ski slopes when the weather changes, all as part of your WorldMark membership.
6. WorldMark Tropicana Resort in Las Vegas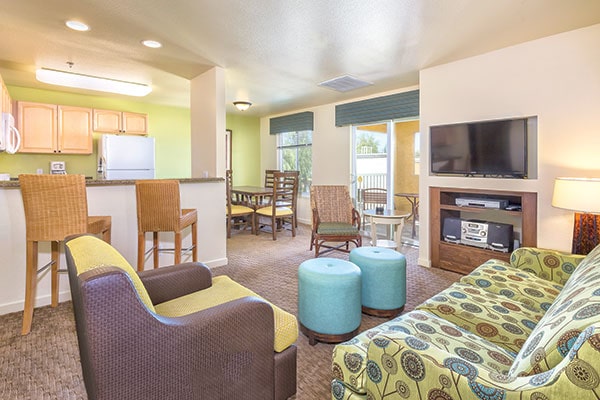 With easy access to the Las Vegas Strip, WorldMark Tropicana is a peaceful oasis during the day and a quiet home base at night. This WorldMark resort is only two and a half miles away from the Strip and offers a complimentary shuttle for your convenience. Accommodations can comfortably sleep between four to six guests.
7. WorldMark Seaside in Oregon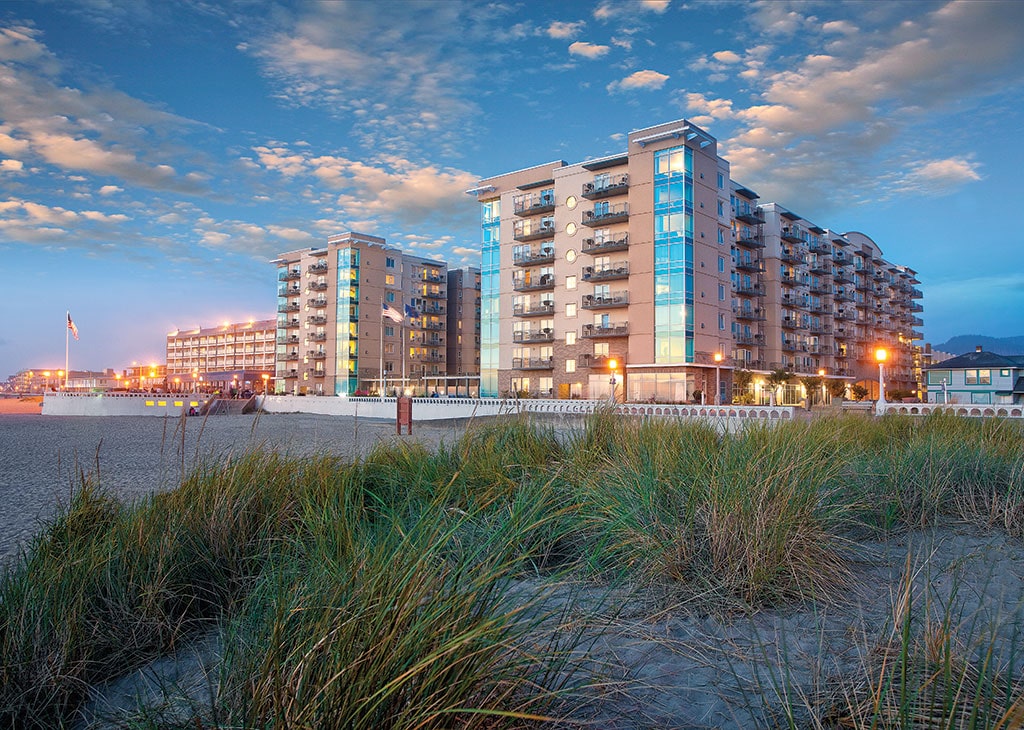 You're missing out if you've never heard of Seaside, Oregon. This small city on the shores of the Pacific Ocean is actually the end of the famous Lewis and Clark exploration. Visitors here enjoy fishing, golfing, visiting the local art galleries and museums, and more. WorldMark Seaside has an outdoor pool as well as two hot tubs, which you can enjoy while the weather is warm.
8. WorldMark Anaheim in California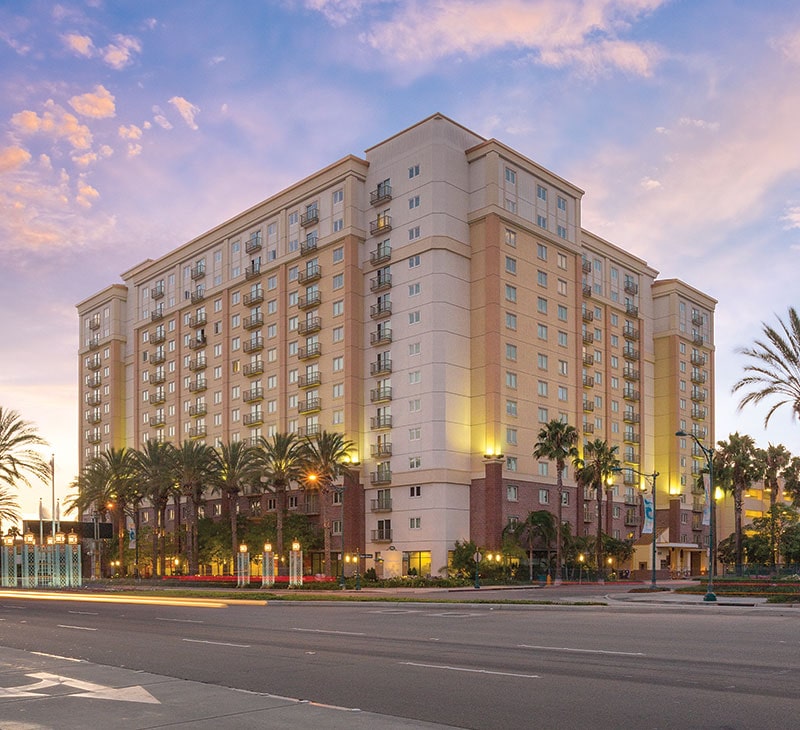 Visiting Anaheim is a memorable vacation for everyone. With Disneyland, Knotts Berry Farm, Disney's California Adventure, and more, your trip here will be jam-packed with excitement and fun. WorldMark Anaheim is less than two miles away from Disneyland, making getting around as easy and convenient as possible. Besides its proximity to the parks, WorldMark Anaheim is also nearby the Anaheim Garden Walk, which has top-notch restaurants and shopping.
9. WorldMark Palm Springs in California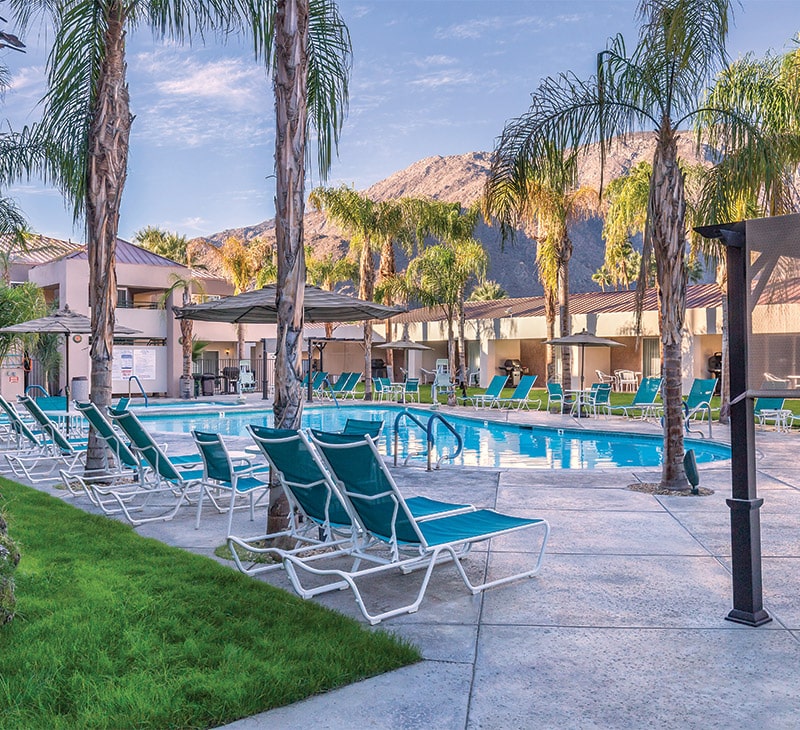 A little bit away from the beaches and urban city of Los Angeles is Palm Springs, which feels like a world away. Soak up the desert heat here and unwind next to beautiful canyons. WorldMark Palm Springs is perfect for simply relaxing and slowing down. Lounge poolside by day and then explore the quaint downtown area nearby.
10. WorldMark Big Bear in California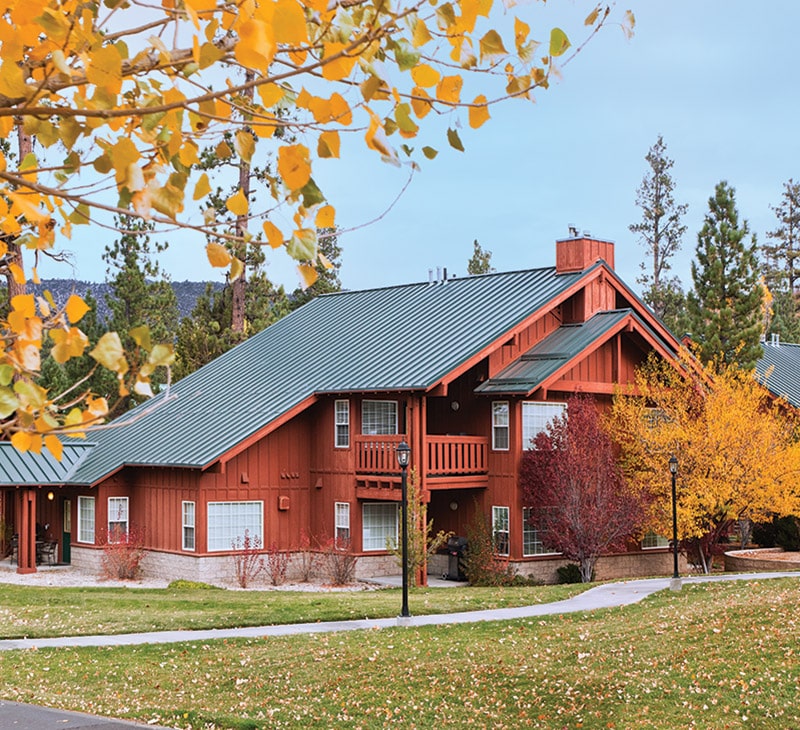 At 7,000 feet above sea level, WorldMark Big Bear offers members of WorldMark the Club the perfect outdoor escape. Recharge your batteries by taking in the fresh mountain air and enjoying scenic views of Big Bear Lake right from your unit. Accommodations come in one and two-bedroom suites that can sleep up to six guests.
How Does Worldmark by Wyndham Work?
Owning a WorldMark timeshare allows you to vacation to any resort within the brand's network, no matter where they're located. Known as a points-based timeshare, members are allotted a certain number of points each year that they can use to book their vacations. The program's flexibility allows you to vacation when you want, during any season. Most of the resorts in the program are also Gold Crown resorts with RCI. Undoubtedly, Wyndham timeshares are among the top timeshares in the world.
WorldMark Timeshare Resort Locations
You can find WorldMark resorts spread across the globe in some of the most sought-after destinations. When you buy WorldMark points (whether you purchase resale or directly from Wyndham), you have the option to travel to each WorldMark location!
United States
Arizona
California
Colorado
Florida
Hawaii
Idaho
Lousiana
Missouri
Montana
Nevada
New Mexico
Oklahoma
Oregon
Pennsylvania
South Carolina
Texas
Utah
Washington
Canada
Canmore, Alberta
Vancouver, British Columbia
Victoria, British Columbia
Whistler, British Columbia
Mexico
Cancún
San Jose Del Cabo, Baja California Sur
Zihuatanejo, Guerrero
The British Virgin Islands
WorldMark Timeshare Resales
If you're looking to join in on the fun of WorldMark resorts, buying WorldMark resale is the way to go. Our Licensed Real Estate Agents can help you decide on the best points value for your family and negotiate the buying process with you. To get started, email our team, make an offer on a WorldMark timeshare listing or call us today at 407-465-5188.
Fill out the form below to contact our team today. Don't forget to check us out on Instagram, Facebook, and Twitter.