Welk Resorts has been a trusted resort and timeshare brand for 57 years. Known for its unmatched hospitality and variety of vacation destinations, Welk Resorts owners love their timeshares! Welk Resorts is a family-owned and operated business, all started by a famous television host. To learn more about Welk Resorts' timeshare and how it works, keep reading!
History of Welk Resorts Timeshare
Welk Resorts' beginnings are a bit unique! Popular TV show host Lawrence Welk acquired a San Diego motel and golf course in 1964. What was meant to be a vacation home for Welk and his family, turned into a commercially successful resort. Part of the resort's success was due to the live stage performances that Welk held at the property, something you'll still find at Welk Resorts today. The success of the first resort led to the development of the Welk Resorts timeshare brand. That first property, Welk Resorts San Diego, is still a thriving resort in Welk's family of 8 luxury timeshare resorts.
Welk Resort's locations include:
San Diego, California
Branson, Missouri
Cabo San Lucas, Mexico
Breckenridge, Colorado
Palm Springs, California
Lake Tahoe, California
The diverse variety of timeshare resort destinations is what makes Welk a popular vacation club. From a resort surrounded by the Rocky Mountains to the cliffside resort on Mexico's Baja Peninsula, Welk Resorts has a vacation experience for every taste. Welk's flexible points-based system makes it easy for owners to book the vacation of their dreams. That flexibility continues with RCI, a vacation exchange network Welk is affiliated with that allows owners to trade their vacation points. As an incentive to become a Welk Platinum Owner, Welk offers an exclusive collection of resorts called the Experiences Collection. Welk Resorts was recently acquired by Marriott Vacations Worldwide, so expect to see some changes in the brand in the upcoming months.
Benefits For Welk Resorts Timeshare Owners
Owning a timeshare with Welk Resorts means that you can book the vacation you've been dreaming of with ease! From their points-based system to being in a vacation exchange network, Welk gives incredible benefits to its owners. These customized vacation planning options are one of the reasons that Welk has been a long-standing choice in the timeshare industry. Here are some of the best parts of being a Welk Resorts Owner.
Platinum Ownership
To give owners more vacation flexibility, Welk Resorts transitioned into a points-based system known as Platinum Points. (Note, Welk's week-based timeshares are still sold on the resale market.) Welk ownership contracts are sold as yearly-allotted points, used as currency for booking vacations at any Welk resort. These points can be banked, borrowed, or carried over to either extend a vacation or upgrade accommodations. Welk Platinum owners can also split their points so they can take multiple shorter vacations if desired. A huge benefit of being a Welk Platinum owner is gaining access to the luxury resorts in the Experiences Collection.
The Experiences Collection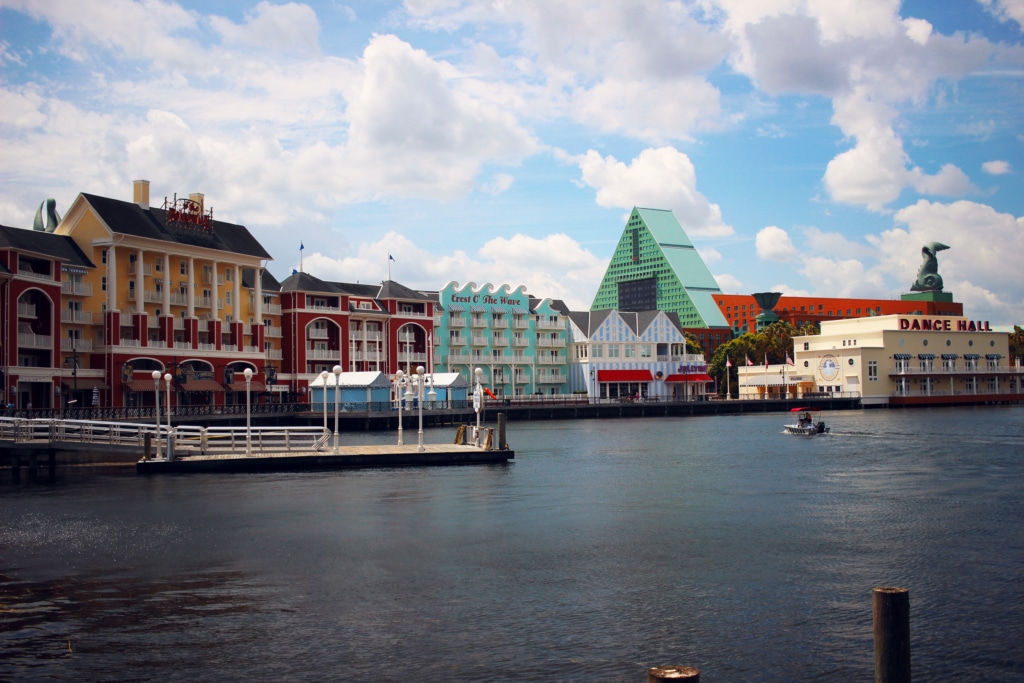 Welk has curated a special collection of resorts for its Platinum Owners to book at no additional cost. This means that current Welk Platinum Owners can vacation at these new resorts with no exchange fees. These resorts have expanded Welk's selection of vacation destinations and experiences. The collection includes access to some of the top vacation clubs' resorts, including Disney Vacation Club and Four Seasons.
An amazing perk of being a Platinum Owner is being able to stay at a DVC resort without the huge price tag. The three DVC resorts in the Experiences Collection are some of Disney's most popular timeshare resorts: Boardwalk Villas, Saratoga Springs, and Aulani. The opportunity to stay at a resort outside of your home resort's brand without exchange fees is rare, so Welk owners won't want to miss it! If you're looking to book a vacation outside of Welk's collections of resorts, there is a way to do that by being a Welk timeshare owner.
RCI
Welk Resorts is an RCI-affiliated brand, so vacation opportunities are almost endless for owners! Being an owner of a Welk Resorts timeshare means that you are eligible to become a member of RCI. RCI is the most popular vacation exchange network in the world. Members deposit their vacation club points into RCI's system which are then used to select timeshares available at other RCI-affiliated resorts. The "trading power" of your Welk points is what determines what kind of vacations you can book. The more Welk points you own, the more RCI points you will have. The number needed to book stays depends on things such as the popularity of the resort you're booking at, the season of the trip, and the unit size.
In addition to the incredible flexibility that RCI provides, there are other benefits to becoming an RCI member. With RCI, there isn't a minimum amount of nights required for booking so members can book only the nights they need. RCI also offers last-minute getaways and last-call vacations. RCI members also have exclusive discounts on cruises and can use their points for booking flights with the RCI Travel program. There are fees for RCI members, but the benefits justify the price.
Welk Timeshare Resorts
When owners visit their Welk Resorts timeshares, they can expect incredible amenities and hospitality. If you're looking for a timeshare resort where you can relax and just enjoy your vacation, then Welk Resorts is perfect for you. We made a list of some of our favorite Welk Resorts properties that we think you'll love, so keep reading to learn more!
Welk Resorts San Diego – Escondido, California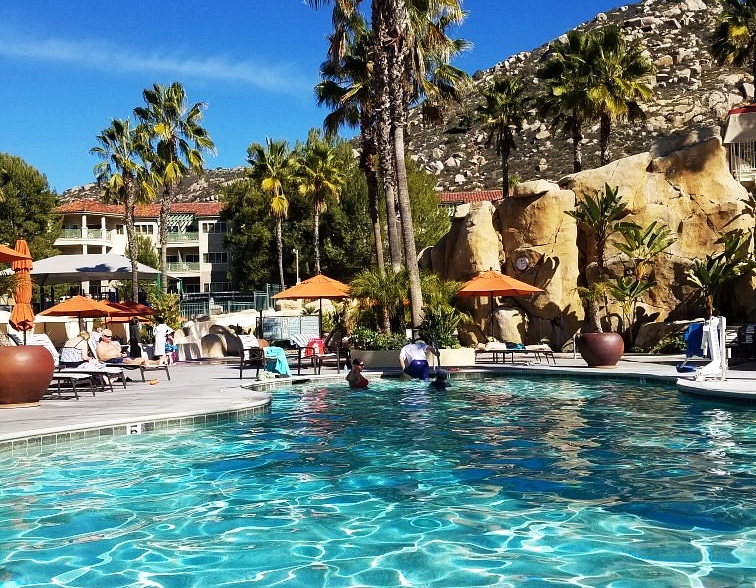 Welk Resort San Diego was the original Welk resort and is still providing incredible vacation memories to timeshare owners over 50 years later. This 450-acre resort sits in the rolling hills of Escondido, just 40 miles from the bustling downtown San Diego. There are incredible amenities at this resort for the whole family to enjoy, including two golf courses and a 120-foot waterslide. Welk Resorts pride themselves on their array of live entertainment options. The San Diego resort is home to Welk Theater which offers Broadway-style productions and performances from live musical acts. There is a weekly farmers' market on-site, so it's easy to keep your timeshare villa stocked with fresh and healthy foods! For days that you don't want to cook, check out the resort's Canyon Grill.
Welk Resorts San Diego offers one-, two-, and three-bedroom timeshare villas, so there is an option for every traveler. Every villa has a full kitchen, spacious living area, and a private balcony to admire the stunning mountains.
The Lodges at Timber Ridge – Branson, Missouri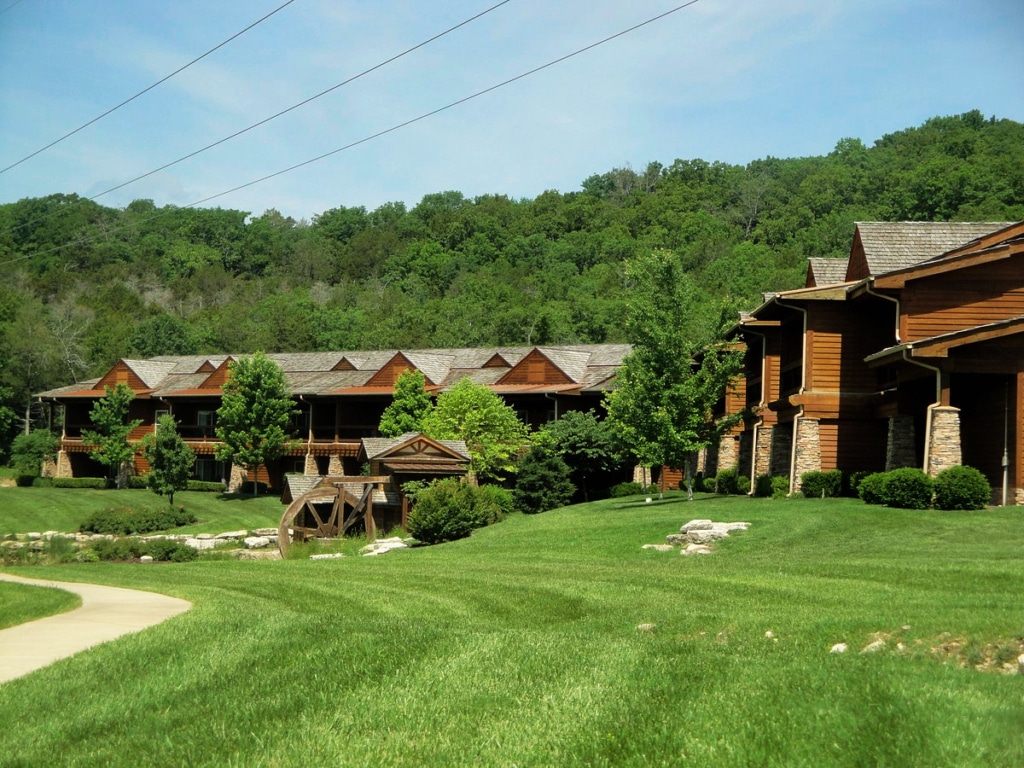 The Lodges at Timber Ridge is a Welk timeshare resort that puts you in the heart of the Ozarks. This resort is in Branson, Missouri which is a city known for its attractions and natural beauty. Whether you're looking to ride coasters at Silver Dollar City theme park or want to kayak on Table Rock Lake, Branson has activities for everyone. Branson is famous for its live entertainment, so it's no surprise that The Lodges at Timber Ridge has a theater of its own! The 2,300-seat theater, one of Branson's largest, features performances from world-famous musical acts as well as stage shows.
The resort offers many other fun amenities like mini-golf and a 10,000 square food indoor-outdoor pool complex. Visit the resort's Stage Door restaurant for a casual meal or check out the lounge for a cocktail. The Lodges at Timber Ridge offer a variety of one-bedroom accommodations, so there is something for every travel party. Guest rooms can sleep up to 4 and offer modern amenities to make you feel right at home.
Sirena Del Mar – Cabo San Lucas, Mexico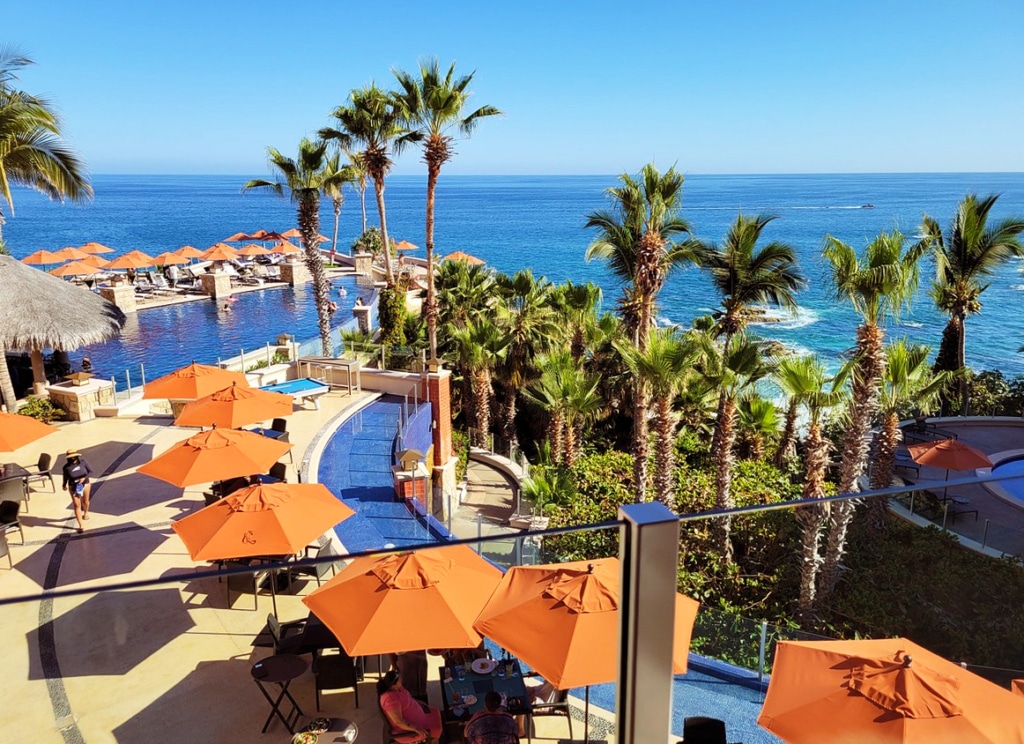 Sirena Del Mar is a Welk timeshare resort with unforgettable amenities and views. This 7-acre resort is high on the cliffs of the Baja Peninsula, surrounded by the Pacific Ocean. Look out over the water and you may see the famous El Arco, a distinctive arched rock formation. Cool off from the hot Mexican sun in one of the resort's two infinity pools, both of which offer picturesque views of the Sea of Cortez. There is also a semi-private beach for those who want to sunbathe in the sand. You'll catch incredible views from almost anywhere on the resort's property, including from its newly-expanded fitness center.
This is the perfect place to relax, whether you want to unwind with a margarita or experience a rejuvenating spa service. Enjoy some food at Estrella, where you can get simple favorites or some authentic Mexican cuisine. Sirena Del Mar offers spacious one- and two-bedroom villas, all of which include full kitchens and modern finishings.
The Ranahan – Breckenridge, Colorado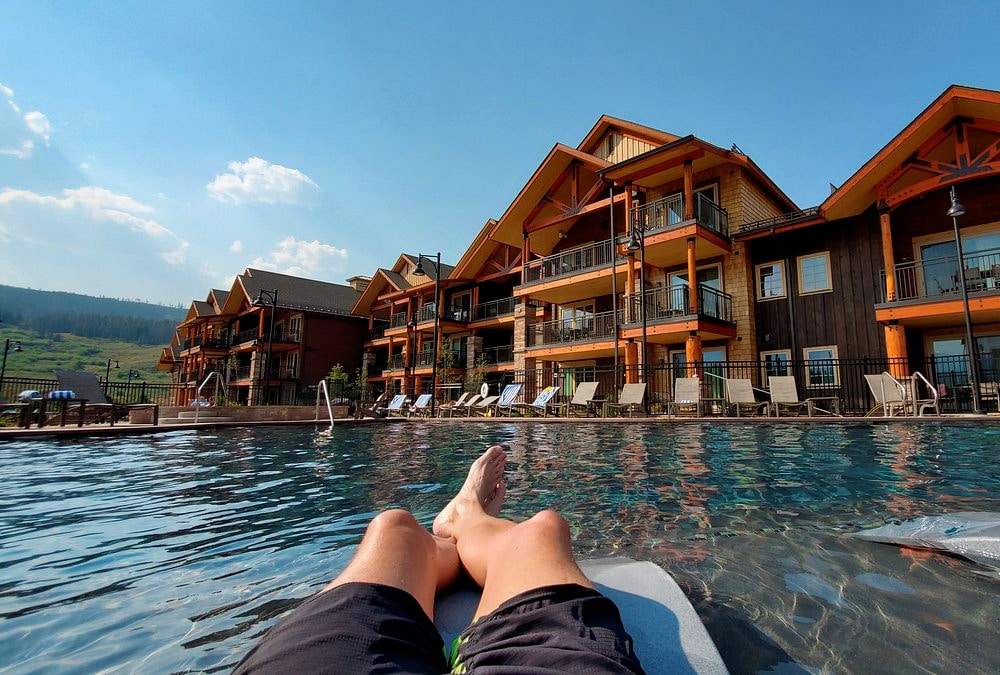 With a 6-acre location near the Blue River, Welk Resorts' The Ranahan is an oasis surrounded by scenic nature. Whether you're visiting in the winter to go skiing or in the summer to experience the amazing outdoor activities, Breckenridge is an unforgettable vacation destination. The resort boasts an indoor-outdoor pool, hot tubs, a waterslide, and a splash pad for year-round fun. Blue River Bar and Lounge is a great place to relax at the resort. There you can find delicious food, refreshing drinks, and fun games like pool.
The Ranahan offers ranch-style accommodations that feature decor that emulates the beautiful nature surrounding the resort. The rustic-style one- and two-bedroom villas have high-end appliances in the kitchen as well as a cozy fireplace. This Welk Resorts timeshare resort is the perfect jumping point for immersing yourself in the great outdoors.
Welk Resorts Timeshares For Sale
Interested in buying Welk Resorts timeshare? Firstly, check out our listings of Welk timeshares for sale. Then, when you've found the right listing for you, simply make an offer! We know that deciding to buy a timeshare can be daunting, but we're here to help. Fidelity Real Estate can help you figure out how Welk Resort ownership works! Contact us today at (407) 465-5188 or at [email protected]. Our team of licensed real estate agents has years of experience, so helping you buy Welk Resort points will be simple!