The conversation surrounding timeshare vs hotel is always ongoing. The pros and cons of each really depend on every individual and family. Vacation styles, budget, location, frequency of travel and length of stay are all important factors to consider. In this showdown, we weigh the difference between timeshare vs hotel when it comes to these major factors.
Benefits of Timeshare
What exactly are the benefits of a timeshare, compared to a hotel? Planning for vacations can be difficult. Saving money for flights, a place to stay, all of the adventures and activities you want to take, as well as factoring in how much more you have left to spend on basic necessities like food.
Timeshare Vs Hotel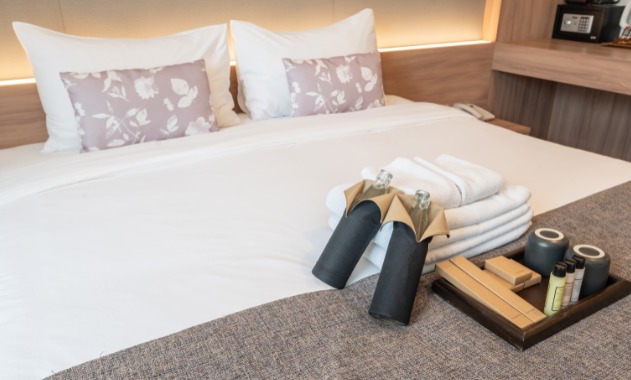 How do you decide when it comes to timeshare versus a hotel? Weighing the pros and cons is a great place to start.
The benefits of timeshare resorts and the accommodations they offer are the spacious, home-like units. Complete with multiple bedrooms, living areas, and complete kitchens help owners bring home away from home. What's more, many timeshares encompass everything you could want in a vacation. You might not even want to leave your resort.
In-Unit Kitchens and Dining
Unlike a hotel, timeshares have full-size kitchens, not just a microwave and mini-fridge. This is a big factor for families considering a timeshare over a hotel.
Sometimes there are complimentary breakfasts, but besides that, you're on your own. Foodies might love exploring every dining option in the areas surrounding their hotel or resort, but sometimes we just want a nice, home-cooked meal. Especially when you're traveling with a large family, cooking-in some nights can be very helpful on your budget.
Amenities
One thing that many timeshare resorts have that hotels don't is extensive amenities. Timeshares are designed with luxury and excitement in mind, so many have:
Spas
Multiple swimming pools, water features, lazy rivers, water slides, etc!
Amusement parks
Golf courses
Excursions
Snow skiing and water-skiing access
Casinos
Boating
Restaurants
Bars and pool-side bars
Vacation Exchange
A great thing about joining a vacation club through timeshare is the chance to become a vacation exchange member. RCI (formerly Resort Condominiums International) and Interval International are two of the largest exchange companies for timeshares out there. What's more, you don't get as extensive exchange options through hotels. Vacation exchange is as simple as signing up for a membership, depositing your week or points, and then swapping for a new location/week. Check out our RCI and Interval International content for the latest updates on fees and perks.
Accommodations
As we mentioned before, timeshares come with large kitchens and living spaces. However, the accommodations that come with timeshares shouldn't be downplayed. When referring to extra-living space, imagine a hotel room, now imagine your timeshare suite being three times larger than that! On average, that's how much larger a timeshare suite is.
Additionally, you can enjoy separate locking bedrooms for extra privacy and relaxation. Not to mention, you won't have to worry about over-packing–timeshares often come with washers and dryers in your room so you can wash all of your clothes like you would in the comfort of your own home. This is one of the major things to consider when thinking of timeshare vs hotel, especially if you have a family.
Cost of Timeshare Vs. Hotel
Timeshares are known for saving families money. If you're able to find a timeshare you love on the resale market, this becomes even more so. Many timeshare resales are priced a lot less than they are from a developer. With a timeshare, you can guarantee your family vacations for years to come. While timeshare is not an investment, if you buy a timeshare outright, you'll only then have to pay maintenance fees every year. Not to mention, there are timeshare financing options available to you.
Check Out Timeshares for Sale Now
Orlando Timeshare Vs Hotel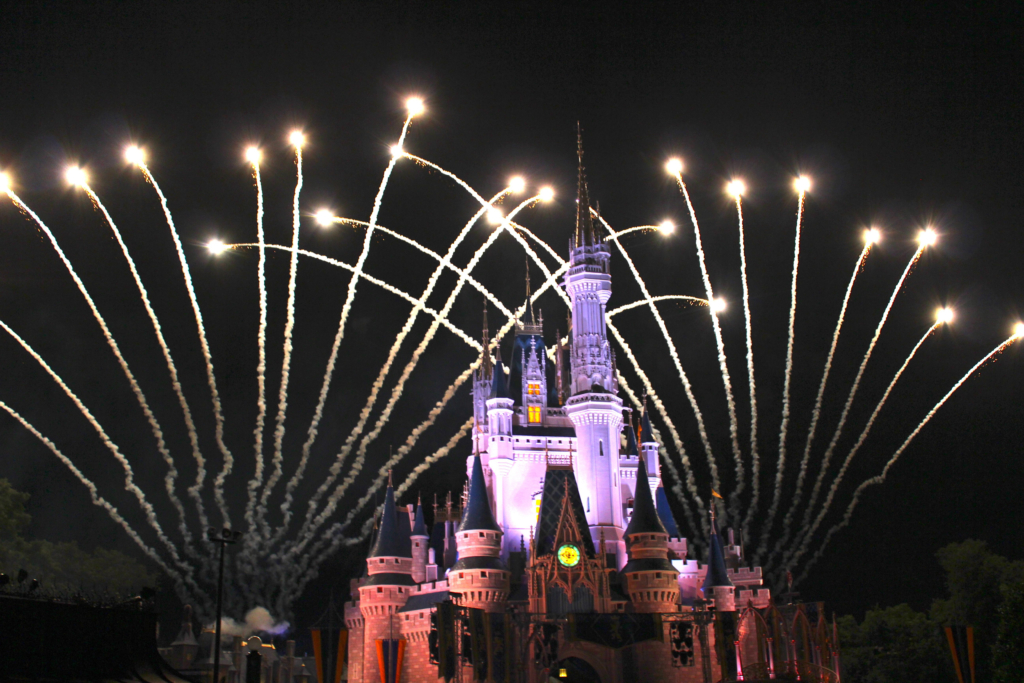 A popular family destination, Orlando has so many resorts with full kitchens in every unit. With children, it is especially important to pay attention to having extra space, laundry and fun amenities that you get with a timeshare!
Disney Vacation Club is a great choice for the entire family. Their resorts are all within close proximity to every theme park in Orlando, with shuttles or the monorail to transport guests straight from their accommodations to the fun. Disney Vacation Club members can even submit an order form to have groceries delivered to their resort, giving you more time to spend with family and make memories. Every resort has units that feature full kitchens.
Cypress Harbor has that "Old Florida" charm about it, with gazebos, porches and stunning pathways through the resort property. Close to all the attractions of Orlando, vacationers can also enjoy this resort, complete with full kitchens in every unit.
Holiday Inn Club Vacations Orange Lake Resort is a popular choice among families, with its winding lazy river, mini-golf, seven restaurants, ticket and transportation services. It's spacious rooms feature fully-equipped kitchens and a grocery store on the property.
There are so many resorts and options to choose from with Orlando vacations. Browse through our selection of Orlando resorts available on the resale market, where you can get a deal and have your vacation dreams available.
Maui Timeshare Vs Hotel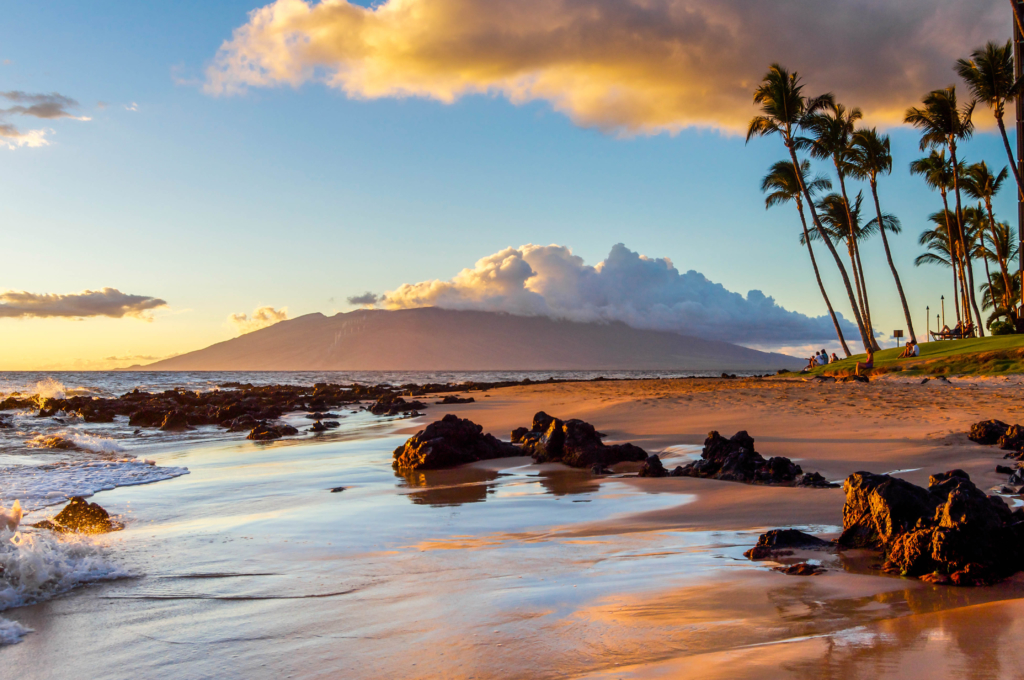 Skip the luau one night on vacation and make a nice home-cooked meal at any one of these Maui resorts with full kitchens. Or pack a lunch to bring down to the beach when you're getting ready for a day in the sun.
The Marriott Maui Ocean Club is a stunning resort that sits on Ka'anapali Beach. Suites come in one and two-bedroom accommodations, including private balconies, separate living and dining areas, as well as kitchen amenities.
Another great Marriott resort, the West Ka'anapali Ocean Resort Villas offer a seamless blend of beach cottage-style living and luxury. Take to yoga on the ocean lawn or go on other outdoor adventures. Accommodations come in large studios as well as one-bedroom villas. There is also a whirlpool tub, washers and dryers and of course, full kitchens.
Hyatt Residence Club members may have one of the most best options when it comes to Maui. The Hyatt Ka'anapali Beach Resort is the ultimate island haven with incredible views of the Pacific Ocean or West Maui mountains in every villa. One, two and three-bedroom villas are complete with spa-like bathrooms, stainless steel appliances and private lanais.
When you head out on your next Hawaiian vacation, keep in mind that there are so many options! Maui resorts with kitchens offer a home away from home when you travel over the Pacific Ocean. Browse through our selection of other Hawaiian resorts available on the resale market.
Planning Your Next Trip?
Read up on more popular vacation destinations, vacation ownership clubs and all the inside information on all things timeshare.