If you're an avid vacationer, you've probably heard about timeshares. Maybe what you've heard is good, maybe it's not. Whatever the case, we're here to clear the air. A timeshare, also referred to as "vacation ownership," is a type of vacation lifestyle product that offers resort units to owners for a fixed amount of time. If you like vacationing each year, timeshares are a way for you to visit a luxurious resort property in a popular destination each year. If you're on the fence about vacation ownership, this is for you! We'll answer the question "What is a timeshare and how does it work?"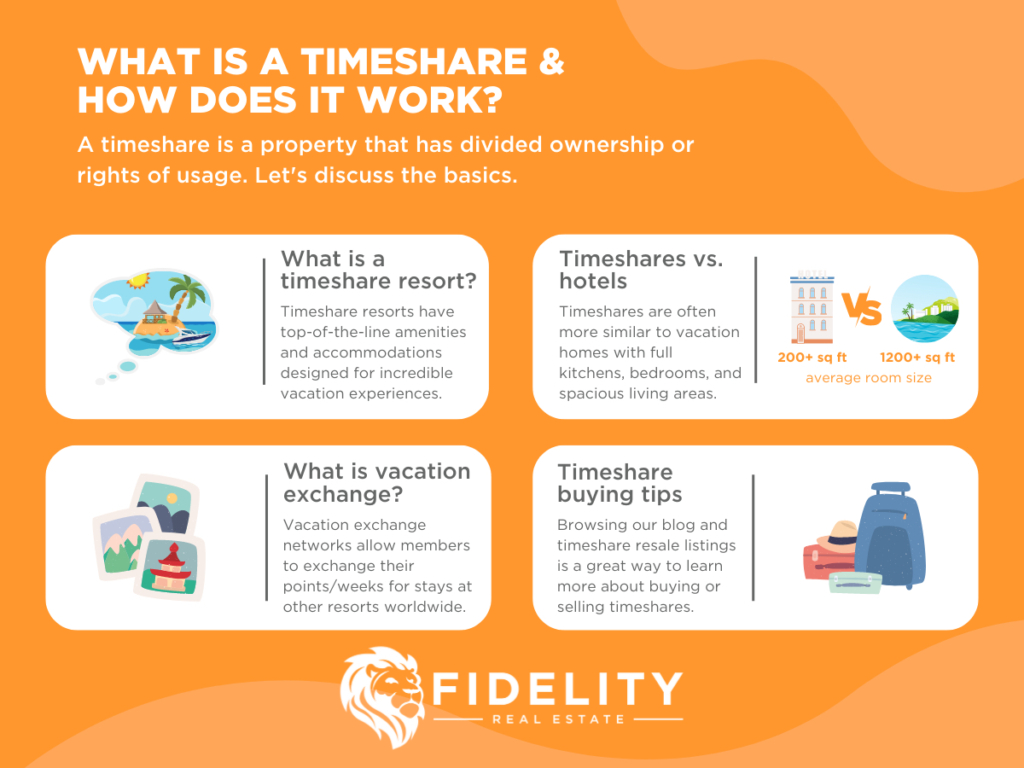 What is a Timeshare?
A timeshare is a property (such as a villa or condo-style suite) that is divided for multiple owners by time. Most of the time, they are divided into 52 weeks so that every owner can have an entire full week at the property. The meaning of timeshare is as simple as it sounds! Owners share the property by time.
Nowadays, there are many different types of vacation ownership. As times are changing, most brands are moving to a points-based model of ownership as opposed to the traditional same-week/same-resort ownership. This allows owners to have the most flexibility in their vacation options.
How Do Timeshares Work?
Now that you know what a timeshare is. You might be asking yourself, "But how do timeshares work?" Through a timeshare arrangement, the costs of owning a property are spread out among several people, allowing them to enjoy the benefits of ownership without having to bear the entire cost alone. Vacation ownership is a unique way to share the costs of ownership with multiple people. Depending on the agreement, each party may own a fraction of the property (known as "fractional ownership"), or they may simply lease it for a period of time.
Types Of Timeshares & How Each Work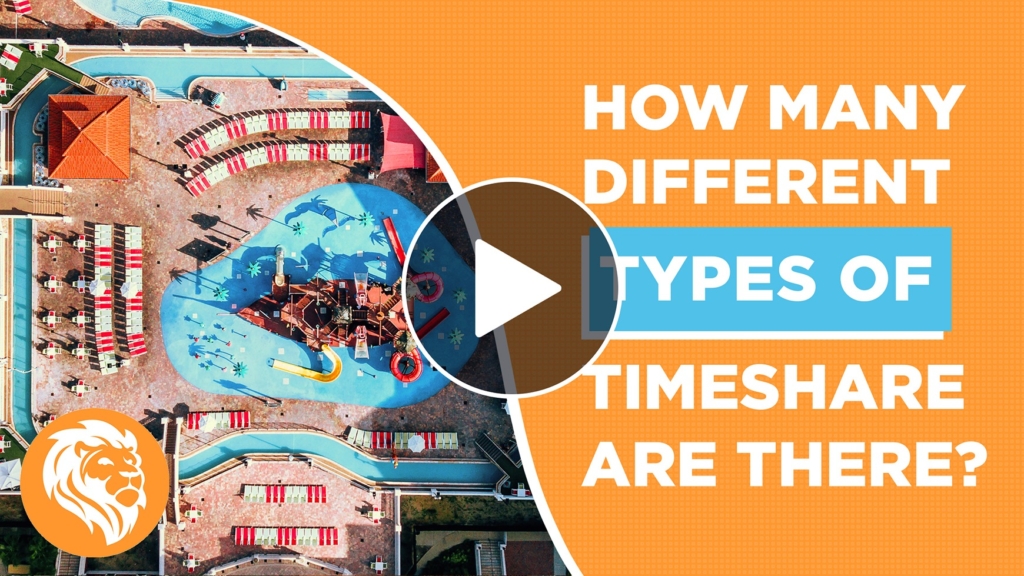 In order to understand how timeshares work, it is important to be aware of the different types! With multiple options, it can be overwhelming trying to figure out which is best for you. Watch the video to the left for an overview of each type.
Deeded Timeshare
A deeded timeshare property has the same ownership rights as actual real estate (however, unlike real estate, vacation ownership is not an investment and does not appreciate). Deeded ownership means that the owner has the right to sell it, bequeath it, rent it, or even give it away.
Right to Use Timeshare
Right to use (or RTU timeshare) ownership grants owners the right to use their ownership for a specified amount of time through a lease. Generally, the lease is for 30-99 years. Once the period of specified time is up, the ownership goes back to the resort, or the lease is terminated.
Leasehold Timeshare
Leasehold timeshares are similar to RTU, however, with a leasehold, you do have ownership without a deed for a set period of time. Disney Vacation Club is an excellent example of a leasehold timeshare.
Different Timeshare Sub-Types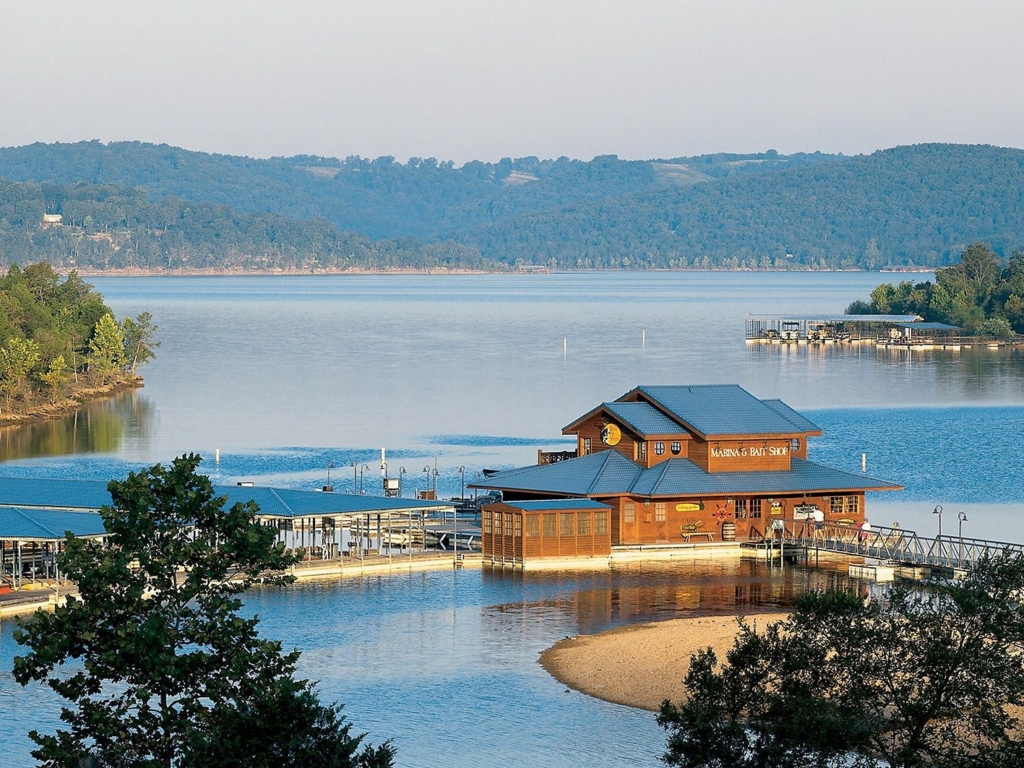 Fixed Week Timeshare
A timeshare week is the type of ownership that most people are familiar with. As with all timeshares, owners have paid for their share of time at the resort, and generally, that time equates to one full week. Each resort has a different calendar system for its owners. The first week of January is typically week one, however, and the last week of December is generally called week 52. With a fixed-week timeshare, you'll stay at the same resort at the same time each year. These types of timeshares are great for people who love a specific property or destination and want to keep coming back to it.
Points-Based Timeshare
Most timeshare companies these days use a point system for timeshare properties. How does a points-based timeshare work? Typically, the fixed week is converted into points. So based on the week or caliber of ownership, owners will have a certain number of points at their disposal. Guests can use these points to stay at different resorts in the brands' network or to stay at the unit at their home resort. When you check out timeshares for sale in our marketplace, there are point charts available for participating brands. You can see that depending on the type of ownership, the point value varies. Many timeshare owners love the control having a number of points gives you. Vacation Clubs are aware of this popularity, so your typical timeshare currently is most likely going to be points-based.
Floating Week
A floating week means that you can reserve your stay for any week of the year on a first-come, first-served basis. In some cases, floating weeks may only apply to a certain season. For example, an owner can own a week of the winter season, so they can stay at their resort any week available within that season. Some seasons have a higher value than others depending on demand and location.
Biennial vs. Annual
Biennial timeshare just means that owners can use their ownership every other year. Annual is, well, annually! Meaning owners can use their ownership every year, given they pay their timeshare maintenance fees.
The Importance of Reading Your Timeshare Contract
If you decide to buy a timeshare, be sure to read your contract carefully. All timeshare buyers should check their timeshare contracts for info like what type and subtype of ownership they're buying. Your timeshare agreement will also have other important info about your timeshare property that may be important if you ever decide to sell your ownership.
Timeshare Maintenance Fees
One other important aspect of being a timeshare owner that you'll want to keep in mind are timeshare maintenance fees. These fees are typically paid annually, and as the name implies, are used to maintain your vacation property. Renovations, new amenities, and staff are all paid for using timeshare maintenance fees. So all the benefits you'll get during your timeshare vacation are thanks to these yearly maintenance fees. Because they're a major factor in timeshare costs, understanding timeshare maintenance fees is something all timeshare buyers should do.
Timeshare Resorts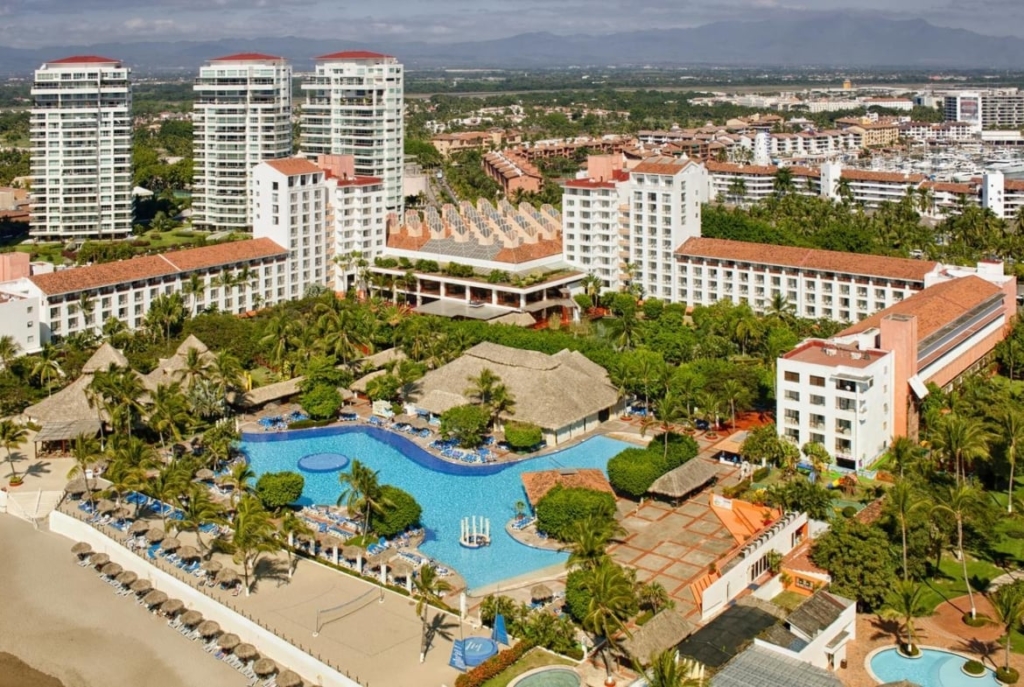 Timeshare resorts are resorts that feature top-of-the-line amenities and accommodations. Unlike hotels, vacation ownership resorts offer suites that include full-size kitchens, multiple bedrooms, and private balconies. Simply put, a timeshare resort is where vacation owners stay for their vacations. When you purchase a timeshare, you have the option to choose your timeshare home resort, which is where you will have priority booking every year.
Resort Amenities
When you decide to book a vacation, it's important to consider the amenities you must have for a great vacation. Amenities are considered the extras at a resort, like fitness centers, swimming pools, day spas, water parks, and lazy rivers, just to name a few. Depending on the location, you can also find on-site ski slopes in places like Breckenridge, Colorado.
Residence Style Accommodations
The accommodations at vacation ownership resorts are undoubtedly one of the main things that set them apart from hotels. If you love to travel with a large group or your extended family, timeshare resort accommodations are perfect. Many resorts offer suites that have anywhere from one to four locking bedrooms. This means everyone can have their own comfortable space to relax in.
Additionally, accommodations come with more than one bathroom, so you won't all have to share just one. Not to mention, many villas or suites come standard with in-unit washers and dryers, as well as full-size kitchens and separate dining and living areas. The extra space leaves you more room to stretch out, watch a movie, and cook dinner, like the perfect home away from home.
Timeshares vs. Hotel
There are some key differences between timeshares vs. hotels. Timeshare suites are much like residences since they have kitchens, bedrooms, and living rooms. Staying in a resort is more like staying in a vacation home or apartment rather than staying in a hotel. As you can see, the offerings at timeshare resorts are far more extensive than your average hotel. Did you know the average timeshare unit is 3x larger than a hotel room? Plus, you receive more than just a microwave. In addition, you can pack lighter and use the in-room laundry to freshen up your favorite vacation outfits. This is especially helpful for large families or families with children because you can pack less.
Top Brands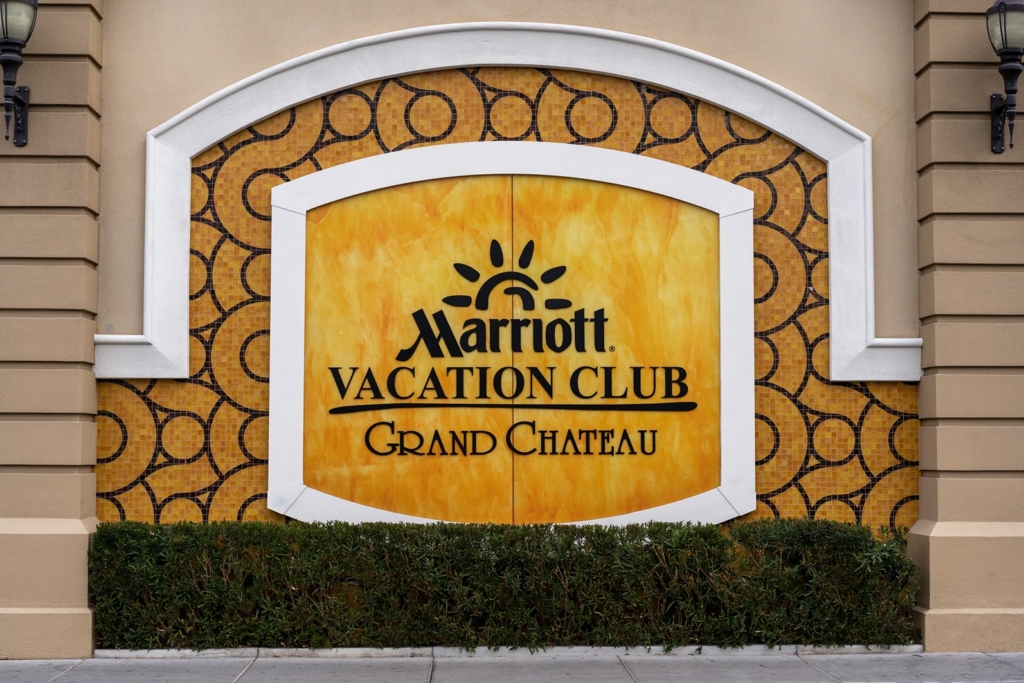 Make sure you research which company you want to own with before you buy one. Benefits and systems vary among the top brands.
Vacation Exchange
If you value traveling far and wide, you'll be pleased to know that timeshares allow a lot of options when it comes to visiting new places. Vacation exchange networks allow members to go to different resorts with their points. Club Wyndham, Disney Vacation Club, and Marriott Vacation Club are all examples of internal exchange networks. You can travel within the brands' networks to their other resorts. For example, if you own in Colorado, you may have the chance to exchange your week for a week in Hawaii.
RCI vs. II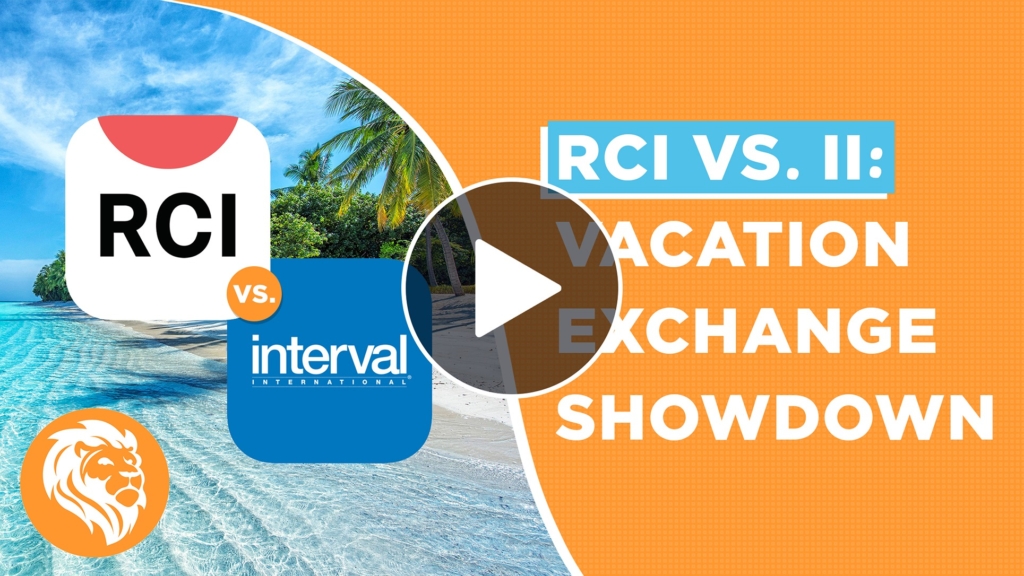 RCI, formerly Resort Condominiums International and Interval International, are the most recognizable vacation exchange networks. These networks are known as external, meaning with ownership AND membership (in one of these networks), you can travel outside of your brand as long as where you want to go is within the external network. Figure out which is the best in our vacation exchange showdown.
Timeshare Buying Tips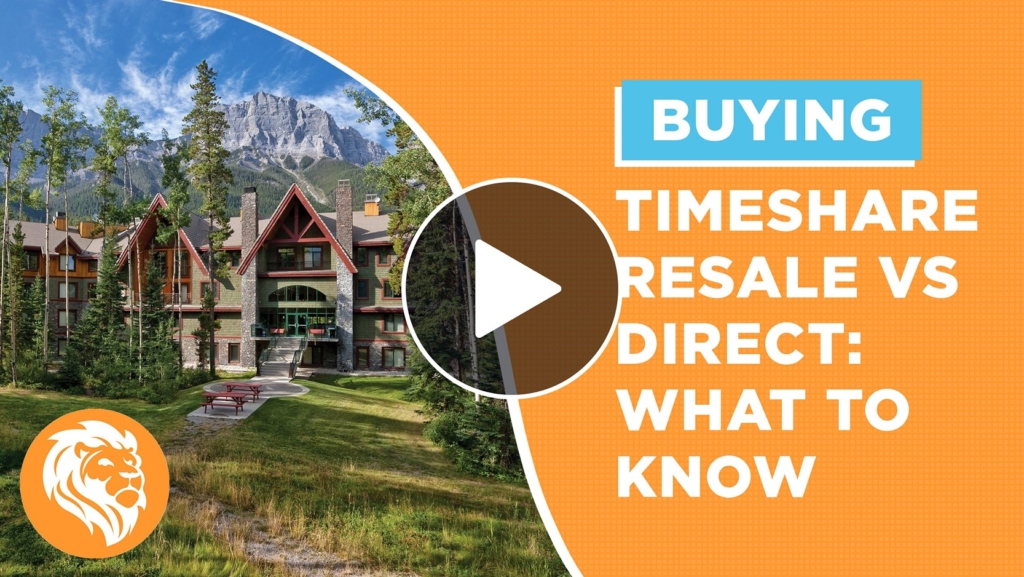 Now that you know how timeshares work, you might want to buy one, but should you buy a timeshare resale or direct? At the end of the day, it is a matter of preference, but we recommend considering the timeshare resale market first. Check out the video to the left to help determine which is best for you and your family!
How Much Does Timeshare Ownership Cost?
According to ARDA, the average cost of a timeshare in 2022 was $23,940. If you're looking to buy a timeshare, the resale market has ownership available at costs way lower than retail. The great thing about resale is that although from the secondary market, it is not second-rate. Brands work hard to keep their units looking luxurious, so you can purchase the same great ownership for less. Knowing the best buying tips is a great place to begin.
Our number one piece of advice is to do your research on choosing the best possible ownership for you. Whether that means you want a fixed week in one location, so you can guarantee your spot every year or points-based ownership so you can travel to new resorts. There truly is a timeshare perfect for everyone's preferences. The major flexibility is just one of many reasons why people still buy timeshares.
Why You Should Work With Fidelity Real Estate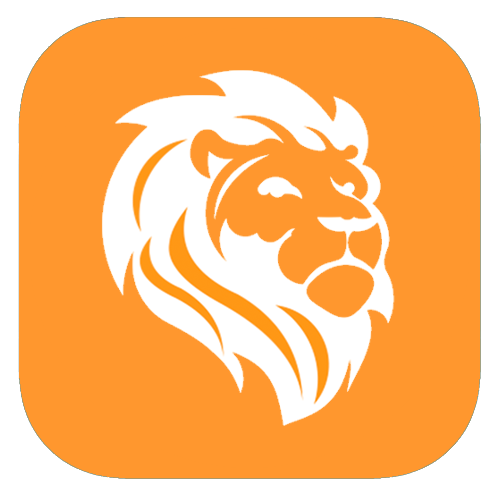 When it comes to navigating the timeshare industry, you'll want to work with a company that's trustworthy. With Fidelity Real Estate, that's exactly what you get. Fidelity Real Estate has been part of the timeshare industry for over 20 years and has an A+ rating with the Better Business Bureau. Plus, as a member of the American Resort Development Association, we follow a strict set of guidelines that helps to keep everyone in the industry safe. As a result, you can trust us when you're ready to buy a timeshare.
Buy a Timeshare With Fidelity Real Estate
Ready to join one of millions of satisfied timeshare owners? Then check out our marketplace! We have listings from all of the best vacation clubs like Hilton Grand Vacations Club, Disney Vacation Club, and Holiday Inn Club Vacations. Whether you want a floating week timeshare or one that's points-based, we'll help you take the vacation of your dreams at one of the top timeshare destinations. If you have any questions about annual maintenance fees, vacation exchange, or anything else about the industry, give us a call at 1-800-410-8326 or [email protected]. Our licensed agents are happy to help!
How to Sell a Timeshare and Avoid Timeshare Scams
There are many options to get out of a timeshare, but if a timeshare exit company advocates strongly against vacation ownership, tells you to stop paying your maintenance fees, or requests large upfront payments, it is wise to be wary and to make sure they are recognized by the American Resort Development Association (ARDA).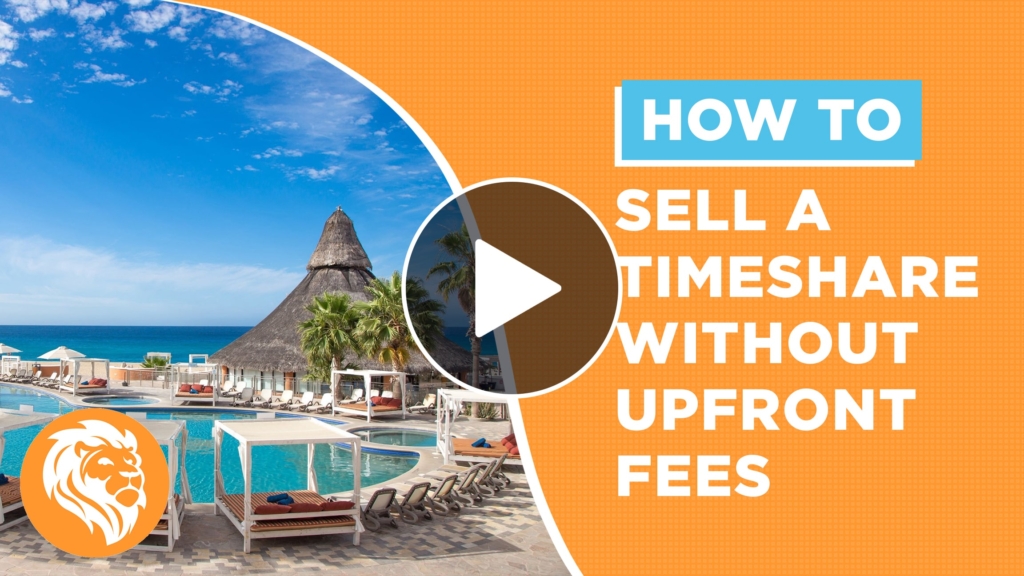 If you're looking to sell your timeshare, we can help with that all the way to close. Since we are real estate agents and timeshare experts, you can trust we'll take care of you! If you'd like to know more about how to sell, be sure to check out our video. Or, to start the process today, fill out the form below.