Whether you are buying a timeshare resale or selling your ownership, the closing process can seem confusing and long. That's why you need a Licensed Real Estate Brokerage to handle timeshare closing services for you. Our agents can guide you every step of the way with efficiency and success.
How Much Does It Cost to Sell a Timeshare?
It shouldn't cost you anything to sell your timeshare. While there are legitimate timeshare resale companies that ask for upfront fees, you should never pay thousands to get out of your ownership. Companies like ours don't charge any upfront fees to list your timeshare for sale.
Normally, the buyer pays for all timeshare closing costs, like title transfer and commissions. In some cases, closing costs can be negotiated between both parties.
If you are ever asked to pay certain fees upfront that cost thousands of dollars, don't ignore the alarm bells. This is likely a scam. A reputable timeshare resale company will never ask you to pay upfront to sell your ownership, especially not thousands of dollars. There have been many timeshare scams where an owner pays thousands in upfront fees only to receive no help in actually selling their timeshare.
Can I Sell My Timeshare On My Own?
You can most definitely sell your timeshare without the help of an agent or resale company. However, we don't recommend doing so. Unless you are familiar with the Right of First Refusal, writing contracts, or communicating with title insurance companies, it can be difficult to finalize the sale of your timeshare without help. Not to mention, most timeshares, even points-based timeshares, are deeded. Timeshares are considered real property, so it's best to have an expert on your side. We recommend contacting a Real Estate Agent who specializes in timeshare rather than a lawyer.
Timeshare Closing Services with Fidelity
As a transactional Real Estate Brokerage, we facilitate the sale of timeshares between buyer and seller. When you make an offer or list your timeshare for sale, our licensed agents can facilitate negotiations, write contracts, and provide other timeshare closing services to finalize the sale.
What is the Right of First Refusal?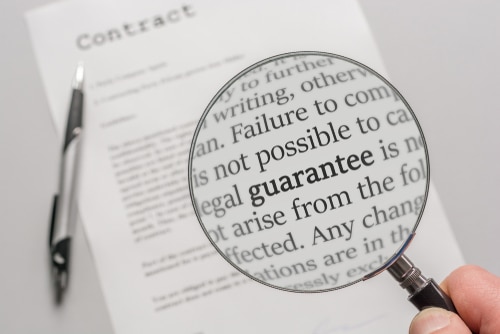 Almost every timeshare contract has a clause referred to as the Right of First Refusal (ROFR). The right of first refusal is an opportunity for resorts or developers to acquire inventory back.
Let's say you are selling your timeshare, and accept an offer from a buyer. Once the terms are agreed upon and contracts are signed, if your timeshare has a ROFR clause, they must be sent to the resort or developer for review under the right of first refusal.
The resort has the right to buy the timeshare back first based on the agreed-upon terms and step in as the buyer. It is called the right of first refusal because the developer has the right to decide first if they want to buy the timeshare or not. Nothing will change for you as the seller, except now you are selling your timeshare back to the resort.
If you are the buyer in this case, unfortunately, you will no longer be able to own this particular timeshare. Any funds or deposits will be refunded, or used towards another sale if you decide to make an offer on another listing. If the resort waives the ROFR, this means we can continue with the sale between original parties.
Transferring Timeshare Title and Ownership
After the contracts pass the right of first refusal, it's time to finalize the sale. We can refer you to a licensed title company that will process the title transfer and send the new documents to the resort and county. This process can take a little while though, but be patient! Your agent will update you every step of the way.
Keep in mind that you should not stop paying your maintenance fees until the resort has confirmed the new ownership. We recommend calling your developer once the title transfer is complete. Just because the title is transferred, doesn't mean the resort has changed the name on file. If your timeshare payments fall behind, it can disrupt the sale and closing process.
Timeshare Closing Costs
All in all, it can be an involved process to close on the sale of vacation ownership. It's absolutely necessary to find timeshare closing services you can trust. Here are some closing costs to expect when it comes time to buy or sell a timeshare:
Admin Fee
Broker Fee
Resort Transfer Fee
Normally, the buyer pays commissions or closing costs. However, terms can be negotiable.
Sell Your Timeshare Without Upfront Fees
If you're ready to sell your timeshare, we're here to help. Call our Licensed Real Estate agents at 407-465-5188 for a free, one-on-one consultation at no obligation to you. We are also available by email at [email protected]. Fidelity Real Estate never charges upfront fees to sell your ownership. Our Licensed Brokerage has over 20 years of experience in the resale industry and a proven history of excellence. We are the Recommended Resale Broker for Disney Vacation Club, as well as the Featured Reseller for Wyndham Destinations.