What do many of the top vacation destinations around the world have in common? They all have Hilton Grand Vacations Club resorts in the name! Many vacation clubs limit owners to particular resorts or regions, but not HGVC! Hilton uses a flexible, points-based system that allows its timeshare owners to visit some of the most incredible destinations in the world! In this post, we'll discuss how HGVC can take you to some of the best vacation locations. We'll also give you some information on what there is to do when visiting the top HGVC locations. Plus, we'll show you how you can save money by buying a timeshare resale!
How Does Hilton Grand Vacations Work?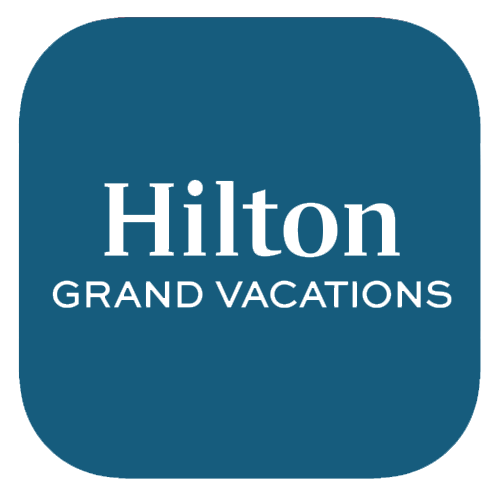 If you're looking for a getaway to a luxury resort with world-class amenities, HGVC could be the best vacation club for you. Hilton is a trusted brand within the hospitality industry, so you can be confident when you decide to become an owner! With Hilton, you will get the opportunity to travel to amazing destinations around the world and receive incredible perks! The flexibility of a points-based timeshare system allows HGVC owners the freedom to vacation the way they want. Owners can choose to return to their home resort every year or can visit any other HGVC location. All Hilton Grand Vacation Club members can also use their points to stay at any Hilton-affiliated resort.
Top HGVC Locations
With locations in some of the top vacation destinations in the world, it's no wonder that Hilton Grand Vacations is a leader within the timeshare industry. From sunny Orlando to the historic Scottish Highlands, there is an HGVC location for every type of vacation. Here are our top HGVC locations!
HGVC at Tuscany Village – Orlando, Florida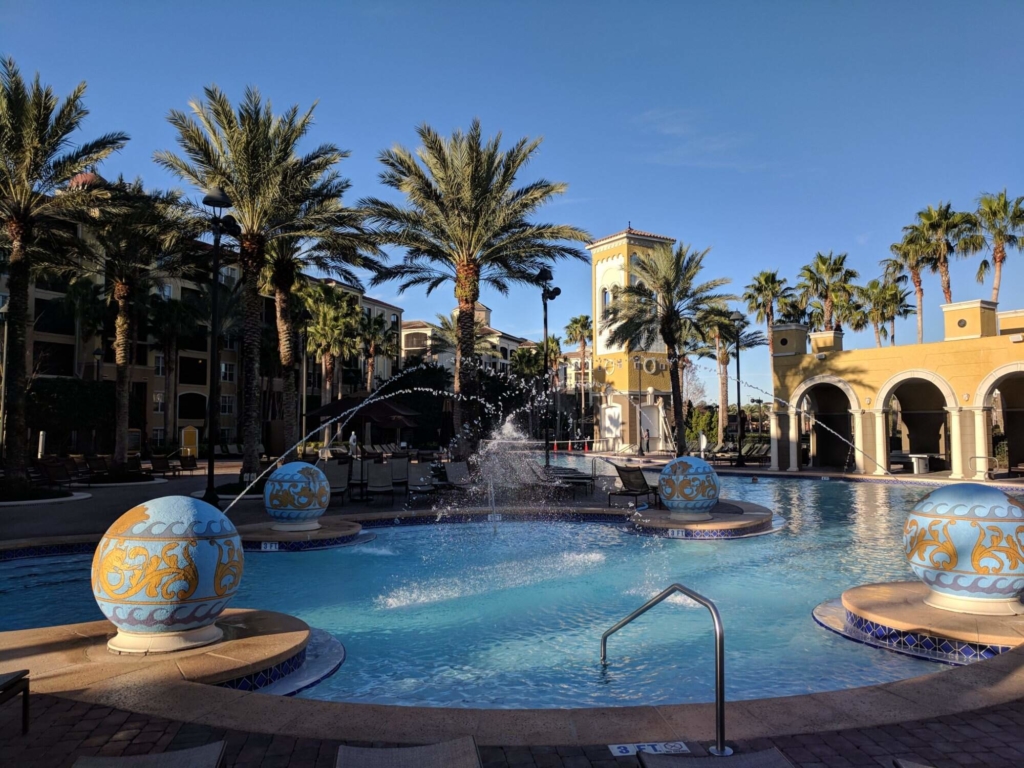 Hilton Grand Vacations at Tuscany Village is one of four amazing HGVC resorts in Orlando! Orlando is the theme park capital of the world and welcomes millions of tourists each year. Hilton offers timeshare resorts near some of the top attractions in the area. HGVC at Tuscany Village is no exception, as its location is just minutes from Walt Disney World. The resort offers daily complimentary shuttle services to the nearby theme parks, so you won't have to worry about transportation. Plus, it's just a short drive away from the Orange County Convention Center! If you're looking for a vacation filled with palm trees, this is an excellent home base. Of course, the location is why you'll visit this resort but the amenities are what will make you come back each year.
HGVC at Tuscany Village offers plenty of amenities to keep the whole family happy. The two outdoor pools are the perfect way to cool off from the hot Florida sun. The hot tubs are the perfect way to relax after a fun day of exploring the parks. The resort's Toscana Poolside Bar is a great spot to grab a cold drink or yummy snack. You'll also be able to relax and unwind at the on-site spa.
Every timeshare villa at Tuscany Village has a full kitchen and spacious living room, so the whole family can hang out comfortably. The villa's private laundry units are super convenient and helpful. This resort offers spacious studio rooms as well as one-, two-, and three-bedroom suites. This means that there is room for every size travel party. These accommodations include a fully equipped kitchen, living area, and king-sized beds. Plus, they have plenty of room for visitors to stretch their legs and can house two to eight guests.
HGVC at SeaWorld – Orlando, Florida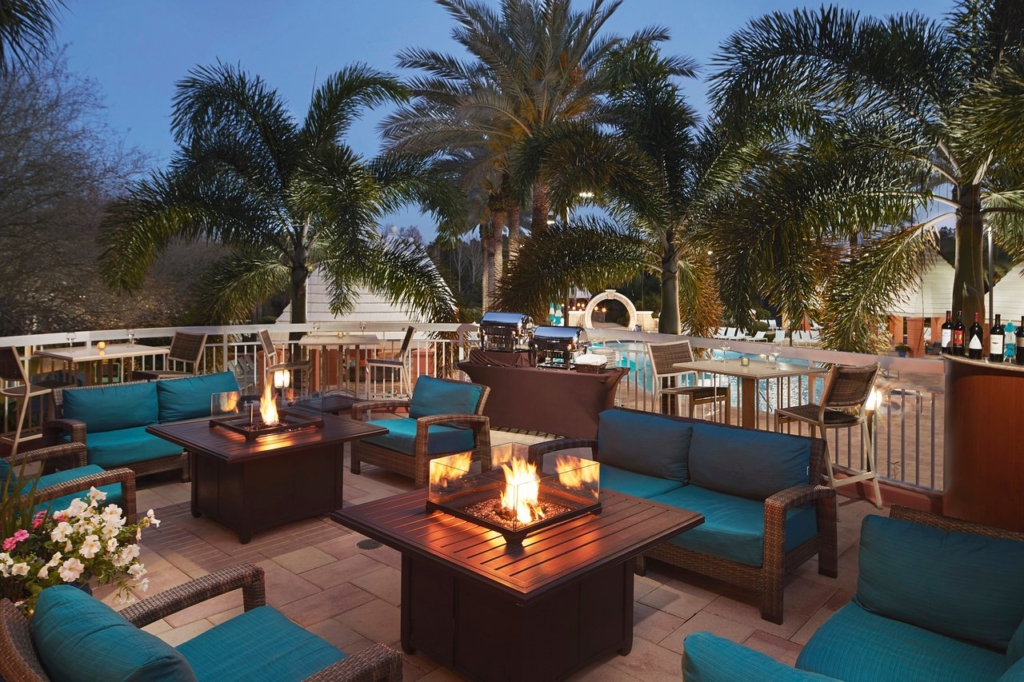 As we mentioned, there are four HGVC in Orlando, and we couldn't NOT mention this beautiful resort. Hilton Grand Vacations Club at SeaWorld is one of the most popular resorts in the area. The resort, as you might have guessed, is located directly across from SeaWorld. This means that the aquatic adventures of SeaWorld, Aquatica, and Discovery Cove are just minutes away! There are free daily shuttles to the nearby parks, including Universal Studios! Shuttles to Disney property from this resort are not complimentary, so plan accordingly.
In addition to the amazing attractions near the resort, this HGVC location has tons of amenities. There are three pools surrounded by palm trees, five hot tubs, and a dazzling waterfall. There is also a playground and children's activity center, so your little ones will have plenty of fun! Meanwhile, adults can stay active at the fitness center and tennis court. There's even a business center if you need to catch up on work. When you're starting to feel a little hungry, head to the Coral Reef Bar & Grille, there you can enjoy delicious sandwiches, burgers, and more.
As you'd expect at a Hilton location, HGVC at SeaWorld has beautiful accommodations. The spacious suites at this resort offer full kitchens, laundry units, a private patio, and more! This resort will instantly become your home away from home upon your first visit!
Learn more: Top Things to Do in Orlando!
HGVC at the Flamingo – Las Vegas, Nevada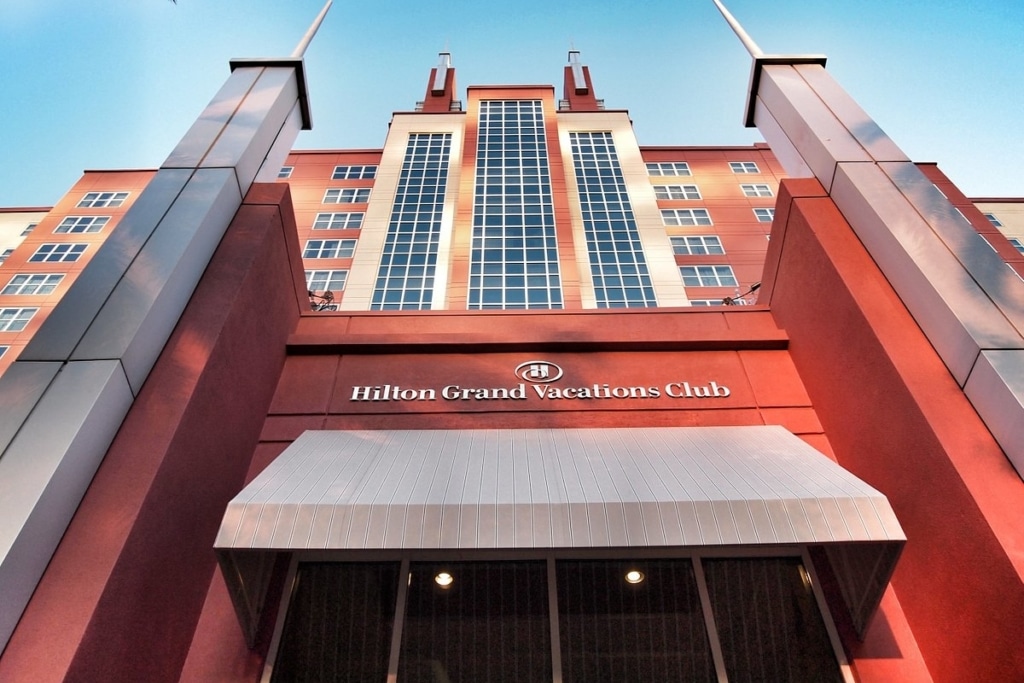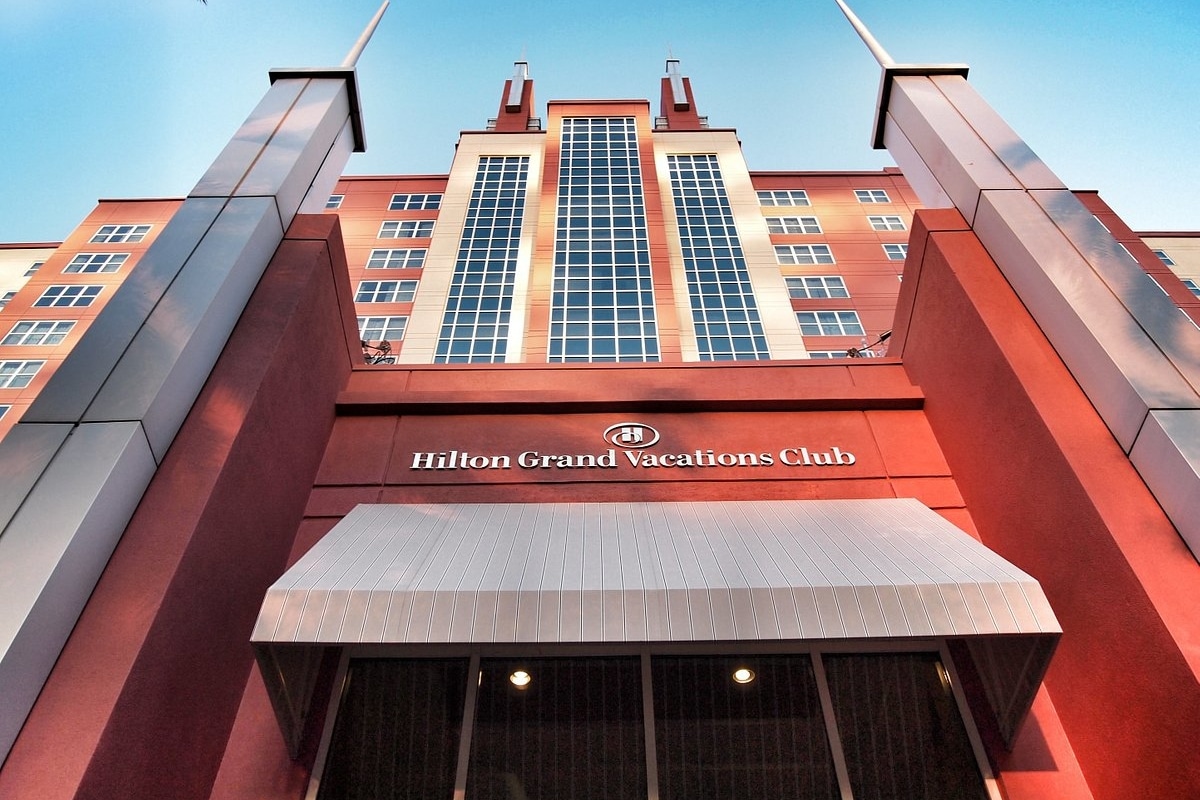 When you're ready to press your luck (or just relax) in Las Vegas, Hilton Grand Vacations has got you covered. There are multiple amazing HGVC locations in Las Vegas, so Hilton owners are spoiled for choice! Hilton Grand Vacations at the Flamingo is the perfect desert oasis in Sin City. This resort offers such a relaxing time that you might just forget you're within walking distance of the world-famous Las Vegas Strip and the Las Vegas Convention Center. The Flamingo is a 15-acre resort area with tons of amenities for guests to enjoy.
A vacation to HGVC at the Flamingo will be one to remember! In addition to being just moments from all that the Las Vegas Strip has to offer, the resort has plenty for guests to do. The resort's outdoor pool and beautiful waterfalls create a tropical paradise for owners. The seasonal Oasis Pool Bar offers specialty drinks and delicious smoothies, perfect for those hot Las Vegas summers. There is also a fitness center for those looking to stay active while on vacation.
Hilton Grand Vacation Club at the Flamingo offers spacious timeshare villas, so owners have plenty of room to fully unwind. There are studio, one-, and two-bedroom villas available which can cater to up to six guests.
HGVC at Anderson Ocean Club – Myrtle Beach, South Carolina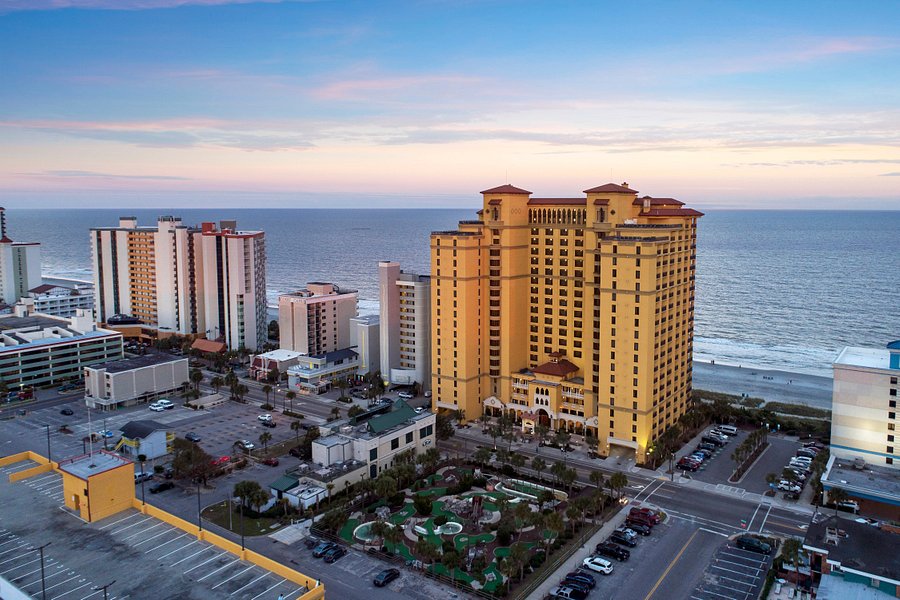 Hilton Grand Vacations Club resorts in Myrtle Beach are all beachfront and put owners right in the heart of the fun. HGVC at Anderson Ocean Club has an amazing location directly on the beaches of The Grand Strand. The Grand Strand is the 60-mile stretch of stunning beaches in South Carolina. These beaches, along with Myrtle Beach's amazing boardwalk, attract millions each year! Myrtle Beach offers visitors the best of both worlds because you can choose to either relax on the beach or visit one of the many buzzing attractions.
Hilton Grand Vacations Club at Anderson Ocean Club is a great resort for the whole family! The resort offers lots of oceanfront fun, including two pools, a lazy river, and a bar. There is also a sundeck with amazing ocean views, which is the perfect spot to relax and soak up the sun. The resort is just minutes from Myrtle Beach's amazing shopping, dining, attractions, and golf courses!
The timeshare suites at this resort range from studios to 3-bedroom villas. All of these suites have full kitchens and balconies with beautiful views of Myrtle Beach. There are dining tables in each of the suites, so the whole family can gather for a meal.
Learn more: Things to Do in Myrtle Beach: The Beach and Beyond!
The Hilton Club New York – New York City, New York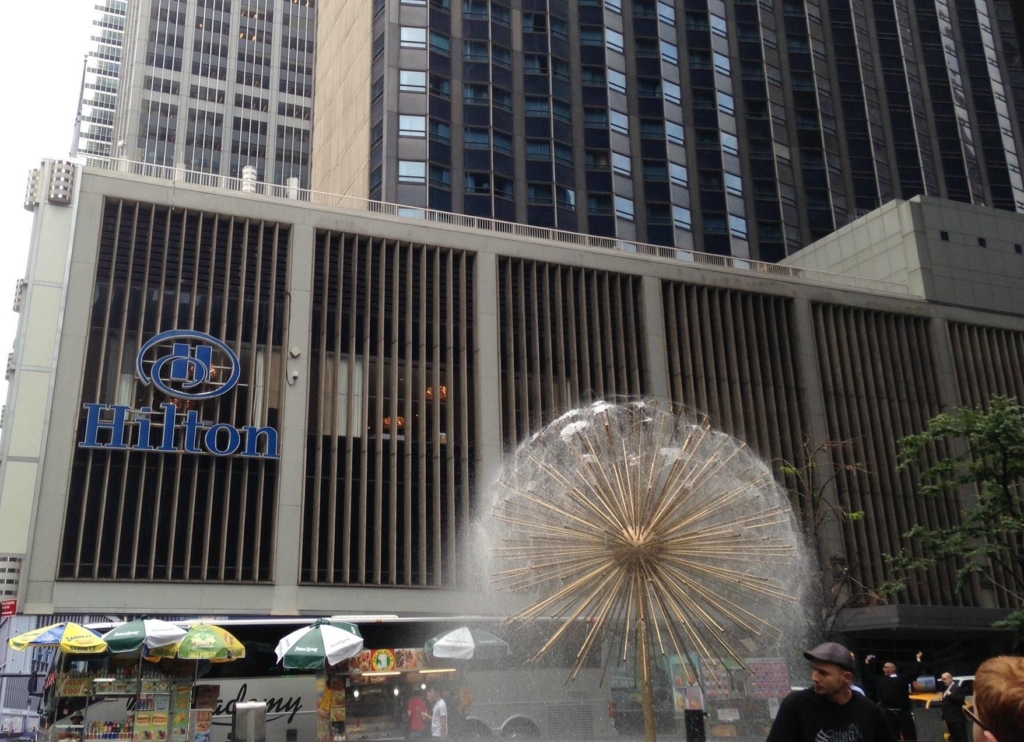 If you're looking for a big-city adventure, it doesn't get better than NYC. The Hilton Club New York offers guests a quiet retreat in the heart of Manhattan. This Hilton Grand Vacations resort features some luxurious amenities like a lounge for owners and a fitness center to help you keep up with routines even when you're on vacation. You'll also find plenty of dining areas here, like the Herb N' Kitchen, which features brick oven pizzas and artisanal sandwiches. You can also sip your favorite cocktails at Bridges Bar, which pays tribute to Manhattan's iconic seven bridges.
Like all Hilton Grand Vacations locations, this family-friendly property has easy access to many of the most popular attractions in the area. The Hilton Club New York is opposite the Museum of Art, two blocks away from the Rockefeller Center and Radio City Music Hall, and it's just a short walk from Central Park.
Another benefit this location shares with other HGV properties is that it's got plenty of spacious accommodations to suit different kinds of groups. Guests have their choice of spacious studio, one, and two-bedroom suites. First, the studio offers guests a king-sized bed to house up to two guests. Next, the one-bedroom suite adds a queen sleeper sofa to hold up to four guests. Last but not least, the two-bedroom suite boasts everything you'll find in the one-bedroom suite, along with an additional king-sized bed to accommodate up to six guests.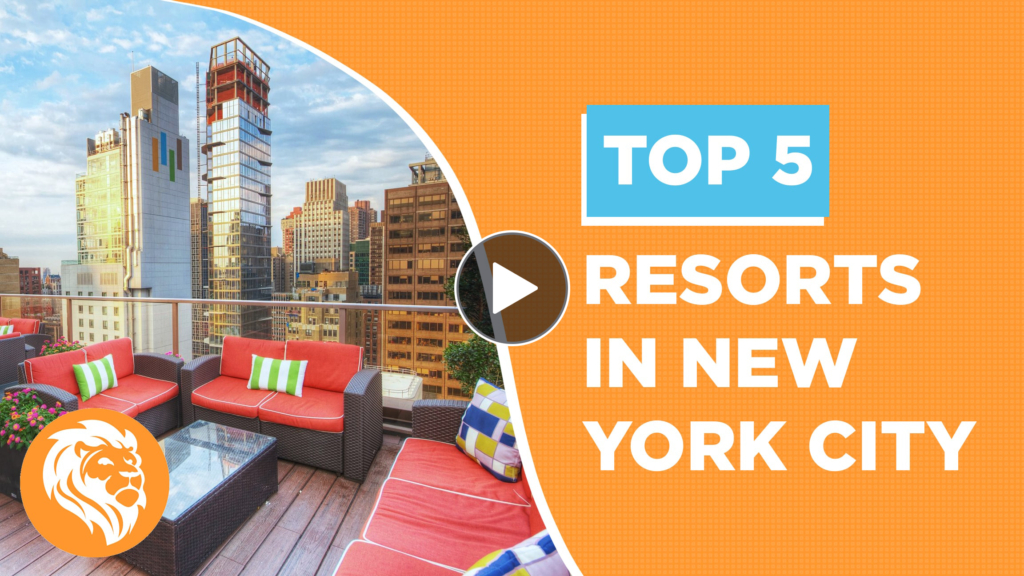 Want to learn more about the best places to stay in New York? Then check out our video, "Top 5 Best Resorts in New York City."
Kings' Land by HGVC – Waikoloa Village, Hawaii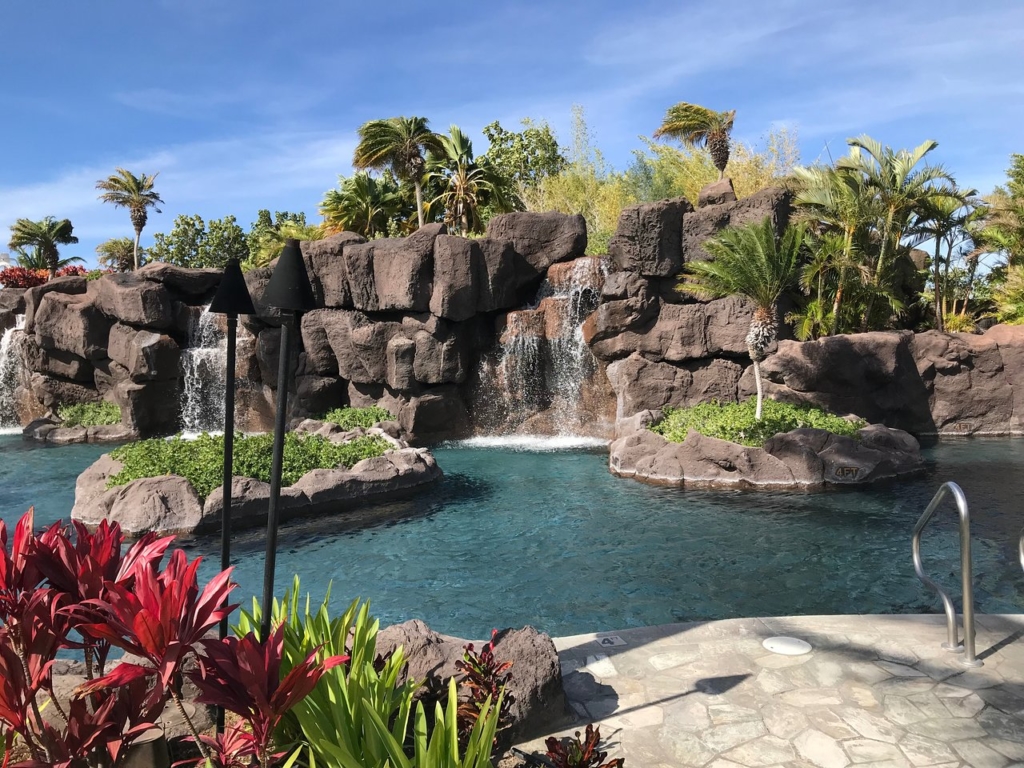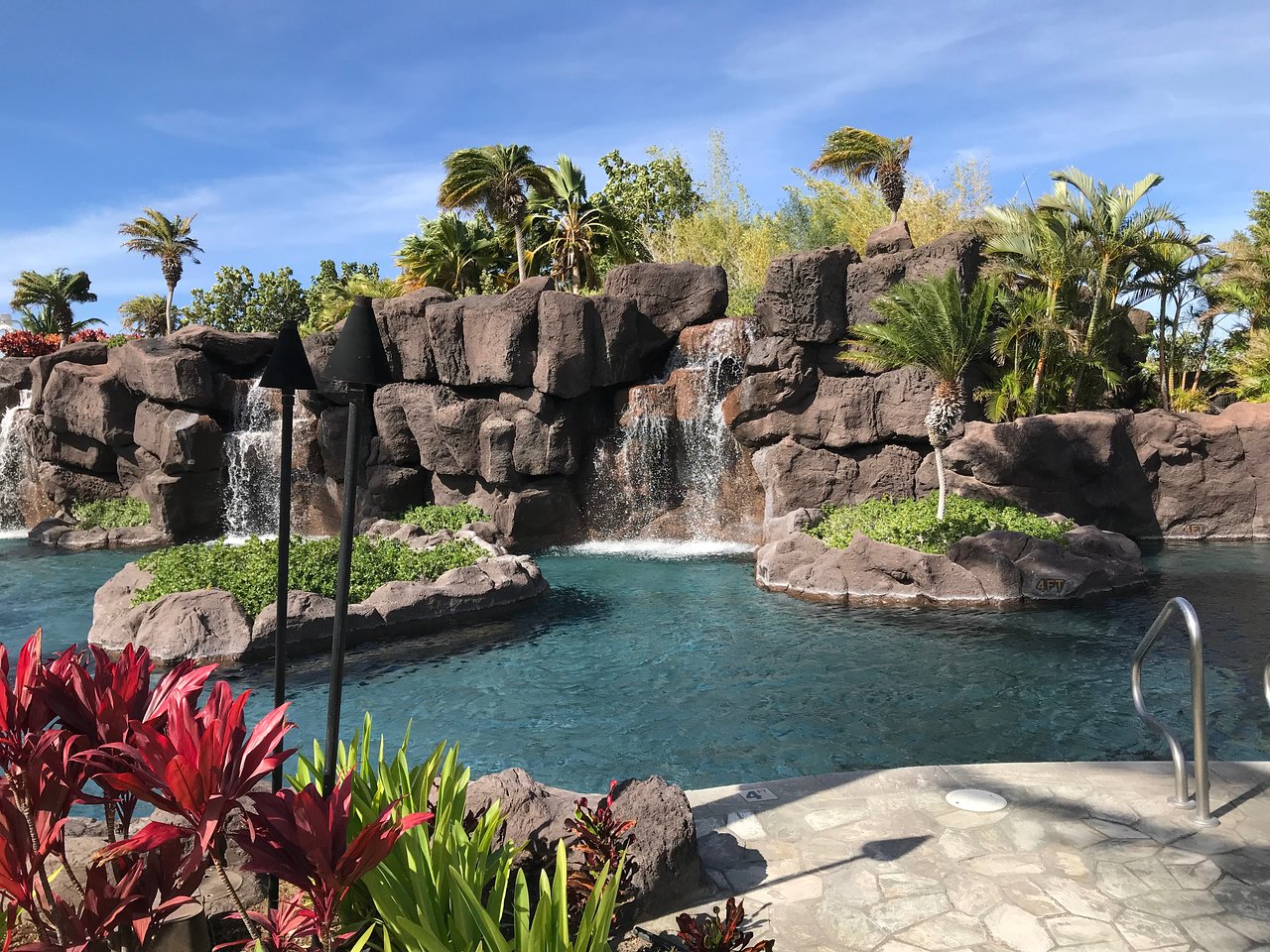 Hilton Grand Vacations has many beautiful options if you're looking for a yearly vacation at a timeshare in Hawaii! There are Hilton timeshare locations on many of the Hawaiian Islands, but HGVC at Kings' Land on the Big Island is one of our favorites. This resort is covered in lush greenery and is truly a tropical escape for Hilton owners. Kings' Land is surrounded by natural beauty, so guests will have amazing views from all around the resort. Guests can enjoy views of Mauna Kea, a dormant volcano that is Hawaii's highest point.
Hilton Waikoloa Village is quite close to Kings' Land and is a great place to go for shopping or dining. There is a shuttle service to Waikoloa Village, so guests can easily access the resort's lagoon or spa. Kings' Land also has relaxing amenities, including sand-bottomed pools and world-class golf courses. Guests can also enjoy locally-inspired food at either the Pool Bar or Bistro & Lounge.
This resort offers spacious one-, two-, and three-bedroom suites that have all of the comforts of home. To take in the stunning Hawaiian scenery, step out onto your private lanai.
HGVC at Craigendarroch – Ballater, Scotland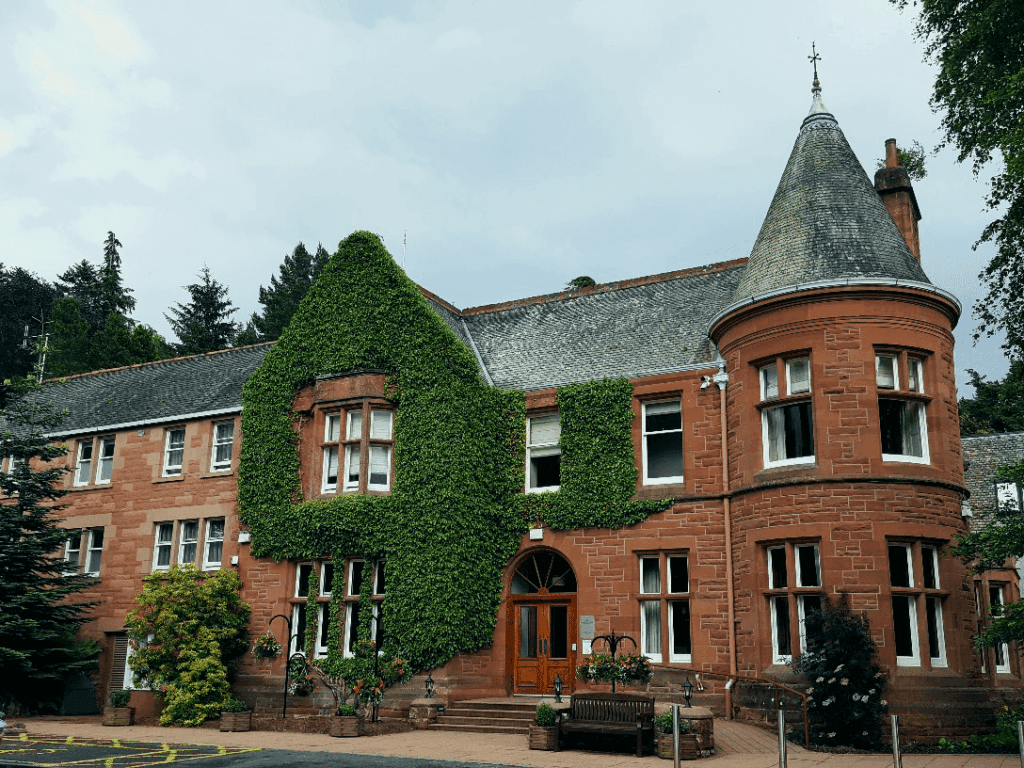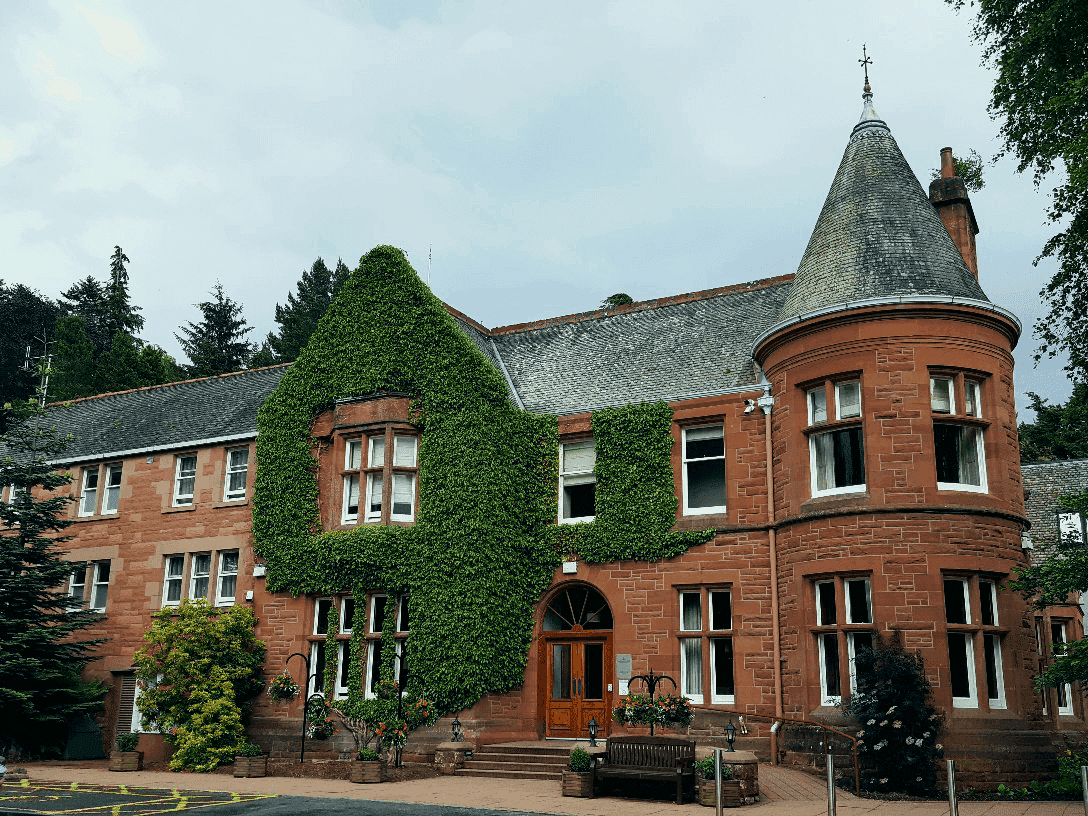 Being a Hilton Grand Vacations owner means that you can travel the world with ease! One of the many international locations worth visiting is HGVC at Craigendarroch. This beautiful resort is nestled in the rolling green hills of the Scottish Highlands. This historic Victorian resort was once a country house for the elite and is just a few miles from the Queen's summer home. This is the place to visit for an authentic Highlands vacation.
The resort offers many luxe amenities for visitors, including a spa and indoor pools. This HGVC location is close to Cairngorms National Park, so not only will guests get beautiful wooded views, but it will also be close to many fun outdoor activities. Guests can hike the nearby trails or enjoy other activities like fishing, golf, and horseback riding. Craigendarroch also offers a beautiful restaurant called The Keiller Brasserie. There, guests can enjoy delicious traditional cuisine made with fresh local produce.
HGVC owners will live like royals at this beautiful location. Hilton Grand Vacations at Craigendarroch offers stately timeshare suites. The studios, one-, and two-bedroom suites all include full-size refrigerators, amongst other kitchen essentials.
Why Do Owners Love HGVC Locations?
Hilton Grand Vacation Club members experience a ton of benefits. In addition to having access to all of HGVC's resort locations, owners experience many exclusive perks.
Hilton Honors
Hilton Honors is a loyalty program available to anyone. However, there are exclusive benefits available only to HGVC owners. In short, Hilton Honors allows owners to earn points for perks and free stays at many properties. There are different perks based on which tier you qualify for. HGVC owners automatically have Elite status.
Hilton Honors points can be used for free hotel stays, to book flights or rental cars, and more! Owners can also convert their Club Points for HHonors points to use at Hilton hotels.
Travel Beyond HGVC Locations With RCI
Hilton Grand Vacations Club is an affiliate of RCI, which means that owners can travel beyond HGVC locations with ease. RCI is the largest vacation exchange network, so owners can trade their Hilton Club points for a stay at any resort within RCI's catalog. There are more than 4,000 resorts to choose from in nearly 100 countries! This is a great perk of being an HGVC owner because it really opens up your travel possibilities. Become a member of RCI to take your vacations to places you've only dreamed of!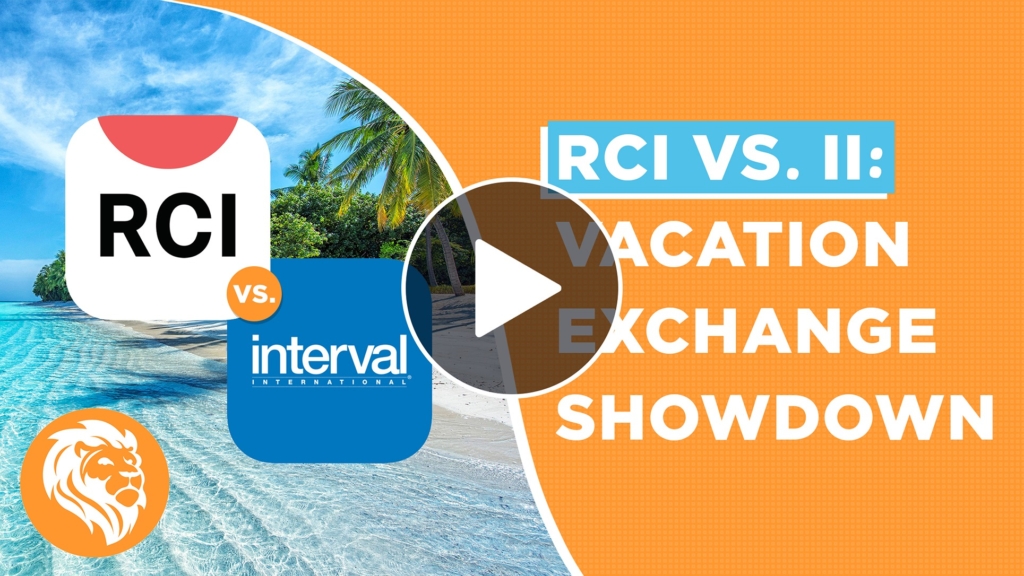 Want to learn more about RCI? Then check out our video, "RCI vs. Interval International: Vacation Exchange Showdown."
Hilton ClubPartner Perks
ClubPartner Perks is a program that all HGVC owners have access to. The program allows Hilton timeshare owners to book exclusive vacation experiences. These experiences include access to yachts, RVs, and more! ClubPartner members can also join in on Hilton Grand Adventures. This program provides members with exclusive trips such as private tours of the Greek Isles or sailing aboard a luxury cruise ship.
HGV Max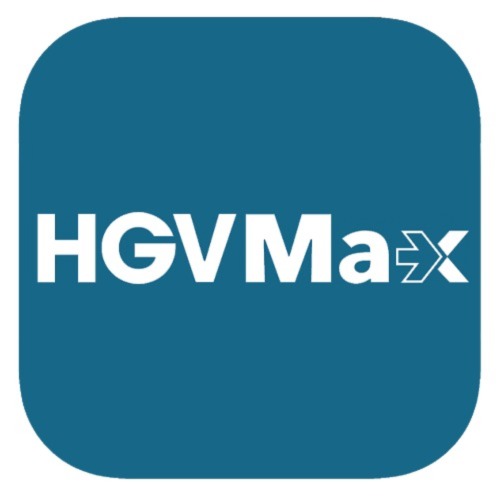 Hilton Grand Vacations Max, known as HGV Max, is the newest Hilton program that allows owners more flexibility than ever. This is the most expansive membership expansion ever by Hilton and will give members of HGV Max access to all of the resorts offered by Hilton Grand Vacations, as well as all Diamond Resorts properties. It also offers owners an expanded list of benefits! If you are a curious person who loves seeing new and interesting places, HGV Max is worth it.
HGVC Timeshare Locations For Sale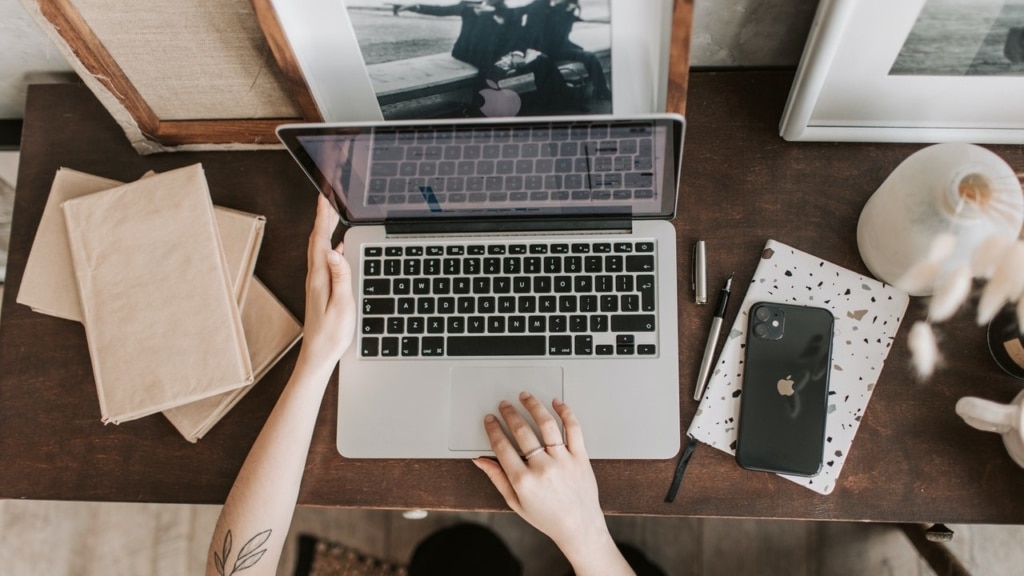 Ready to make a yearly trip to one of the HGVC resort locations? Then check out our marketplace! You can browse our Hilton Grand Vacations timeshares for sale. Then, when you've found the right listing for you, simply make an offer! Vacation Ownership has never been so easy! Not to mention, the resale prices of timeshare are generally way lower than retail. We know that deciding to buy a timeshare can be daunting, but we're here to help. We can help you find the perfect vacation ownership for your family without any pressure. You can contact our experienced team of licensed agents directly at 1-800-410-8326 or email us at [email protected].
Sell Your HGVC Timeshare Location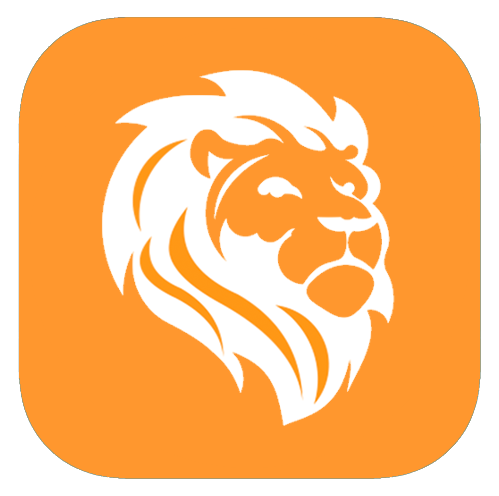 On the other hand, if you're already a timeshare owner who doesn't want to keep their Hilton Grand Vacations Club ownership, we can also help you! At Fidelity, we've helped owners sell their timeshares for over 30 years, and as a member of ARDA, we follow a strict set of ethics that helps to keep everyone in the industry safe. This means that when you work with Fidelity, you'll be in good hands. What are you waiting for? Contact us or fill out the form below to get started today!