Vacation ownership offers a lot of benefits. A lifetime of vacations, excellent amenities, convenient locations, and more. Wouldn't it be great if it offered you options, too? With Silverleaf Resorts, you'll have dozens of options right at your fingertips. From Texas to Florida, and plenty of places in between, Silverleaf owners can look forward to all kinds of adventures. Interested in this brand? Then you've come to the right place! Here's why Silverleaf Resorts is the gold standard for vacation ownership.
Silverleaf Resorts Offers Plenty of Flexibility
One of the biggest benefits Silverleaf owners enjoy is flexibility. Silverleaf Resorts has a flexible system that allows families to exchange their Silverleaf timeshare for other resorts in the network. So you can try skiing for one year and take a beach trip during the next. Not to mention, Silverleaf Resorts are also affiliated with RCI, one of the biggest vacation exchange programs in the world. As a result, you'll be able to trade your stay at a Silverleaf resort for one of the thousands of other RCI-affiliated resorts around the world. If you own a timeshare at an RCI-affiliated resort, all you need to do is pay the membership fee and you're good to go! Gone are the days when timeshare owners could only visit their own resort at the same time each year. The future is filled with flexibility!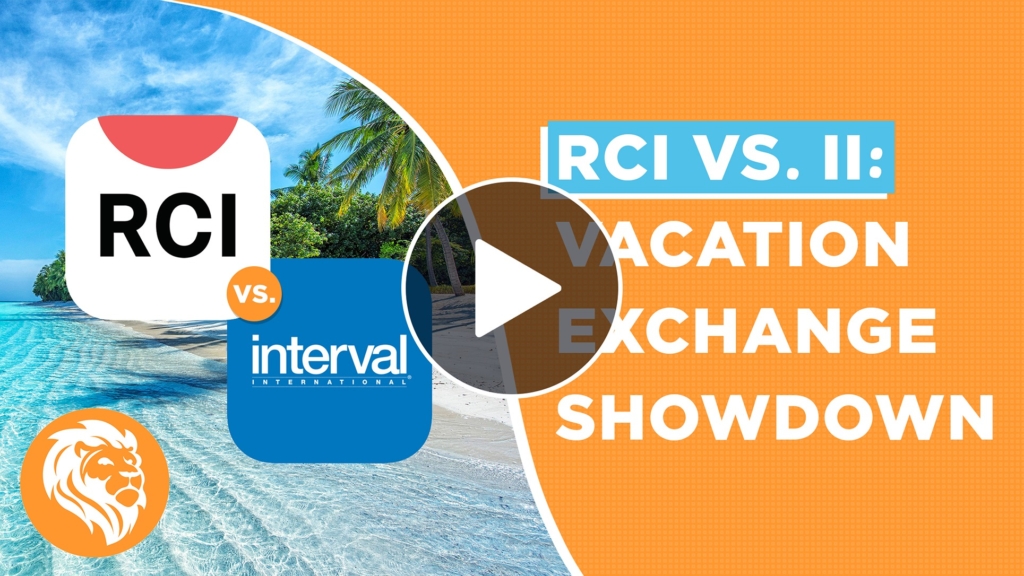 Want to learn more about vacation exchange? Then check out our video, "RCI vs Interval International: Vacation Exchange Showdown."
Silverleaf has Plenty of Fantastic Resorts
What good is flexibility if the options aren't up to par? Fortunately, every Silverleaf resort is top-notch. As a Silverleaf owner, you'll enjoy great amenities at every family-friendly location. You'll also have more than enough room to stretch your legs in. If you're looking for vacations that are both fun and affordable, these timeshares are perfect for you. Here are just a few of the best resorts in the brand's network.
A List of States With Silverleaf Timeshare Resorts
Florida
Texas
Georgia
Illinois
Massachusetts
Missouri
Texas
Fox River Resort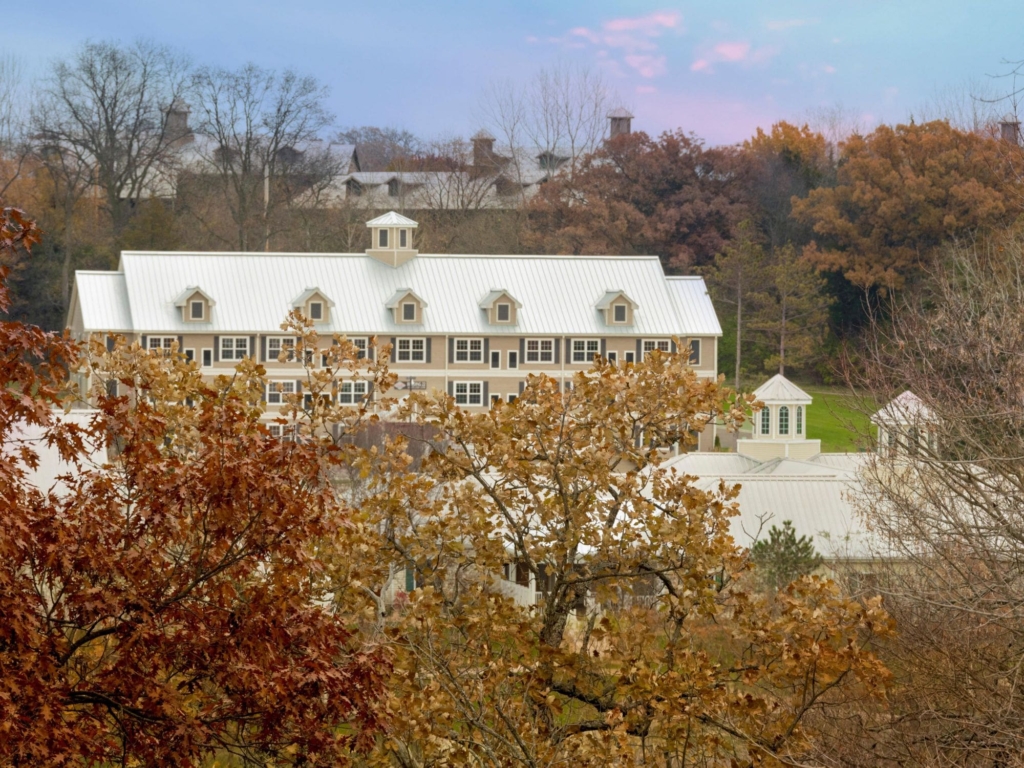 Want to be close but not too close to Chicago? Then Fox River Resort is perfect for you. You'll find this Silverleaf resort in the beautiful rolling hills near Starved Rock State Park. Take a dip in the outdoor and indoor pools or check out Pirate's Cay Indoor Water Park. This park has waterslides, a lazy river, and a pirate ship for the little ones to explore. When you want a break from the water, you can enjoy some family fun at the arcade or putt your way to victory at the mini golf court. You can also get a quick bite to eat at the on-site restaurant with some classic American favorites.
For accommodations, you'll be able to kick back and relax in either a studio or two-bedroom villa. The studio suite comes with a fully equipped kitchen and two queen-sized beds to accommodate up to four guests. As for two-bedroom villas, you'll find a king-sized bed, queen-sized bed, and queen sleeper sofa. Additionally, this villa features a balcony or patio so you can enjoy some fresh air and a great view of the gorgeous Illinois countryside. This is a more spacious villa suited for larger groups, and it can hold up to six guests.
Oak n' Spruce Resort in the Berkshires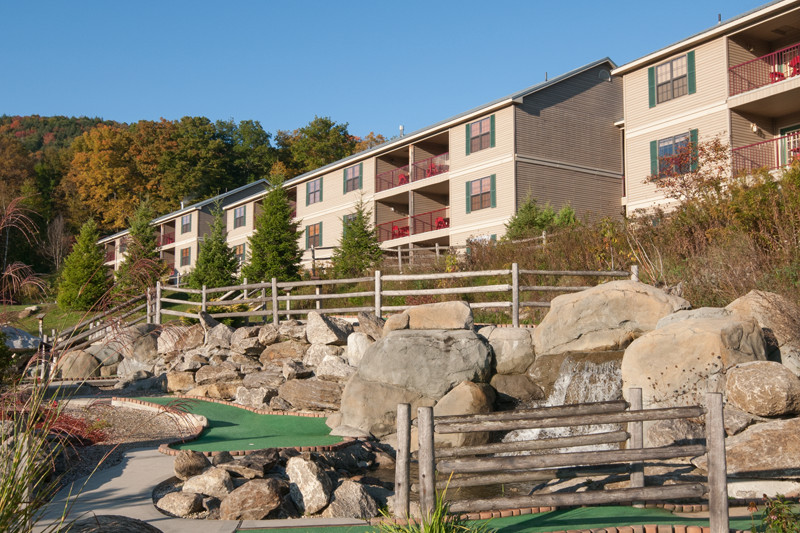 From serene forests to clear blue lakes, the Berkshires are filled with the beauty of nature. Silverleaf has a great resort in this idyllic corner of New England: Oak n' Spruce Resort in the Berkshires. This resort features two indoor pools, an outdoor pool, and a hot tub for a quick dip after exploring the Appalachian Trail. One of these pools is even home to a Tiki Bar! Speaking of bars, anyone looking for a good drink should try the Bear Tree Bar. Sports courts and a fitness center are also available to help you stay active. Golf fans of all ages can enjoy a few rounds at the Oak n' Spruce's 18-hole mini golf course. Then for something a little less active, be sure to check out the on-site movie theater.
You'll find plenty of options for accommodations as well. Guests have their choice of a one, two, or three-bedroom suite. The one-bedroom suite offers a queen-sized bed and queen sleeper sofa to hold up to four guests. Next, the two-bedroom suite has two king-sized beds to go along with a sleeper sofa and can accommodate up to six guests. Last but not least, the three-bedroom presidential suite boasts two king-sized beds, a queen-sized bed, and a sleeper sofa. With so much room to stretch your legs, this massive suite has enough space for eight guests. Perfect for a large family trip! No matter which suite you choose, you'll enjoy a full kitchen and balcony or patio.
Learn more: New England in the Fall: Where to Travel!
Hill Country Resort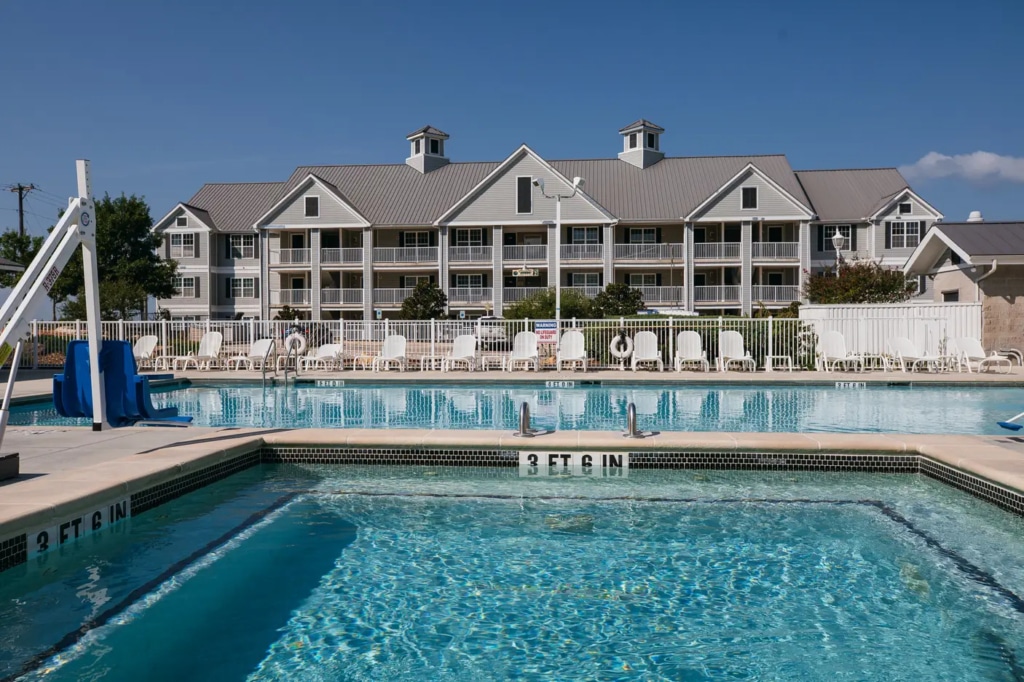 Looking for a cozy countryside retreat? Then check out the Hill Country Resort. Like the Oak n' Spruce Resort, this Silverleaf resort boasts an 18-hole mini golf course. Guests can also enjoy not one, not two, but five swimming pools located across the resort. If you're feeling a bit hungry but don't want to head out for a meal, Hill Country has you covered. The Hill Country Resort Grill, located on-site, serves juicy burgers alongside queso, guacamole, and salsa. It's a restaurant with flavors inspired by the Texas Hill Country itself, so you'll really get a taste of the area. Meanwhile, the Oasis Bar gives guests a view of Canyon Lake while they sip on a locally inspired drink from an expansive menu. Finally, if you'd rather whip up some food yourself, the resort offers charcoal barbecue grills for anything you'd like to make.
Hill Country Resort's luxurious villas have everything you'll need for a relaxing stay. The villas range in size from one to three bedrooms in size. First, the one-bedroom villa has a king-sized bed and pullout sleeper sofa to house four guests. Next, the two-bedroom villa adds a queen-sized bed to bring the max occupancy up to six guests. Finally, the three-bedroom villa boasts two king-sized beds to go with the sleeper sofa. Overall, this villa can accommodate a whopping ten guests. All of these villas come with a full kitchen, a toasty fireplace, and a balcony or patio.
Orlando Breeze Resort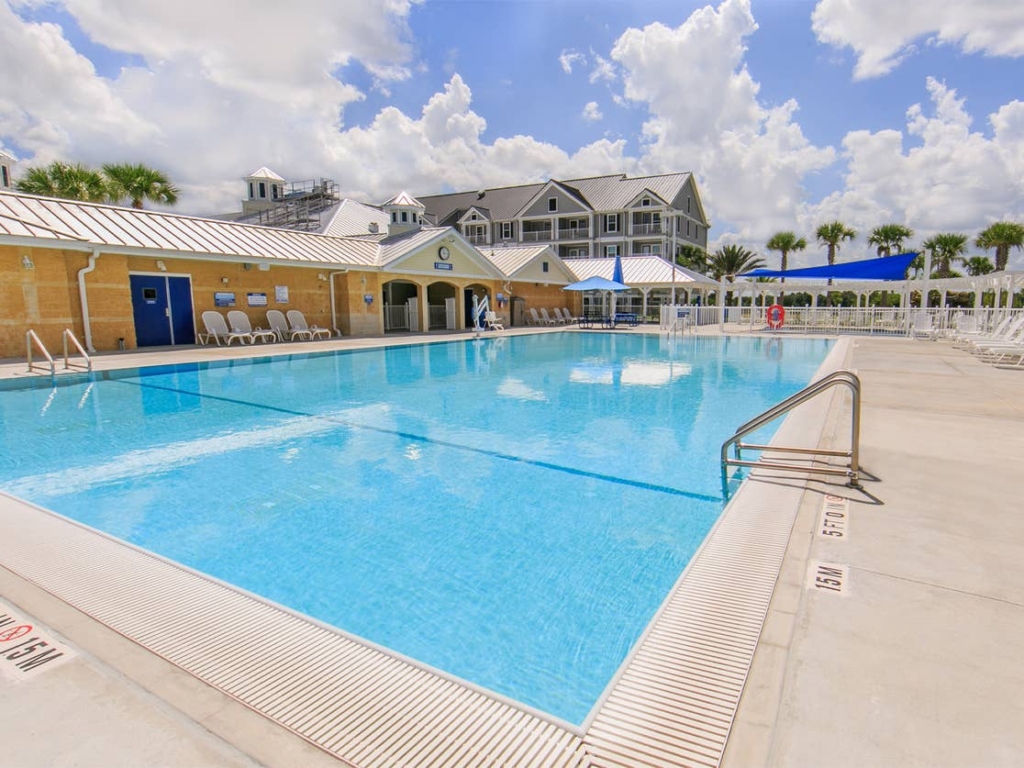 While the countryside is great, some families like vacations with a little more noise. If that's the case for you, you're sure to have a great time at Orlando Breeze Resort. At Orlando Breeze, family fun is the name of the game. You can swim, lounge, and play at the outdoor pools. Speaking of water, you can practice your swing at the mini golf course, which is surrounded by a babbling brook and a beautiful waterfall. Or make every night movie night at the on-site theater. You'll also be able to grab a quick bite to eat at the cafe. Of course, if you're visiting the theme park capital of the world, you're likely there for the thrills of the parks. Fortunately, this Silverleaf resort has you covered! Owners who stay here are within driving distance of Disney World, Universal, and Seaworld.
The accommodations are just as great as the location itself and have more than enough space for you and your family. End your nights in either a one-, two-, or three-bedroom villa. The one-bedroom villa has a king-sized bed and sleeper sofa to house up to four guests. Meanwhile, the two-bedroom villa features a queen-sized bed to go with everything you'll find in the one-bedroom. This extra space gives you enough room to house six guests. Last, but not least, the three-bedroom villa takes the massive list of amenities from the two-bedroom and adds another queen-sized bed for extra measure. As a result, this villa can accommodate up to eight guests. Each of these villas also comes with a full kitchen, a balcony or patio with a great view of Orlando, and a washer and dryer for all your laundry needs.
Learn more: Top Things to Do in Orlando Other Than Theme Parks!
Buy a Silverleaf Resorts Timeshare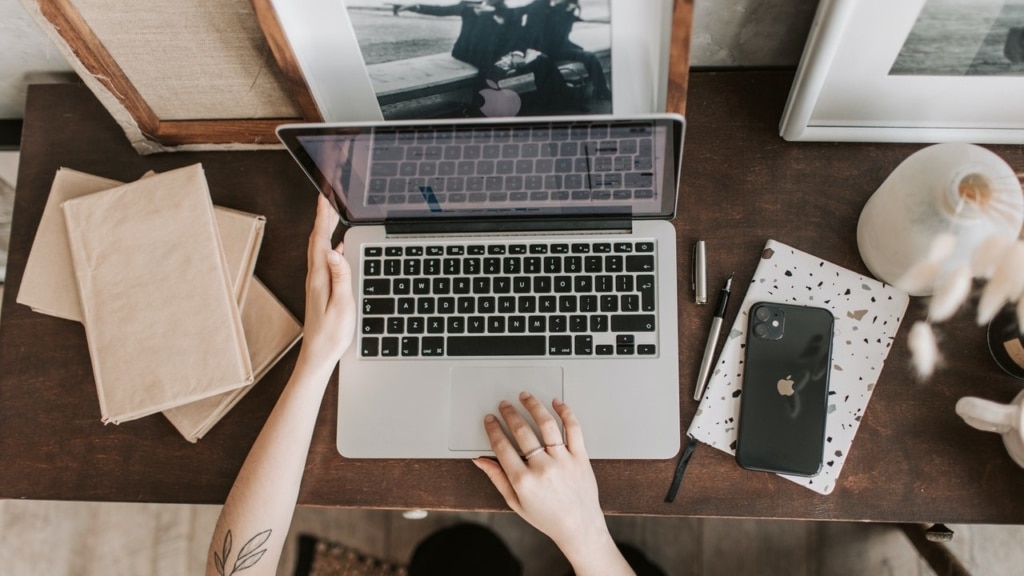 Ready to enjoy the vacation of your dreams? Then consider buying a Silverleaf timeshare on the resale market. When you buy a timeshare resale, you and your family will get to enjoy a lifetime of vacations with Silverleaf Resorts but for a lower cost. It's a great way to enjoy vacation ownership each year without breaking the bank. No need to worry about sitting through a timeshare presentation, you can handle this easy process from the comfort of your own home. What's not to love?
If you're interested in buying a Silverleaf timeshare on the resale market, check out our marketplace! We have listings for many of Silverleaf's best resorts alongside other brands like Westgate, Marriott, Disney Vacation Club, and more! Once you find a timeshare you like, just make an offer, it's really that simple!
Sell Your Silverleaf Resorts Timeshare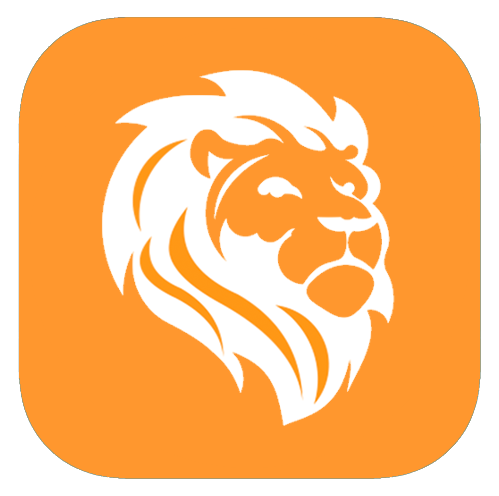 On the other hand, if you're a Silverleaf owner and no longer want your timeshare, we can help! At Fidelity Real Estate, we've helped owners sell their timeshares for over 20 years. We understand that safety from timeshare scams can be a concern for many people, which is why we're a member of ARDA, an organization that helps keep everyone in the timeshare industry safe. When you work with Fidelity Real Estate, you can rest assured that you're in good hands as you sell your Silverleaf timeshare. If you have any questions or need more information, feel free to contact our licensed agents! You can email us at [email protected] or call us at 1-800-410-8326. We're always happy to help!