Are you tired of cramped hotels with no room to stretch your legs? Are you frustrated with having to scramble to book hotels for your vacation destination? If the answer to any of these questions is yes, then it's time you took a look at Westgate Resorts! These resorts offer a luxurious experience with spacious suites, world-class amenities, and convenient locations next to popular attractions. What's not to love? You'll find these properties in a diverse range of locations across the U.S. In fact, there are 22 Westgate resorts to choose from. With so many top-notch options, choosing just one resort to call your home away from home may seem a bit challenging. No worries, we're here to help! Here are the top Westgate timeshare locations for your dream getaway.
An Overview of Westgate Timeshare Locations
Branson, MO
Cocoa Beach, FL
Gatlinburg, TN
Las Vegas, NV
Myrtle Beach, SC
Orlando, FL
Park City, UT
River Ranch, FL
Williamsburg, VA
Westgate Vacation Villas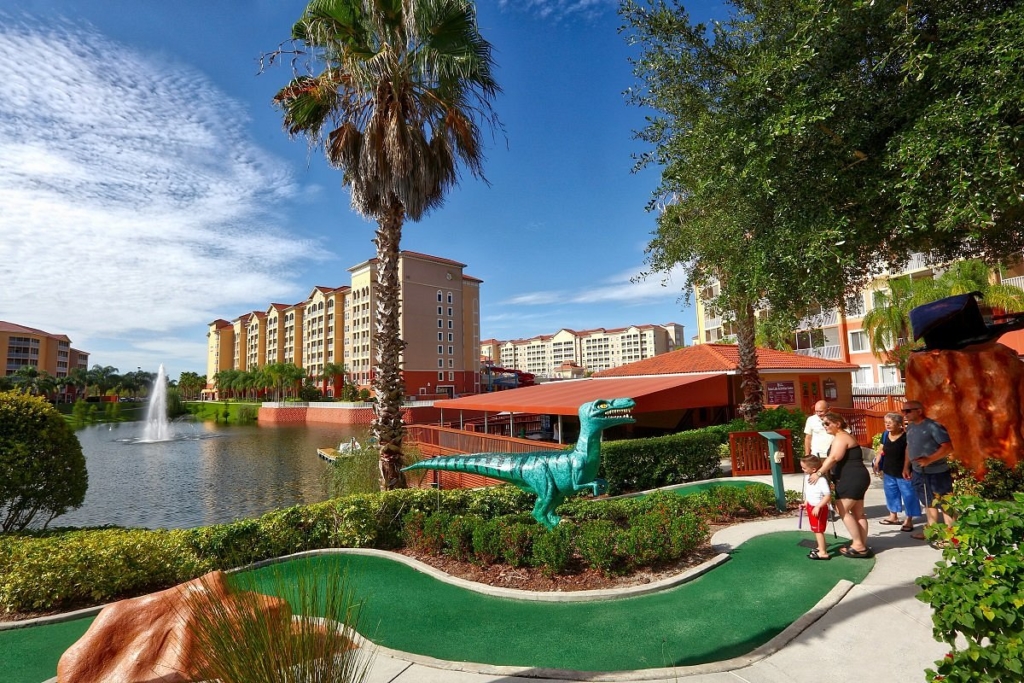 What better place is there to start than Westgate Resorts' very first timeshare location? Westgate Vacation Villas is where it all began, and you can see the care that the company puts into making this resort the best it can be. You'll find this resort just three miles away from Disney World in Orlando, Florida. Aside from its convenient location next to the biggest theme park in the world, Westgate Vacation Villas features plenty of great amenities. You'll find a water park with multiple pools, water slides, and a lazy river, the perfect place to cool off after a day in the Florida heat. You can also embrace your competitive side at the mini golf, volleyball, basketball, and tennis courts. Last, but certainly not least, there's a variety of on-site dining like burgers, pizza, and Mexican food.
As for accommodations, you'll have everything you need for a relaxing stay. Guests have their pick of a studio, one, or two-bedroom suite. While the studio is best suited for couples, the one and two-bedroom suites are excellent for families. These suites offer king-sized beds, queen-sized sleeper sofas, and a full kitchen. These suites can house two to six guests, making this one of the best Westgate timeshare locations for all kinds of travelers.
Learn more: Westgate Orlando Resorts All Owners Love!
Westgate Cocoa Beach Resort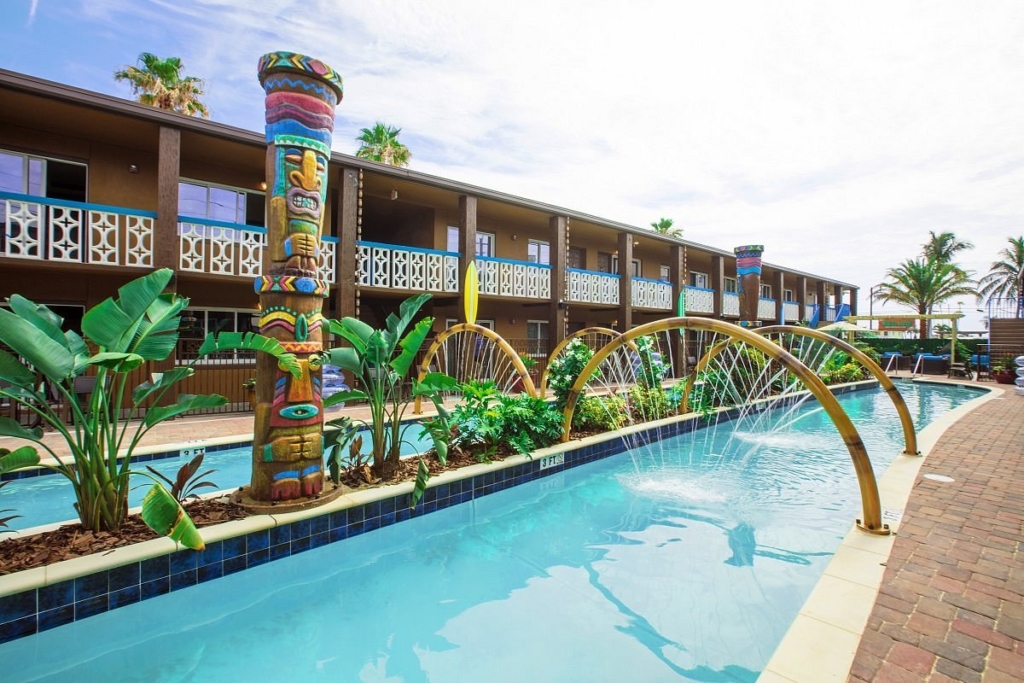 For another top-notch resort in Florida, we moved away from Orlando and down south to Cocoa Beach. The Westgate Cocoa Beach Resort is just a short walk away from Cocoa Beach, one of Florida residents' favorite beaches. This Cocoa Beach Resort has been recently renovated and is now one of the best Westgate timeshare locations in the state. One of the main additions is the Wakulla Falls Water Park. This aquatic fun spot will provide hours of fun for the whole family and is one of the best water parks in the area. In fact, Wakulla Falls has one of the longest lazy rivers at any resort in the Sunshine State! Plus, you can hang out in the Makua Lanai area for a moment of zen. When you're ready to enjoy a refreshing tropical drink by the pool, head to the Aloha Tiki Bar & Cafe.
The brand-new two-bedroom timeshare villas here will make your trip to Florida unforgettable. Each villa has a full kitchen that has every tool and modern appliance you'll need! You and your party can gather around the dining table and enjoy a home-cooked meal. When you need to rest for the night, these resort suites sleep up to six people! If you need more space check out the signature four-bedroom villas that sleep up to 12 people. With that much room, this is one of the best Westgate resorts for bigger groups.
Learn more: Westgate Resorts Florida: Top Locations For Your Next Sunny Trip!
Westgate Park City Resort and Spa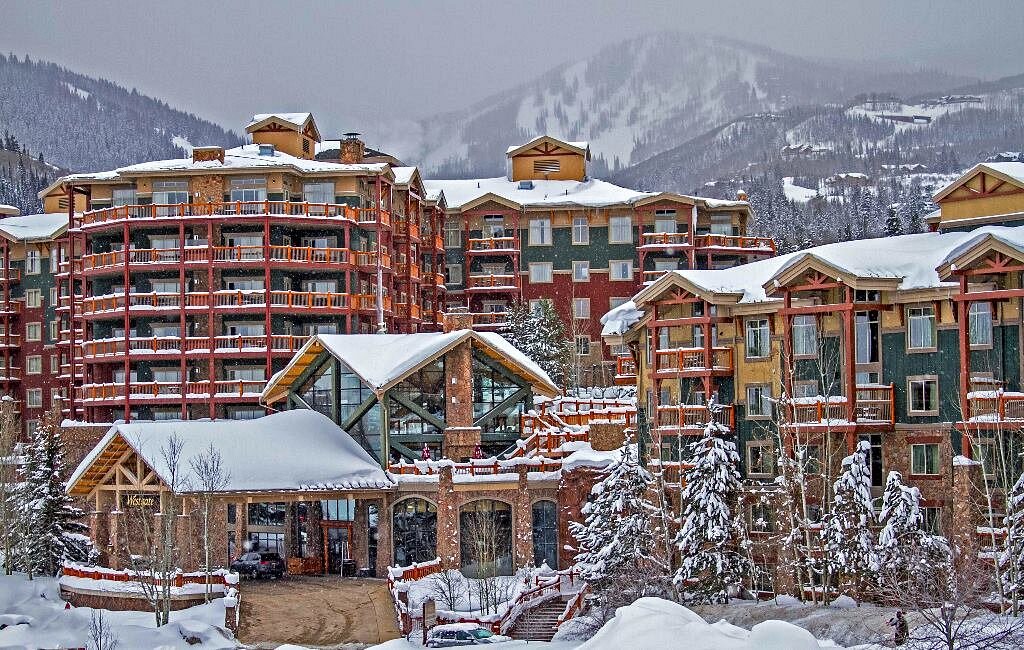 First-Class is the best way to describe the Westgate Park City Resort and Spa. For ten years in a row, this resort has won Utah's award for Best Ski Resort. As a result, it's easy to see why this is a top Park City, Utah Ski Resort. The Westgate is home to a 30,000-square-foot, full-service mountain retreat Park City Resort Spa. For dining, this resort offers both a cutting-edge steakhouse and a burger bar that's both casual and sophisticated. Both restaurants have won Best of State awards of their own, so you'll be enjoying food that's top quality. An indoor and outdoor pool, fitness center, and business center round out the amenities at the Westgate Resort. Of course, the resort also has ski-in/ski-out access to get you to the attractions at Park City Mountain as fast as possible.
As for accommodations, this Westgate timeshare location features one, two, and four-bedroom villas. The one-bedroom villa comes with a king-sized bed and queen-sized sleeper sofa. This cozy villa also has a full kitchen and balcony or deck area. Overall, the one-bedroom villa can host up to four guests. As for the two-bedroom villa, it comes with all the amenities of the one-bedroom along with two king-sized beds and two queen-sized sleeper sofas. This unit can host up to eight guests. Finally, the four-bedroom villa boasts three king-sized beds, two twin beds, and three queen-sized sleeper sofas. A master bathroom and three full bathrooms round out a villa that can accommodate up to 14 guests.
Westgate Smoky Mountain Resort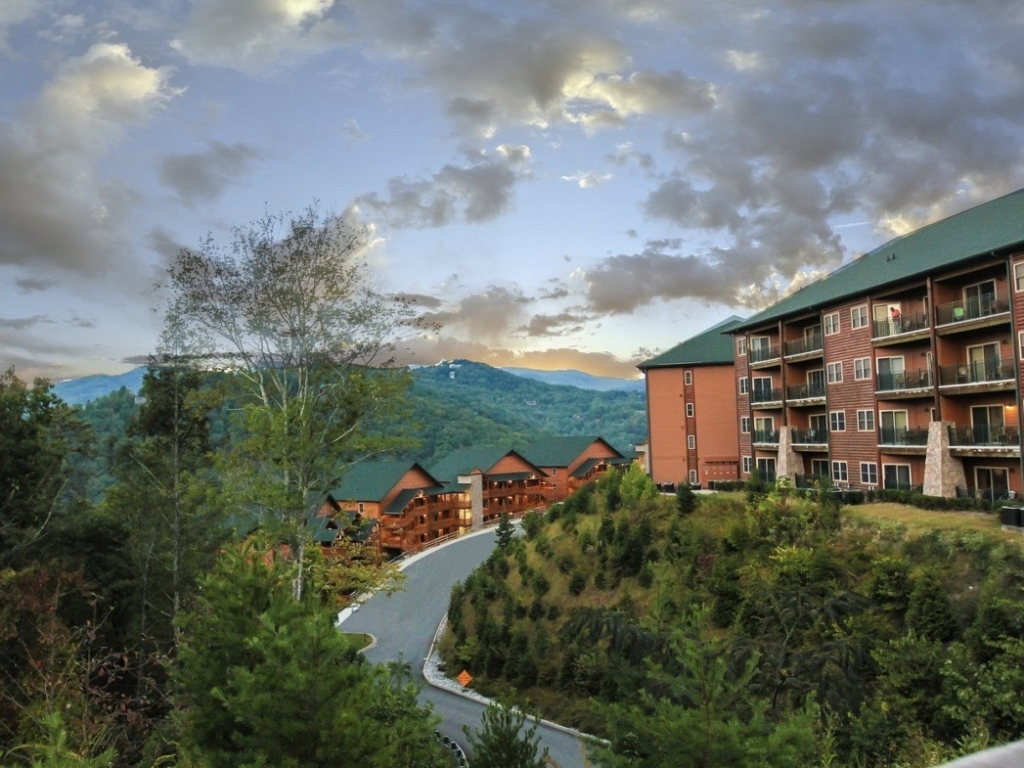 Speaking of the mountains, the Westgate Smoky Mountain Resort is one of the best Westgate resorts for travelers who like to explore nature. As the name suggests, you'll be just a short drive away from the Great Smoky Mountains, one of America's most beautiful national parks. When you're not enjoying the scenery of Gatlinburg, Tennessee, you'll have a lot to appreciate right on the property. There's an indoor water park, heated outdoor pools, and barbecue grills and firepits for some family fun. Guests also have access to a fitness center to help them keep up with routines even when on vacation. For dining, enjoy plenty of southern-style comfort food Tennessee is known for like shrimp and grits.
At night, this Westgate timeshare location greets you with studio, one, and two-bedroom villas. These villas all boast free Wi-Fi and comfortable beds. The one and two-bedroom villas also feature spacious living rooms and fully equipped kitchens with everything you'll need for a relaxing and restful stay. The two-bedroom suites add a bit of extra luxury with a toasty fireplace and a balcony or patio with a two-chair dining set. These charming villas give guests the ultimate experience of Tennessee hospitality.
Learn more: Top 7 Great Smoky Mountains Resorts.
Westgate Las Vegas Resort and Casino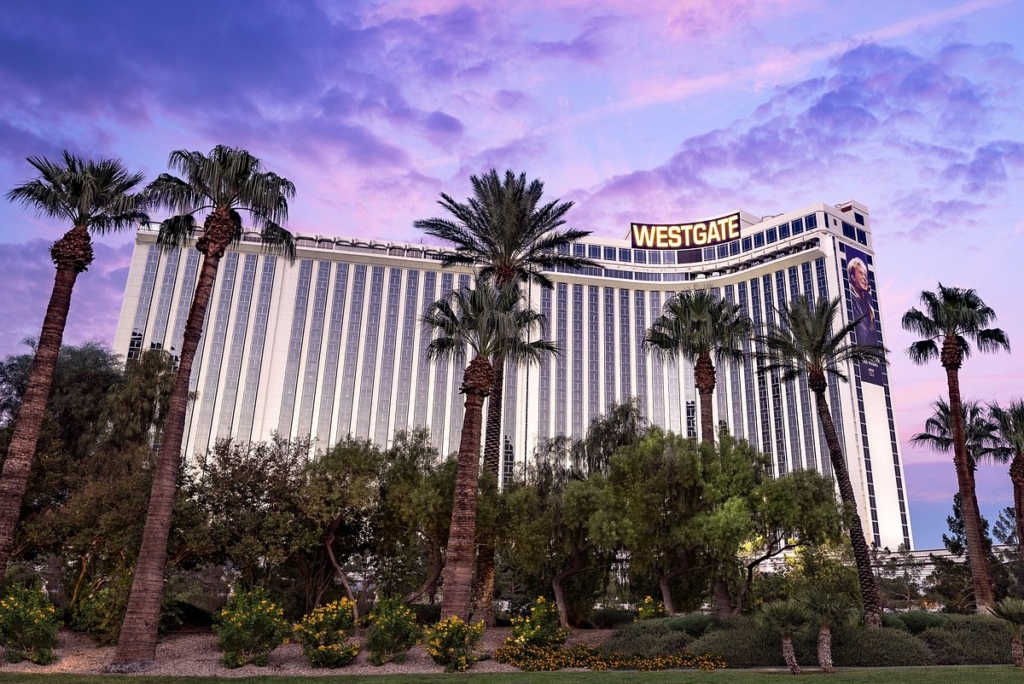 If you're looking for some high-stakes thrills, it doesn't get better than Westgate Las Vegas Resort and Casino. The resort is adjacent to the Las Vegas Convention Center and just a block away from the world-famous Las Vegas Strip, so you'll have no trouble sightseeing on vacation. While you'll find all the amenities you would expect from Westgate resorts, the real star of the show is the Casino. You'll experience 95,000 square feet of non-stop gaming action. State-of-the-art slots, classic table games, the world's largest race and sports book, if you can name it, this Westgate resort has it! The Las Vegas Resort and Casino also has plenty of restaurants with Japanese Hibachi, Italian, Mexican, on-site bars, and more. Finally, you can unwind at the relaxing spa.
When you're ready to call it a night, kick back in a Westgate timeshare that will leave you feeling like you're in the lap of luxury. You'll have your pick of a studio, one-, two-, or four-bedroom villa. These villas all come with king-sized beds, queen sleeper sofas, and spacious living and dining areas. Some of these villas have unbeatable views of the convention center and the Vegas Strip to make your experience even more memorable. In the desert of Las Vegas, NV, Westgate Las Vegas Resort and Casino is the ultimate oasis.
Learn more: Luxury in Las Vegas: A Closer Look at Westgate Flamingo Bay Resort!
Westgate Myrtle Beach Oceanfront Resort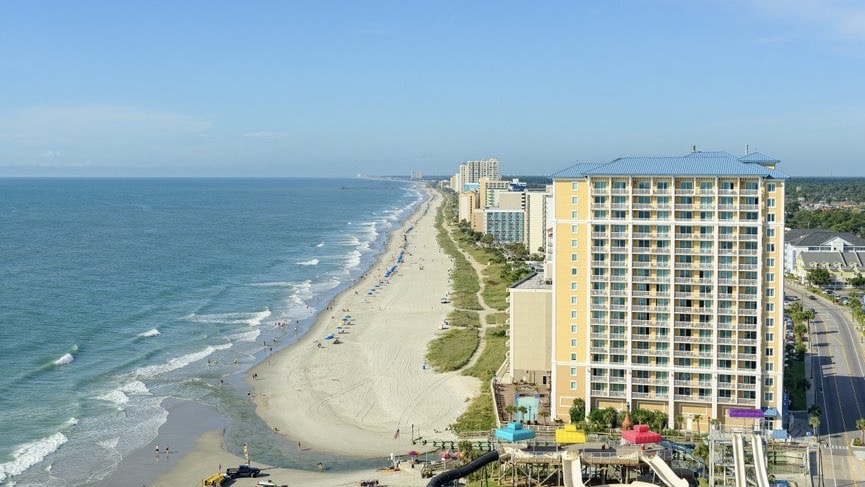 Nothing says summer vacation like a trip to the beach! Located in Myrtle Beach, South Carolina, Westgate Myrtle Beach Oceanfront Resort is a stellar property for anyone who wants a seaside getaway. Amenities include an on-site spa, swimming pool, lazy river, and a conference center. Plus, this is one of the Westgate resorts that's pet-friendly! You can bring your beloved four-legged friend on a trip to the golden sands of Myrtle Beach, South Carolina. On top of being right next to the beach, you'll be within walking distance of an amusement park and waterpark. There are also two restaurants, a sports bar, and a pizzeria, right on the property, so you'll never have to go far for a good meal.
When you aren't having fun exploring Myrtle Beach, South Carolina, Westgate Myrtle Beach Oceanfront resort has spacious accommodations to make you feel comfortable. There are one and two-bedroom villas with king-sized beds, queen sleeper sofas, free wifi, and full kitchens, living rooms, and dining areas. Depending on your villa, you'll also have a private balcony or patio with gorgeous views of the ocean.
Learn more: How to Buy a Westgate Myrtle Beach Resort Timeshare.
Westgate Historic Williamsburg Resort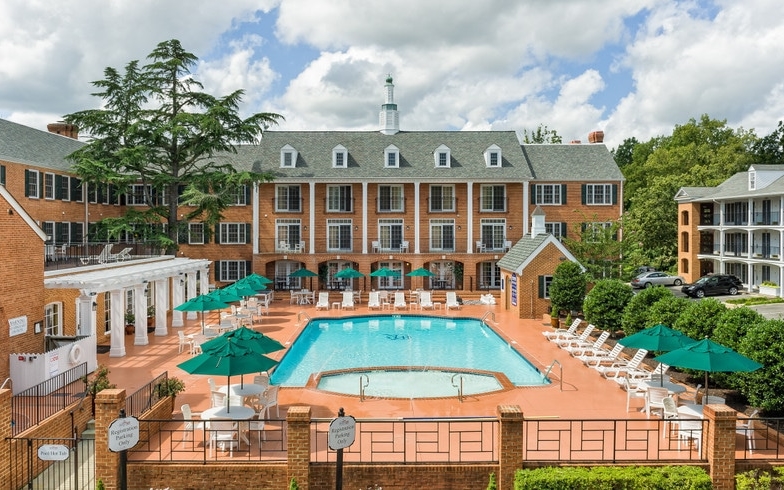 Last, but certainly not least, we have Westgate Historic Williamsburg Resort. You'll find this Westgate timeshare location in Colonial Williamsburg, Virginia. One of the most prominent historical centers in America. With a timeshare here, you'll see plenty of America's storied history, while also enjoying all the comforts of home. Amenities at Vacation Village at Williamsburg include three pools and an on-site spa to make you feel comfortable. Speaking of getting active, there are tennis, volleyball, and basketball courts at Vacation Village. As a result, you'll never have to look hard to find a way to stay in shape.
While most resorts focus on offering studios and one-bedroom suites, Vacation Village at Williamsburg is different. This Westgate timeshare resort focuses on two and four-bedroom suites that prioritize comfort and spaciousness. The two-bedroom suites feature a king-sized bed, queen-sized bed, and queen-sized sleeper sofa. Meanwhile, most four-bedroom suites boast two king-sized beds, two queen-sized sleeper sofas, and either two queen-sized beds or four twin beds. Whichever suite you choose, you'll have access to a living and dining room, a fully equipped kitchen, and a fireplace. Additionally, every bedroom and living room comes with a TV, so you'll be able to stay entertained. You'll also be able to enjoy the view of Colonial Williamsburg, Virginia with a patio or balcony. 
Learn more: Is Westgate Resorts A Good Timeshare?
Expand Your Options for Westgate Timeshares at Top Locations With Vacation Exchange
While these are the top Westgate resorts, you might be wondering if there's a way you can see not just more of them, but also other resorts. After all, no matter how much you love your home resort, you'll likely want some variety sooner or later. Fortunately, there is a solution: vacation exchange. With vacation exchange, you'll be able to exchange your Westgate timeshare location weeks or points for a stay at one of thousands of resorts around the world. All you need to get started is a timeshare at a resort affiliated with a vacation exchange network, and a membership with that network. Fortunately, the two biggest vacation exchange networks, RCI and Interval International, are both affiliated with the best Westgate resorts.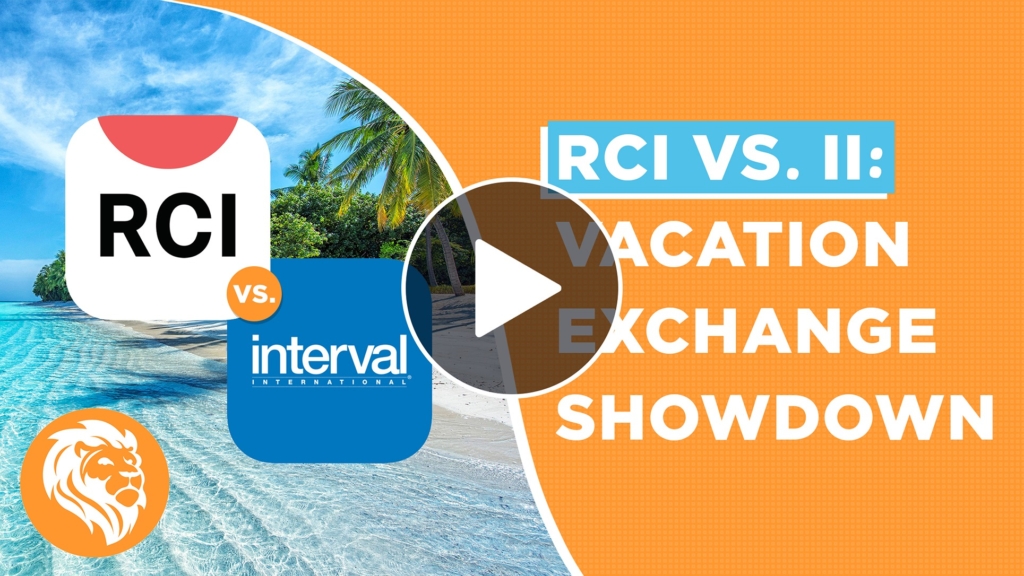 Want to learn more about Vacation Exchange? Then check out our video "RCI vs II: Vacation Exchange Showdown."
Buy a Westgate Timeshare at Top Locations
Ready to enjoy a lifetime of vacations? Then check out our marketplace! We have listings from top Westgate resorts as well as resorts from plenty of other top brands like Hilton Grand Vacations, Holiday Inn Club Vacations, and Disney Vacation Club. Plus, when you're on the timeshare resale market, you'll be able to enjoy all the benefits of a luxury timeshare for a lower price than buying a timeshare directly. Once you find a listing you like, just make an offer. It really is that simple! If you have any questions, feel free to email us at [email protected] or call us at 1-800-410-8326. Our licensed agents are always happy to help!